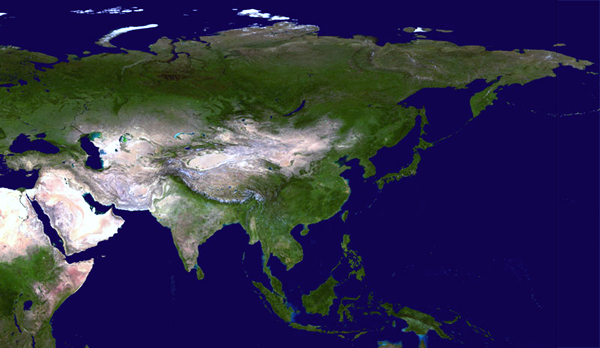 Geografi ; natur og klima ; demografi ; historie ; kultur ; musik ; politik ; politiske partier ; forsvar ; fredsbevægelser ; religion ; sociale forhold ; uddannelse ; økonomi og våbenhandel.
Geography, nature and climate, demographics, history, wars, culture, film, music, politics, defense, peace movements, religion, social issues, education, economy and arms trade.
Géographie, la nature, la démographie, histoire, la culture, la politique, la défense, les mouvements pacifistes, la religion, les questions sociales, l'éducation, économie.
Geografía, naturaleza, demografía, historia, cultura, política, defensa, movimientos por la paz, la religión, las cuestiones sociales, la educación, la economía.
Geographie, Natur, Demographie, Geschichte, Kultur, Politik, Verteidigung, Friedensbewegungen, Religion, Soziales, Bildung, Wirtschaft.
Geografi: Aktuelle asiatiske stater:

Current Asian states:
Kontinentet Asien kan underopdeles som Centralasien eller Mellemasien, Det nordlige asien, Sibirien, Det sydlige Asien, Sydvestasien, Sydøstasien Vestasien og Østasien.
The United Nations Statistics Division defines Western Asia as a geographic sub-region of Asia that encompasses Armenia, Azerbaijan, Bahrain, Cyprus, Georgia, Iraq, Israel, Jordan, Kuwait, Lebanon, Oman, Palestine, Qatar, Saudi Arabia, Syria, Turkey, United Arab Emirates and Yemen.
Satellite Image Atlas of Glaciers of the World, 2010.
- http://pubs.usgs.gov/pp/p1386/
U.S. Geological Survey Professional Paper 1386, Satellite Image Atlas of Glaciers of the World, contains 11 chapters designated by the letters A through K. Chapter A provides a comprehensive, yet concise, review of the "State of the Earth's Cryosphere at the Beginning of the 21st Century: Glaciers, Global Snow Cover, Floating Ice, and Permafrost and Periglacial Environments," and a "Map/Poster of the Earth's Dynamic Cryosphere," and a set of eight "Supplemental Cryosphere Notes" about the Earth's Dynamic Cryosphere and the Earth System. The next 10 chapters, B through K, are arranged geographically and present glaciological information from Landsat and other sources of historic and modern data on each of the geographic areas. Chapter B covers Antarctica; Chapter C, Greenland; Chapter D, Iceland; Chapter E, Continental Europe (except for the European part of the former Soviet Union), including the Alps, the Pyrenees, Norway, Sweden, Svalbard (Norway), and Jan Mayen (Norway); Chapter F, Asia, including the European part of the former Soviet Union, China, Afghanistan, Pakistan, India, Nepal, and Bhutan; Chapter G, Turkey, Iran, and Africa; Chapter H, Irian Jaya (Indonesia) and New Zealand; Chapter I, South America; Chapter J, North America (excluding Alaska); and Chapter K, Alaska. Chapters A–D each include map plates.
Geografihistorie: Cornell University Library: Southeast Asia Visions eller The Visions collection, herunder The John M. Echols Collection on Southeast Asia som er' A comprehensive online collection of 335 Western travel accounts of Southeast Asia (1633-1923) from the holdings of the Echols Collection on Southeast Asia.' - http://dlxs.library.cornell.edu/s/sea/index.php .
Se også: Euasien ; Lilleasien ; Sammenslutningen af Uafhængige Stater (SNG) ; Sibirien ; Tibet.
Turkestan består af Turkmenistan, Kasakhstan, Usbekistan, Kirgisistan og Xinjiang.
Traditionelt opdeles regionen i Vest- og Østturkestan. Turkestan, også kaldet Turan, Turkistan eller Türkistan; "tyrkernes land", er et landområde i Centralasien, som hovedsagelig er beboet af tyrkiske folkeslag: oghuz-tyrkere, kasakher, khazarer, kirgisere og uighurer.
Asiens demografi:
Country Statistical Yearbooks Asia
- http://researchguides.library.wisc.edu/c.php?g=177700&p=1168779
The International Bank for Reconstruction and Development / The World Bank: Migration and Remittances Factbook 2011.
Statistical Yearbook for Asia and the Pacific 2014. United Nations Publication, 2014.
- http://www.unescap.org/sites/default/files/ESCAP-SYB2014_0.pdf
Indvandring: Amerikanere, europæere.
Udvandring: Australien, Europa, Nordamerika, Sydamerika.
Minoritetsgrupper og oprindelige folk:
Muslim Population in Asia 1950 – 2020. / : Houssain Kettani. International Journal of Environmental Science and Development, Vol. 1, No. 2, June 2010. ISSN:2010-0264
- http://www.ijesd.org/papers/28-D437.pdf
Historie: Oldtiden / Antiquity. Helleristninger / petroglyph.

Deltagelse i konflikter, militærkup og i krige
Biblioteksvæsen / Libraries. Bogvæsen / Books:
Classified catalogue of books, pamphlets, maps, views, etc. relating to Asia.
- https://archive.org/details/classifiedcatalo00franrich
Aviser / Newspapers / journaux / Prensa / Tageszeitungen
Tidsskrifter, periodica / Journals, periodicals / Revues spécialisées, périodiques / Revistas, publicaciones periódicas / Zeitschriften, Periodika
Kunst / Art
Film / Movies / cinéma / Cine / Filme::
Filmhistorie:
Undervisning i film:
Producentselskaber:
Filmografier:
Tekst:
The Andaman Association.
Fredsbevægelser: / Peace movements / les mouvements pacifistes / movimientos por la paz / Friedensbewegungen
Sociale bevægelser, herunder miljøorganisationer:
Naturresourcer og energi / Natural resources:
---
Send kommentar, email eller søg i Fredsakademiet.dk