Geografi ; natur ; demografi ; historie ; kultur ; musik ; politik ; forsvar ; fredsbevægelser ; religion ; sociale forhold ; uddannelse ; økonomi.
Geography; nature; demographics; history, culture, music, politics, defense, peace movements, religion, social issues, education, economy.
Géographie, la nature, la démographie, histoire, la culture, la politique, la défense, les mouvements pacifistes, la religion, les questions sociales, l'éducation, économie.
Geografía, naturaleza, demografía, historia, cultura, política, defensa, movimientos por la paz, la religión, las cuestiones sociales, la educación, la economía.
Geographie, Natur, Demographie, Geschichte, Kultur, Politik, Verteidigung, Friedensbewegungen, Religion, Soziales, Bildung, Wirtschaft.
Geografi: Europæisk kongerige med grænser til Frankrig, Holland, Nederlandene, Luxembourg og Tyskland og med kystlinje til Nordsøen. Geografihistoriske fremstillinger: Tabula Peutingeriana
- http://www.euratlas.net/cartogra/peutinger/index.html
Natur, klima. Fauna og flora: Fisk. Fugle. Koralrev. Vådområder.
Flora and fauna: Fish. Birds. Coral reefs. Wetlands
Flore et faune: Poissons. Oiseaux. Les récifs coralliens. Les zones humides.
Flora y fauna: Fish. Pájaros. Los arrecifes de coral. Los humedales.
Flora und Fauna: Fisch. Vögeln. Korallenriffe. Feuchtgebiet, Feuchtbiotop.

Vådområder: Rhinen.
Geologi: Bjerge, vulkaner, jordskælv og ørkenområder:
Geology: Mountains, volcanoes, earthquakes and desert areas
Géologie: Montagnes, volcans, tremblements de terre et les zones désertiques
Geología: Montañas, volcanes, terremotos y zonas desérticas
Geologie: Berge, Vulkane, Erdbeben und Wüstengebiete
Demografi: The International Bank for Reconstruction and Development / The World Bank: Migration and Remittances Factbook 2011.

Indvandring: Cogolesere, franskmænd, hollændere, indere, irlændere, kurdere, pakistanere, spanioler, herunder krigsbørn fra den spanske borgerkrig, tyrkere, tyskere (herunder Ligabørn).
Minoritetsgrupper
Historie: Oldtiden. Palæontologi. Det galliske imperium (Imperium Galliarum), 260-274. Middelalderen.
Deltagelse i krige / Participation in wars / Participation à des guerres / La participación en las guerras / Beteiligung an Kriegen
Holland (1831-1833)
Anden verdenskrig, hvorunder Belgien var besat af Tyskland
Koreakrigen (1950-1953)
Golfkrigen (1990-1991)
Militær indgriben mod den islamiske stat Irak og Levanten
/ Military intervention against the Islamic State of Iraq and the Levant, Operation Inherent Resolve (2014-.)
The Underground Press in Belgium (1944)
http://www.archive.org/details/TheUndergroundPressInBelgium
Belgien har modtaget bistand via den amerikanske Mutual Defense Assistance Act / den gensidige forsvarsbistandslov under Den kolde krig.
Kultur: Compendium
- http://www.culturalpolicies.net/web/compendium.php og
- http://www.culturalpolicies.net/web/profiles-download.php?pcid=1010
Tekst:
TV
Tekst:
Aviser / Newspapers / journaux / Prensa / Tageszeitungen
Tidsskrifter, periodica / Journals, periodicals / Revues spécialisées, périodiques / Revistas, publicaciones periódicas / Zeitschriften, Periodika
Kunst / Art
Django Reinhardt
Film: Cinémathèque Royale de Belgique (Brussels)
- www.cinematek.be
Musikhistorie ; Aktuelle og historiske musikorganisationer ; Pladeselskaber ; Komponister ; Musikgrupper - og solister ; Folkemusik ; Jazz ; Klassisk musik ; Opera ; Pop ; Rock ; Arkiver ; Litteratur
Music history; Current and historical music organizations; Record companies; Composers; Music groups - and soloists; Folk music; Jazz; Classical music; Opera; Pop; Rock; Archives; Literature
Musikundervisning og pædagogik / Music Education and Pedagogy:
Aktuelle og historiske musikorganisationer
Django Reinhardt
Historiske pladeselskaber:
Jazz Club de Belgique
Aktuelle pladeselskaber:
[PIAS] Entertainment Group
- http://www.discogs.com/label/142816-PIAS-Entertainment-Group
Since January 2008, Play It Again Sam evolves into [PIAS] Entertainment Group.
[PIAS] Entertainment Group is an international company headquartered in Brussels, Belgium with a network of partners all over the world and with offices in the main European countries.
Country & Western
Tekst:
Folkemusik, spillemandsmusik og -viser.
Musikeksempler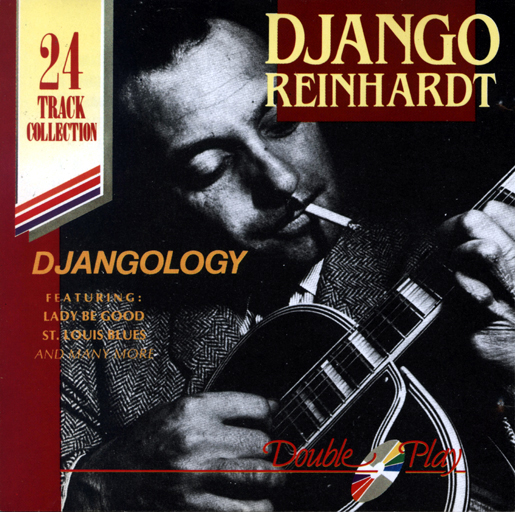 Django Reinhardt 1910-1953, Jazz guitarist and composer.
- http://www.discogs.com/artist/253481-Django-Reinhardt
- https://archive.org/search.php?query=Django%20Reinhardt
Django Reinhardt & The Quintette Of The Hot Club Of France
Toots Thieleman. Jean-Baptiste Frédéric Isidor, Baron Thielemans, jazz harmonica player and guitarist, born, 29 April 1922 in Brussels, Belgium
- http://www.discogs.com/artist/120623-Toots-Thielemans
Toots Thielemans Duo
Toots' Quartet
Aktuelle og historiske politiske partier / Current and historical political parties
Agir (Belgium)
Another Left
Beligens arbejderparti
Belgian Democratic Union
Belgian Labour Party
Belgian Socialist Party
Belgische Unie – Union Belge
Det belgiske piratparti
Catholic Flemish People's Party
Catholic Party (Belgium)
Christene Volkspartij
Christian Flemish People's Union
Christian Social Party (Belgium, defunct)
Christian Social Rally of Liberty
Committee for Another Policy
Charter of Quaregnon
Comac (youth movement)
Communist Party (Flanders)
Communist Party (Wallonia)
Communist Party of Belgium
Communist Party of Belgium – Marxist–Leninist
Communist Struggle (Marxist–Leninist)
Debout Les Belges!
Devlag
Flemish Socialist Workers Party
Frontpartij
International Workers' League (Belgium)
L'Affranchissement
Left Socialist Party (Belgium)
Liberal Appeal
Liberal Party (Belgium)
Liberal Reformist Party
National Rally (Belgium)
Nieuw-Vlaamse Alliantie (Ny-Flamske Alliance 2001
Parti Communautaire Européen
Parti Communautaire National-Européen
Party for Freedom and Progress
Party of New Forces (Belgium)
People's Union (Belgium)
Pro Bruxsel
Progressive Party (Belgium)
Red Lions (political party)
Republican Socialist Party
Revolutionary Communist League (Belgium)
Revolutionary Communist Party (Belgium)
Rexist Party
ROSSEM
Sociaal-Liberale Partij
SP.A-Spirit
Technocrat Party
Union des Francophones
Union of Marxist–Leninist Communists of Belgium
Verdinaso
Vlaams Blok
Vlaams Nationaal Verbond
Walloon Front
Walloon Workers' Party
Belgien var medlem af Folkeforbundet, Bruxelles-pagten - under den kolde krig og er medlem af Antarktis traktatsystemet / Antarctic Treaty System, Benelux, EU, Europarådet, FN, det internationale energiagentur, det internationale havundersøgelsesråd ICES, NATO, OSCE.
Forsvar / militær: SIPRI: Militærudgifter / Military expenditure of Belgium.
Værnepligt: Nej. Ophørt 31. december 1992. WRI: Country report and updates: Belgium.
Der er amerikanske kernevåben i Belgien.
Aktie Vredesbelasting
Association Medicale Pour La Prevention de la Guerre Nucleaire
Bombspotting
Comité de surveillance Otan
Contribuables pour la paix (c /o Mouvement Chrétien pour la Paix)
Coordination Nationale d'Action pour la Paix et la Démocratie
For Mother Earth
Forum voor Vredesactie
Greenpeace Belgium
Groupe Interconfessional de la Réconciliation
Jeunes Actifs dans le Volontariat et les Voyages Alternatifs
Mouvement Chrétien pour la Paix
Mouvement International de la Réconciliation/ Internationale des Résistant(e)s à la Guerre
Pax Christi Belgium
Servas - Belgium & Luxembourg
Service Civil International
Service International d'Information pour la Paix / Internationale Vredesinformatiedienst
VIA
Vrede
Vredescentrum van de Provincie en de Stad Antwerpen
World Conference on Religion and Peace
Sociale bevægelser, herunder miljøorganisationer:
Centre de Sociologie Politique, Institut de Sociologie de l'Université Libre de Brussels
Conflict Prevention Associates
Free University of Brussels, Centre for Peace and Security Studies
Groupe d'Etudes sur l'Ethnicité, le Racisme, les Migrations et l'Exclusion, Institut de Sociologie de l'Université Libre de Bruxelles
Groupe de Recherche et d'Information sur la Paix et la Sécurité
Katholieke Universiteit Leuven, Afdeling Internationale Betrekkingen, Centrum voor Vredesonderzock en Strategische Studies
Universiteit Centrum Antwerpen, Instituut voor Ontwikkelingsbeleid en -Beheer
Université de Paix

Fyret forsker skaber debat om universitets bånd til industrien: Den belgiske forsker Barbara Van Dyck blev fyret fra universitetet, fordi hun havde deltaget i en aktion mod genmodificerede planter. Fyringen har skabt debat om forskeres ytringsfrihed og universiteternes tætte samarbejde med industrien i Belgien. /: Lise Richter. Lagt på information.dk 12. juni 2012. Bragt i den trykte udgave 13. juni 2012 på side 13 i 1. sektion.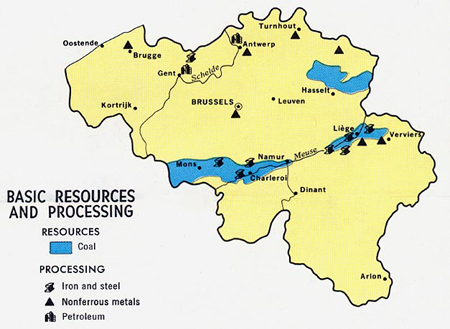 Økonomi: Den Internationale Bank for Genopbygning og Udvikling, Verdensbanken /
International Bank for Reconstruction and Development: Country at a Glance, 2011.
- http://go.worldbank.org/YB2ATM3HY0
Bankvæsen. Belgien er fra 1948 medlem af Benelux-landenes toldunion: Benelux Economische Unie / Union Économique Benelux.
Naturresourcer: Jernmalm, kul, olie.
Erhverv, handel og industri: Atomkraftværker.
Våbenfabrikker, våbenhandel og våbentransporter / Weapon Factories, arms trade and -transport: Import af våben fra Danmark, Sverige. Justitsministeriets våbenudførselstilladelser i 2009. I: Udenrigsministeriet: Udførsel af våben og produkter med dobbelt anvendelse fra Danmark for 2009. 2010. - 100 s. . 2010. - 100 s.
Eksport af våben: Cuba 1960, Zambia.
---
Send kommentar, email eller søg i Fredsakademiet.dk