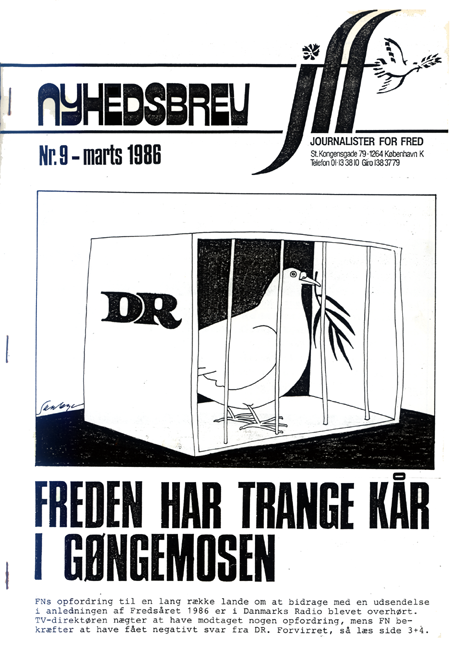 ☮

Historisk faglig dansk fredsgruppe grundlagt i 1984. Journalister for Fred arbejdede for, at "Danmarks Journalistforbund optager fredssagen som en del af dets handlingsprogram" og for "nedrustning i øst og vest og støtter en aktiv dansk indsats".
Desuden arbejdede Journalister for Fred for, at "forbedre og udvide den journalistiske behandling af freds- og konfliktstof i den danske presse". Journalister for Fred udgav et uregelmæssigt fotokopieret Nyhedsbrev, 1984-1987?.
Se også: The Committee to Protect Journalists ; Institute for War & Peace Reporting, Washington DC ; Journalists for International Peace ; Journalists for Peace.
---
Send kommentar, email eller søg i Fredsakademiet.dk