Tjekkiet, Den Tjekkiske Republik
Geografi ; natur og klima ; demografi ; historie ; krige ; kultur ; musik ; politik ; politiske partier ; forsvar ; fredsbevægelser ; religion ; sociale forhold ; uddannelse ; økonomi og våbenhandel.
Geography, nature and climate, demographics, history, wars, culture, film, music, politics, defense, peace movements, religion, social issues, education, economy and arms trade.
Géographie, la nature, la démographie, histoire, la culture, la politique, la défense, les mouvements pacifistes, la religion, les questions sociales, l'éducation, économie.
Geografía, naturaleza, demografía, historia, cultura, política, defensa, movimientos por la paz, la religión, las cuestiones sociales, la educación, la economía.
Geographie, Natur, Demographie, Geschichte, Kultur, Politik, Verteidigung, Friedensbewegungen, Religion, Soziales, Bildung, Wirtschaft.
Landscape Atlas of the Czech Republic, 2009.
- http://www.mzp.cz/atlas.krajiny/start.pdf
Tjekkiets demografi:
The International Bank for Reconstruction and Development / The World Bank: Migration and Remittances Factbook 2011.

Tjekkiet var en del af Romeriget / the Roman Empire, Frankerriget / Francia 481–843 og Det karolingiske imperium / the Carolingian Empire (800-924).
Tjekkiets deltagelse i krige / Participation in wars / Participation à des guerres / La participación en las guerras / Beteiligung an Kriegen
Hussitterkrigen 1419-1434 i Bøhmen

The American Relief Administration in Czecho-Slovakia. A sketch of the child-feeding operations of the A.R.A. mission to Czecho-Slovakia, 1919-1921. Prague, Czecho-Slovakia, December, 1921 (1922).
http://www.archive.org/details/americanreliefad00amer
Tjekkiets kultur: Compendium
- http://www.culturalpolicies.net/web/compendium.php og
- http://www.culturalpolicies.net/web/profiles-download.php?pcid=1010
Massemedier og pressefrihed / Mass media and freedom of the press:
Tekst:
TV
Biblioteksvæsen / Libraries. Bogvæsen / Books:
Tekst:
Aviser / Newspapers / journaux / Prensa / Tageszeitungen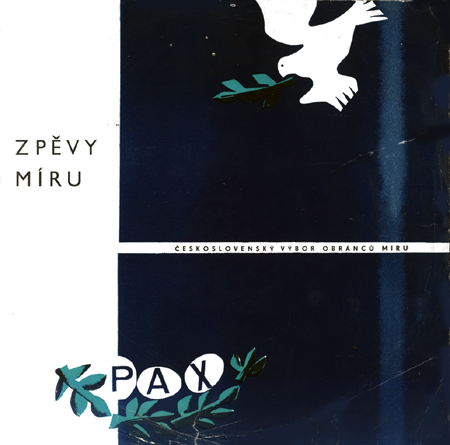 Tidsskrifter, periodica / Journals, periodicals / Revues spécialisées, périodiques / Revistas, publicaciones periódicas / Zeitschriften, Periodika
Kunst / Art
Film / Movies / cinéma / Cine / Filme: Magyar Nemzeti Digitális Archívum és Filmintézet (Budapest) 1957 ff
- http://mandarchiv.hu/
Politik: Demokratisk parlamentarisme
Forfatning, grundlov / constitution / Verfassung:
Regeringer / Governments:
Lovgivende forsamling, parlament:
Valg / Elections:
Parties & Elections In Europe: The database about parliamentary elections and political parties in Europe, by Wolfram Nordsieck.
- http://www.parties-and-elections.eu/index.html
Præsidentsvalg:
Tekst:
Parlamentsvalg:
Tekst:
Valg til Europa-Parlamentet / European Parliament elections:
Aktuelle og historiske politiske partier / Current and historical political parties / Actuelles et historiques des partis politiques / Los partidos políticos actuales e históricos / Aktuelle und historische politische Parteien
Bøhmen og Mährens Kommunistiske Parti eller Det Kommunistiske Parti i Böhmen og Mähren 1989-. - Senat vil forbyde kommunister : Et flertal i det tjekkiske parlaments overhus hævder, at Böhmen og Mährens Kommunistiske Parti er i strid med grundloven. I: Arbejderen, 11/01/2008.
Det tjekkiske nationalsocialistiske parti 1898-.
Det tjekkiske nationalsocialistiske parti 2005-.
Manifesto Project Dataset: Political Parties in the Manifesto Project Dataset.
Tjekkiet er medlem af EU, Europarådet, FN, det internationale energiagentur, NATO - 1999-ff, OSCE.
Forsvar / militær: SIPRI: Militærudgifter / Military expenditure of Czech Republic.
Værnepligt: Nej. Ikke i fredstid. Professionel hær. WRI: Country report and updates: Czech Republic.
Fredsbevægelser: / Peace movements / les mouvements pacifistes / movimientos por la paz / Friedensbewegungen
Anti-conscription league / Antikonskripèní liga
Anti-Conscription Radical Initiative, - http://www.ecn.cz/tandit/uic/in-en.htm
Antiarmy - http://antiarmy.misto.cz
OSSV + Vojna.CZ - http://www.vojna.cz
Sociale bevægelser, herunder miljøorganisationer
Religion: Reformationen. Catalogue of books relating to, or illustrating the history of the Unitas Fratrum, or United Brethren, as established in Bohemia and Moravia by followers of John Huss, overthrown and exiled by Ferdinand II., of Austria, renewed and reorganized under the auspices of Count Zinzendorf, and now generally known as the Moravian church (1881).
- http://archive.org/details/catalogueofbooks00mali
'Appendix: I. Ziska, leader of the Hussites. II. The Bohemian Bible. III. Act of 22d of George II., in favor of the Brethren, with the debates of Parliament in relation to it.' / Katalog over bøger om, eller illustrerer historien om Unitas Fratrum eller Brødremenigheden, som fastsat i Bøhmen og Mähren af tilhængere af Jan Huss, væltet og sendt i eksil af Ferdinand II., Østrig, fornyet og omorganiseret i regi af Grev Zinzendorf, og nu generelt kendt som Brødremenigheden
Erhverv, handel og industri: Atomkraftværker.
Våbenfabrikker, våbenhandel og våbentransporter: / Weapon Factories, arms trade and -transport / Les fabriques d'armes, le commerce des armes et de transport / Las fábricas de armas, tráfico de armas y -transporte / Waffenfabriken, Waffenhandel und Verkehr:
Ceská Zbrojovka, 1936-.
Eksport af våben til Afghanistan, Haiti, Trinidad & Tobago.
CARICOM and the Arms Trade Treaty: Toward an effective convention. / : Kenneth Epps. Project Ploughshares. 2012. - 59 s.

Amnesty International: Afghanistan: Arms Proliferation fuels further abuse, 2008.
- https://www.amnesty.ie/news/afghanistan-arms-proliferation-fuels-further-abuse
---
Send kommentar, email eller søg i Fredsakademiet.dk