Tjekkiet, Den Tjekkiske Republik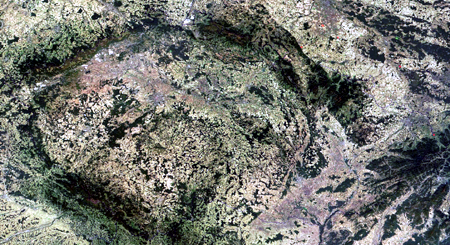 Geografi ; natur ; demografi ; historie ; krige ; kultur ; musik ; politik ; forsvar ; fredsbevægelser ; religion ; sociale forhold ; uddannelse ; økonomi.
Geography; nature; demographics; history, culture, music, politics, defense, peace movements, religion, social issues, education, economy.
Géographie, la nature, la démographie, histoire, la culture, la politique, la défense, les mouvements pacifistes, la religion, les questions sociales, l'éducation, économie.
Geografía, naturaleza, demografía, historia, cultura, política, defensa, movimientos por la paz, la religión, las cuestiones sociales, la educación, la economía.
Geographie, Natur, Demographie, Geschichte, Kultur, Politik, Verteidigung, Friedensbewegungen, Religion, Soziales, Bildung, Wirtschaft.
Natur, klima. Fauna og flora: Fisk. Fugle. Koralrev. Vådområder.
Flora and fauna: Fish. Birds. Coral reefs. Wetlands
Flore et faune: Poissons. Oiseaux. Les récifs coralliens. Les zones humides.
Flora y fauna: Fish. Pájaros. Los arrecifes de coral. Los humedales.
Flora und Fauna: Fisch. Vögeln. Korallenriffe. Feuchtgebiet, Feuchtbiotop.

Geologi: Bjerge, vulkaner, jordskælv og ørkenområder:
Geology: Mountains, volcanoes, earthquakes and desert areas
Géologie: Montagnes, volcans, tremblements de terre et les zones désertiques
Geología: Montañas, volcanes, terremotos y zonas desérticas
Geologie: Berge, Vulkane, Erdbeben und Wüstengebiete
Demografi: The International Bank for Reconstruction and Development / The World Bank: Migration and Remittances Factbook 2011.

Deltagelse i krige / Participation in wars / Participation à des guerres / La participación en las guerras / Beteiligung an Kriegen
Hussitterkrigen 1419-1434 i Bøhmen

The American Relief Administration in Czecho-Slovakia. A sketch of the child-feeding operations of the A.R.A. mission to Czecho-Slovakia, 1919-1921. Prague, Czecho-Slovakia, December, 1921 (1922).
http://www.archive.org/details/americanreliefad00amer
Kultur: Compendium
- http://www.culturalpolicies.net/web/compendium.php og
- http://www.culturalpolicies.net/web/profiles-download.php?pcid=1010
Tekst:
TV
Tekst:
Aviser / Newspapers / journaux / Prensa / Tageszeitungen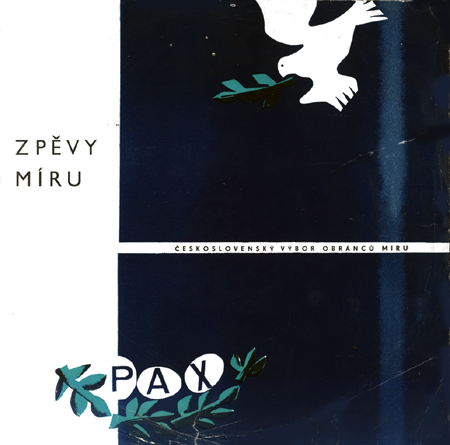 Tidsskrifter, periodica / Journals, periodicals / Revues spécialisées, périodiques / Revistas, publicaciones periódicas / Zeitschriften, Periodika
Kunst / Art
Film: Magyar Nemzeti Digitális Archívum és Filmintézet (Budapest) 1957 ff
- http://mandarchiv.hu/
Musik: Heinrich Ignaz von Biber (1644-1704), eksempelvis La battalia : Das liderliche Schwarmen der Musquetirer, Mars, die Schlacht undt Lamento der Verwundeten, mit Arien initirt und Baccho dedicirt, von H. Biber, Ao. 1673.
Antonín Dvorák, eksempelvis Symphony No. 5 "New World" - Bamberger Symphoniker; Heinrich Hollreiser, Conductor, 1958.
Musikhistorie ; Aktuelle og historiske musikorganisationer ; Pladeselskaber ; Komponister ; Musikgrupper - og solister ; Country & Western ; Folkemusik ; Jazz ; Klassisk musik ; Opera ; Pop ; Rock ; Arkiver ; Litteratur
Music history; Current and historical music organizations; Record companies; Composers; Music groups - and soloists; Country & Western; Folk music; Jazz; Classical music; Opera; Pop; Rock; Archives; Literature
Musikundervisning og pædagogik / Music Education and Pedagogy:
Aktuelle og historiske musikorganisationer
Historiske pladeselskaber:
Supraphon
- http://www.discogs.com/label/21873-Supraphon
Aktuelle pladeselskaber:
Tekst:
Folkemusik, spillemandsmusik og -viser.
Musikeksempler
Prague Chamber Orchestra
Aktuelle og historiske politiske partier / Current and historical political parties
Bøhmen og Mährens Kommunistiske Parti eller Det Kommunistiske Parti i Böhmen og Mähren 1989-. - Senat vil forbyde kommunister : Et flertal i det tjekkiske parlaments overhus hævder, at Böhmen og Mährens Kommunistiske Parti er i strid med grundloven. I: Arbejderen, 11/01/2008.
Det tjekkiske nationalsocialistiske parti 1898-.
Det tjekkiske nationalsocialistiske parti 2005-.
Tjekkiet er medlem af EU, Europarådet, FN, det internationale energiagentur, NATO - 1999-ff, OSCE.
Forsvar / militær: SIPRI: Militærudgifter / Military expenditure of Czech Republic.
Værnepligt: Nej. Ikke i fredstid. Professionel hær. WRI: Country report and updates: Czech Republic.
Anti-conscription league / Antikonskripèní liga
Anti-Conscription Radical Initiative, - http://www.ecn.cz/tandit/uic/in-en.htm
Antiarmy - http://antiarmy.misto.cz
OSSV + Vojna.CZ - http://www.vojna.cz
Sociale bevægelser, herunder miljøorganisationer
Religion: Reformationen. Catalogue of books relating to, or illustrating the history of the Unitas Fratrum, or United Brethren, as established in Bohemia and Moravia by followers of John Huss, overthrown and exiled by Ferdinand II., of Austria, renewed and reorganized under the auspices of Count Zinzendorf, and now generally known as the Moravian church (1881).
- http://archive.org/details/catalogueofbooks00mali
'Appendix: I. Ziska, leader of the Hussites. II. The Bohemian Bible. III. Act of 22d of George II., in favor of the Brethren, with the debates of Parliament in relation to it.' / Katalog over bøger om, eller illustrerer historien om Unitas Fratrum eller Brødremenigheden, som fastsat i Bøhmen og Mähren af tilhængere af Jan Huss, væltet og sendt i eksil af Ferdinand II., Østrig, fornyet og omorganiseret i regi af Grev Zinzendorf, og nu generelt kendt som Brødremenigheden
Erhverv, handel og industri: Atomkraftværker.
Våbenfabrikker, våbenhandel og våbentransporter / Weapon Factories, arms trade and -transport / Les fabriques d'armes, le commerce des armes et de transport:
Ceská Zbrojovka, 1936-.
Eksport af våben til Haiti, Trinidad & Tobago.
CARICOM and the Arms Trade Treaty: Toward an effective convention. / : Kenneth Epps. Project Ploughshares. 2012. - 59 s.

---
Send kommentar, email eller søg i Fredsakademiet.dk