Det danske Fredsakademi
Kronologi over fredssagen og international politik 18. Juli 1936 / Time Line July 18, 1936
Version 3.0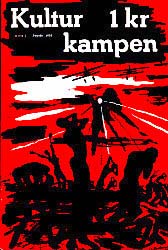 ---
07/18/1936
Den spanske borgerkrig starter.
Borgerkrigen i Spanien er reelt en international krig. En ikkeinterventionspolitik over for den spanske regering starter, selv om Irland, Italien, Portugal og Tyskland aktivt støtter de fascistiske oprørere militært.
Kilder: Dokumenter til den spanske arbejderklasses og arbejderbevægelses udvikling 1880-1976. - ISBN 87-87620-17-0
Chomsky, Noam: Objektivitet og liberal videnskab.
- København : Gyldendal, 1970. - 164 s.
Hørup, Ellen: Spain the Battlefield of Capitalism, 1937.
Kari, Leo: De danske Spaniensfrivillige. Rosenkilde & Bakker, 1952. - 206 s.
Korff, Knud E.: Brug og misbrug af historien. I: 1066, 1996:4 s. 3-13.
Moustgaard, Ulrikke: Historiens glemte stemmer. I: Information, 23.02.2001
US National Archives and Records Administration: The Spanish Earth (Reel 1 of 6). 'Joint Chiefs of Staff. Office of Strategic Services. Field Photographic Branch. (01/04/1943 - 10/01/1945). This documentary film uses footage of war and glimpses of rural Spanish life in its portrayal of the struggle of the Spanish Republican government against a rebellion by right-wing forces led by General Francisco Franco and backed by Nazi Germany and fascist Italy. The film was written by Ernest Hemingway and John Dos Passos (among others) and was narrated by Hemingway'.
http://www.archive.org/details/gov.archives.arc.5717241.1
Thomas, Hugh: Den spanske borgerkrig. - København : Fremad, 1962. - 247+256 s.
Winding, Ole: Spanien i Nærbilleder. Monde, 1937. - 196 s.
07/18/1936
The Spanish Civil War begins.
The civil war in Spain is actually an international war. A non-intervention policy towards the Spanish Government starts, although Ireland, Italy, Portugal and Germany actively supports the fascist rebels militarily.
07/18/1936
La guerre civile espagnole commence.
La guerre civile en Espagne est en réalité une guerre internationale. Une politique de non-intervention à l'égard des départs gouvernement espagnol, bien que l'Irlande, l'Italie, le Portugal et l'Allemagne soutient activement les rebelles fascistes militairement.
07/18/1936
La Guerra Civil española comienza.
La guerra civil en España es en realidad una guerra internacional. Una política de no intervención hacia los inicios del gobierno de España, aunque Irlanda, Italia, Portugal y Alemania apoya activamente a los rebeldes fascistas militarmente.
07/18/1936
Der Spanische Bürgerkrieg beginnt.
Der Bürgerkrieg in Spanien ist eigentlich ein internationaler Krieg. Ein Nichteinmischung Politik gegenüber den spanischen Regierung beginnt, obwohl Irland, Italien, Portugal und Deutschland unterstützt aktiv die faschistischen Rebellen militärisch.
---
---
Send kommentar, email eller søg i Fredsakademiet.dk