Det danske Fredsakademi
Kronologi over fredssagen og international politik 10. Juli 1985 / Time Line July 10, 1985
Version 3.0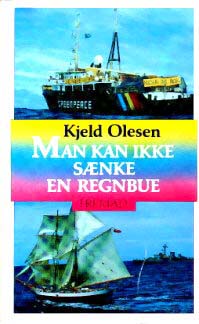 ---
07/10/1985
Statsterrorisme, Frankrig / Operation Satanique
Greenpeaceskibet Rainbow Warrior bombesprænges og sænkes i Auckland, New Zealand af den franske efterretningstjeneste DSGEs, agenter: Dominique Prieur og Alain Mafart.
Et besætningsmedlem, den portugesiske fotograf Fernando Pereira, omkommer i forbindelsee med angrebet.
Skibet var på vej til Muruoa for at protestere mod planlagte franske atomvåbenforsøg.
07/10/1985
State Terrorism, France / Operation Satanique
The Greenpeace ship Rainbow Warrior sinks in Auckland, New Zealand after a bomb placed by French secret service DSGEs, agents: Dominique Prieur and Alain Mafart, explodes.
A crew member, the portugese underwater photographer Fernando Pereira, is killed during the attack. The ship was on its way to Muruoa to protest against the planned French nuclear weapons tests.
07/10/1985
Terrorisme d'État, France / Opération Satanique
Les navires de Greenpeace arc-lavabos Guerrier à Auckland, Nouvelle-Zélande après une bombe placée par des services secrets français DSGE, des agents: Dominique Prieur et Alain Mafart, explose.
Un membre de l'équipage, le photographe sous-marin portugais Fernando Pereira, est tué lors de l'attaque. Le navire était en route pour Muruoa pour protester contre les français prévus essais d'armes nucléaires.
---
---
Send kommentar, email eller søg i Fredsakademiet.dk