Det danske Fredsakademi
Kronologi over fredssagen og international politik 20. Mars 2003 / Time Line March 20, 2003
Version 3.5
---
03/20/2003
Irakkrigen / War against Iraq Kort over Irak / Iraq Map
Efter en elendig amerikansk mediedækning af optakten til krigen, starter en USA ledet koalision, Multinational Force Iraq, (senere Coalition Provisonal Authority eller the coalition of the billing som den kaldes i USA frem til maj 2004), af mere eller mindre demokratiske lande, officielt krig mod Irak; uden FN-mandat og uden en krigserklæring i traditionel folkeretslig forstand.
Official US Cost of the War in Iraq
(JavaScript Error)
To see more details,
click here.
Source: costofwar.com
All statistics are lying!
De amerikanske krigsomkostninger er ifølge
en rapport
fra den amerikanske kongres forskningstjeneste underrapporteret og undervurderet.
After a lousy American media coverage of the run-up to the war, starts a U.S. led coalition mission, the Multinational Force Iraq, (later Coalition Provisonal Authority or the coalition of the billing as it is called in the United States until May 2004), of more or less democratic countries, official war against Iraq, without UN mandate and without a declaration of war in the traditional sense of international law.
Koalision støtter sig til upålidelige efterretningsrapporter som en del af krigsgrundlaget.
Til trods for de alvorlige anklager om den irakiske regerings besiddelse af masse­ødelæggelsesvåben, var det amerikanske forsvarsministerium ikke engang forberedt på at indsamle Iraks kendte radioaktive materialer da krigen startede, oplyser den amerikanske rigsrevision i september 2005. USA begynder bombardement af Bagdad: At approximately 02:30 UTC or about 90 minutes after the lapse of the 48-hour deadline, at 5:30 am local time, explosions were heard in Baghdad. Iraq Wars Bibliography.
http://www.clemson.edu/caah/history/FacultyPages/EdMoise/iraqbib.html#iraniraq
De ansvarlige politikeres begrundelser for krigen er, at Irak besidder masse­ødelæggelsesvåben og olie, samt, at krigen vil finde sted med FN-forankring, inden for FN-sporet, altså i over­ensstemmelse med folkeretten, at FNs sikkerhedsråds resolution 1441 ikke satte de tidligere resolutioner om Irak fra den første Golfkrig ud af kraft. Det amerikanske forsvarsminisetrium begynder planlægningen af invasionen af Irak i 1999 i en serie krigsspil kaldet Desert Crossing.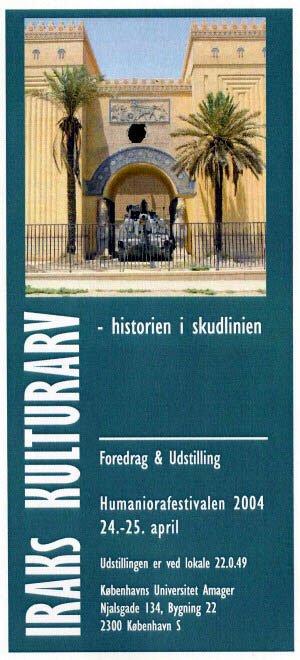 © Ingolf Thuesen, Carsten Nieburg Afdelingen,
Københavns Universitet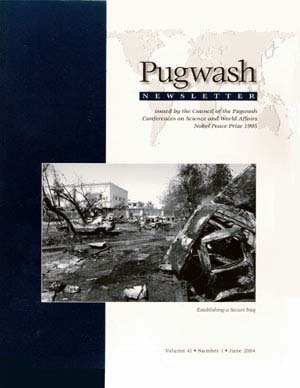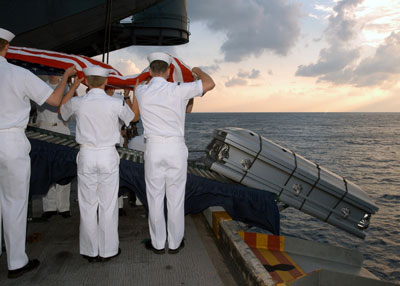 The casket bearing the body of US Navy Machinist's Mate Third Class Nathan Taylor goes over the edge of the USS Enterprise during a Burial at Sea ceremony.
Source: Return Of The Fallen. National Security Archive Electronic Briefing Book No. 152.
Det folkeretslige hovedspørgsmål må være om nogle stater kan genbruge eller bøje vedtagelser i FNs sikkerhedsråd efter forgodtbefindende og om Saddam Hussain samarbejdede med FNs våbeninspektører eller ikke.
Krigsperspektivet mangler. Der er tilsyneladende ingen amerikanske planer for, hvad der skal ske med Irak, når krigen er vundet.
På det økonomiske område fører Irakkrigen til stigende oliepriser som kun delvist modsvares af en faldende dollarkurs og generelt svingende aktiekurser. "the economy's prospects were clouded by the uncertainties surrounding the onset, duration, and potential consequences of war in Iraq. War-related concerns provided a sizable boost to crude oil prices; as a result, households faced higher bills for gasoline and heating oil, and many firms were burdened with rising energy costs. These concerns also caused consumer confidence to sag and added to a general disinclination of firms to spend, hire, and accumulate inventories", skriver den amerikanske nationalbankdriektør Alan Greenspan i Monetary Policy Report to the Congress, dateret July 15, 2003.
http://www.federalreserve.gov/boarddocs/hh/2003/july/FullReport.pdf og
http://search.newyorkfed.org/search/search.jsp?template=BOARD&type=adv&who=patx&text=Iraq
I 2006 forværres den økonomiske situation for USA: "Firstly, long-term U.S. interest rates are falling. Secondly, the exchange rate of the U.S. dollar, which is the major reserve currency, is going lower, increasing the depreciation risk for east Asian reserve assets"... "... on June 8th, the Russian Trading System launched futures contracts in gold and Urals crude oil denominated in Russian rubles instead of US dollars. Record oil prices have boosted Russia's foreign exchange holdings by 54% to $279.8 billion, so that the Kremlin's reserves are outstripped only by those of China and Japan." ... "So far this year, the US dollar has shed over 10% of its value against the Euro, 12% against the British pound and 6% versus the Australian dollar. The Euro's surge above $1.30 on November 24th unfolded 3-½ months after the Federal Reserve signaled a pause in its 2-year rate hike campaign at 5.25%. If the ECB decides to extend its tightening campaign beyond the widely telegraphed rate hike to 3.50% on December 7th... Gary Dorsch, James J. Puplava,
http://www.financialsense.com/fsu/editorials/dorsch/2006/1129.html
I løbet af 2005 og 2006 koster en tønde olie på råvarebørsen i New York op til 71 $, samtidig med, at den globale energisektor, ifølge IEA, er under militarisering. En yderligere faktor for de stigende oliepriser er stigende fragtrater på olietransporter. Billig olie er en saga blot.
Renten i USA er nede på en procent og våbenfabrikkernes aktiekurser, der har nået bunden i september 2001 på Amex Defense Index, begynder at stige. Fredsdividenden forsvinder efterhånden som udgifterne til våben og ammunition vokser. En håndfuld amerikanske virksomheder, våbenfabrikker og aktionærer forgyldes af Irakkrigen: eksempelvis ammuni­tionsfabrikken Alliant Techsystems Inc., Boeing, Lockheed, Nortrup, det A. P. Møller Mærsk-ejede rederi Maersk Line Limited, olieentreprenør-selskabet - det private militærfirma Haliburton og amerikanske livsforsikrings-selskaber. Haliburton giver dog underskud i 2004. I november 2010 meddeler DR TV-avisen, at 130 chaffeurer har mistet livet mens de transportrede containere fra Pakistan til Afghanistan for Maersk Line Limited.
The US Federal Procurement Data System has a list of Iraq contracts for FY 2004:
http://www.fpdsng.com/downloads/top_requests/iraq_contracts_04.pdf
Det britiske Windrush Comunications arrangerer the Iraq Procurement Conferences, muligvis i strid med Haag-konventionerne fra 1907 og Genève-konventionerne fra 1949.
Kun en dansk virksomhed har fået en ordre efter besættelsen af Irak: Kosan Crisplant A/S.
Besættelsen af Irak fører til enorme tyverier fra irakiske museer og omkring 20 milliarder dollars fra Olie for mad-programmet forsvinder ud i den blå luft.
USAs budgetunderskud vokser i løbet af 2004 til den maksimale grænse på 738 milliarder dollar, arbejdsløsheden i USA er stigende og der importeres mere end der eksporteres. I november 2004 falder dollarkursen i forhold til euro og pund. OPEC-lande og staterne i Golfens Samarbejdsorganisation herunder Saudiarabien begynder, ifølge Financial Times og andre medier, at trække deres formuer og invisteringer over i andre valuta end dollar. Samtidig øger USA sin ulandsbistand til lande i Mellemøsten som samarbejder med USA i forbindelse med krigene i Afghanistan og Irak.
Irak fortsætter med at betale krigsskadeerstatninger efter Golfkrigen til the United Nations Compensation Commission (UNCC).
"Soon after assuming power in 1979, [Mr Hussein] plunged his country into an eight-year war with Iran and built up a mountain of borrowings. In the mid-1980s, Iraq was selectively defaulting on that debt, keeping important creditors sweet but not repaying others. By doing so, it managed to keep on raising funds internationally almost to the end of the decade. But by 1990, when the United Nations imposed sanctions after Iraq invaded Kuwait, all the debt was in default. By the time the US-led invasion toppled the regime in April 2003, the build-up of interest owed meant the debt had grown to $140bn (£76bn, €110bn), making Iraq one of the world's most indebted countries relative to the size of its economy...
For a start, creditors to Iraq comprised about 60 governments and more than 600 private entities in 50 countries. Commercial debt alone covered a baffling array of instruments: bank loans, letters of credit, suppliers' credits, unpaid amounts under construction contracts, foreign workers' remittances, and so on. Much of it had changed hands many times.
The restructuring was also extra­ordinary because of the importance attached to it by the Iraqi government installed after the invasion. During the two years the process took, many Iraqis questioned the attention devoted to it and local newspapers printed harsh editorials criticising it. A campaign began in the west calling for the debt to be cancelled as "odious", arguing that it was wrong to burden Iraqis with loans that had been used by a dictator to prolong his rule.
It was not cheap either. By February, with the commercial restructuring essentially complete, the Iraqi government had already spent $120m-$150m in fees, with about $65m going to Citigroup and JPMorgan of the US, according to Iraqi officials. "By Iraqi standards, it is an astounding amount of money but by international standards, it is reasonable," says Ali Allawi, the then Iraqi finance minister", analyserer Financial Times sig frem til i juli 2006. Hele den irakiske befolkning lever af månedlige fødevarerationer, distribueret af FNs verdensfødevareprogram, WFP. 25 procent af befolkningen er så fattig, at den er yderst sårbar overfor afbrydelser i de gratis leverancer af fødevarer.
Ifølge FNs omfattende UNDP-rapport, The Iraq Living Conditions Survey fra maj 2005, er irakkernes leveforhold i 2004 'deteriorated and pose challenges for development efforts two years after the U.S.-led invasion'.
http://www.iq.undp.org/ILCS/overview.htm
Amerikanske hvede- og riseksportører sætter sig på store dele af det store irakiske marked for hvede og ris i løbet af 2005, klager det australske nyhedsbureau i april 2006, med det resultat, at de traditionelle australske leverandører til Irak mister markedsandele.
/ American wheat and rice exporters sits on large parts of the large Iraqi market for wheat and rice in 2005, complains the Australian news agency in April 2006, with the result that the traditional Australian suppliers to Iraq loses market shares.
Irakiske arbejdere fratages retten til at organisere sig i fagforeninger.
Stigende børnedødelighed i Irak
Ifølge det irakiske sundhedsministerium oplysninger fra november 2006 er '150.000' irakere døde pga. krigen og voldshandlinger;. men allerede i 2005 registrede FN en stigning i børnedødeligheden i Irak og Afghanistan: "According to the latest UN Population Division demographic data (see: http://esa.un.org/unpp/index.asp?panel=1 ), in 2005 the estimated under-5 infant mortality in US-occupied Iraq and Afghanistan will total about 120,000 and 330,000, respectively, out of under 5 year old populations of 4.3 million and 5.5 million, respectively.", skriver den australske læge Dr Gideon Polya i juni 2005.
Senere undersøgelser af kræfttilfælde i Fallujah publiceret af Chris Busby, Malak Hamdan and Entesar Ariabi, "Cancer, Infant Mortality and Birth Sex-Ratio in Fallujah, Iraq 2005–2009", Int. J. Environ. Res. Public Health 2010, 7(7), bekræfter dette, her sammendraget af Patrick Cockburn, "Toxic legacy of US assault on Fallujah 'worse than Hiroshima'", The Independent, July 24, 2010.