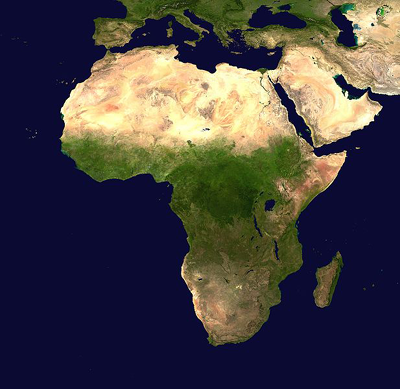 Geografi ; natur og klima ; demografi ; historie ; kultur ; musik ; politik ; politiske partier ; forsvar ; fredsbevægelser ; religion ; sociale forhold ; uddannelse ; økonomi og våbenhandel.
Geography; Nature and climate; Demography; History; Wars; Culture ; Art; Film; Music; Politics; Political parties ; Defense; Peace movements; Religion; Social conditions ; Education , Economics and Arms trade.
Géographie; Nature et climat; Démographie; Guerres; Histoire; Culture ; La musique; Politique; Partis politiques ; La défense; Mouvements de paix; Religion; Conditions sociales ; Éducation; Économie et commerce des armes
Se også: Europæisk slavehandel
/ European slave trade
/ Traite européenne des esclaves
/ Comercio europeo de esclavos
/ Europäische Sklavenhandel
Se tillige: Latinamerikas demografi.
The Demographic Profile of African Countries.
/ : The Economic Commission for Africa. Addis Ababa, 2016.
- https://www.uneca.org/sites/default/files/PublicationFiles/demographic_profile_rev_april_25.pdf
The world's population has increased by 2.9 billion over the past 35 years, from 4.4 billion in 1980 to 7.3 billion in 2015. Although population growth rates have slowed, the world's population is still growing by 81 million people each year, and Africa is contributing significantly to that growth. The size of Africa's population was estimated at 478 million in 1980. The continent's population has nearly trebled and is currently estimated at close to 1.2 billion persons. During the same period, Africa's share of the world population increased from 10.8 per cent in 1980 to the current estimate of 15.9 per cent in 2015, and is projected to reach nearly 30 per cent (2.92 billion) in 2063.
Atlas of Health Statistics of the African Region 2011.
World Health Organization. Regional Office for Africa, 2011.
- http://apps.who.int/medicinedocs/documents/s18863en/s18863en.pdf
FAO Statistical Yearbook 2014: Near East and North Africa. Food and Agriculture.
- Cairo : Food and Agriculture Organization of the United Nations. Regional Office for the Near East and North Africa, 2014.
- http://www.fao.org/docrep/019/i3591e/i3591e.pdf

Guide to the sources of the History of Africa and of the Indian Diaspora in the Basin of the Indian Ocean in the National Archives of India.. / : S.A.I. Tirmizi.
International Council on Archives, International Writers Emporium, UNESCO 1988.
; Guides to the Sources for the History of the Nations. 2nd Series: Africa South of the Sahara Volume 10/1)
- http://unesdoc.unesco.org/images/0019/001925/192536eo.pdf
Indigenous Peoples in Africa: the forgotten peoples? The African Commission's work on indigenous peoples in Africa. / : African Commission on Human and Peoples' Rights (ACHPR), International Work Group for Indigenous Affairs, 2006.
- http://www.achpr.org/files/special-mechanisms/indigenous- populations/achpr_wgip_report_summary_version_eng.pdf
Land rights of Indigenous Peoples in Africa: With Special Focus on Central, Eastern and Southern Africa. Second edition – revised and updated. / : Albert Kwokwo Barume.
- Copenhagen : IWGIA Document 128, 2014.
- http://www.iwgia.org/iwgia_files_publications_files/0670_NEBARUME_BOOK.pdf
Leder: Afrika: Ét problem, én løsming. I: Information, 24. juli 2007.
---
Send kommentar, email eller søg i Fredsakademiet.dk