Storbritannien, fredsbevægelser / UK peace groups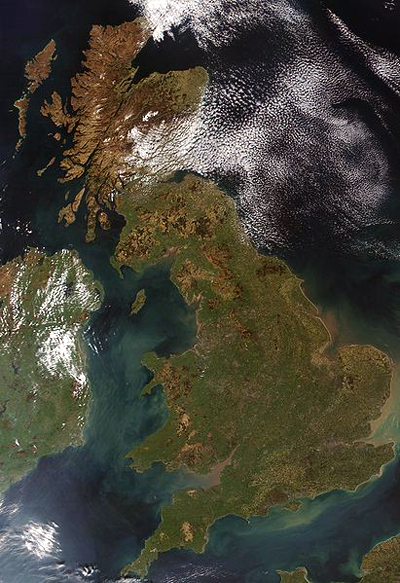 Aktuelle og historiske britiske fredsgrupper og -bevægelser, herunder : Greenham Common. Starten på det organiserede fredsarbejde i Det forenede kongerige Storbritannien tager form i den tidlige europæiske middelalder med de historiske fredskirker.
Current and historical British peace groups and movements, including: Greenham Common. The beginning of the organized peace work in the UK takes shape in the early medieval Europe with the historic peace churches.
Act Together: Women Against Sanctions on Iraq
Action for UN Renewal
Active Resistance to the Roots of War 1990-.
The Advisory Committee on Conscientious Objectors 1970-.
Air Disarmament Committee, 1935-1938?
Aldermaston Women's Peace Camp, 1985
- http://www.aldermaston.net/
All Britain Peace Liaison Group, 1978?
All Nations Friendship League
All Peoples' Association
Alternative Service Guild, 1917- ?
Anglo-American Committee for International Discussion
Anglo-American Peace Centenary Committee 1909-1915
Anti-CBW, 1968?
Arbitrate First Bureau, 1922-1927
Architects for Peace
Arms Reduction Coalition, 2002-.
Assembly for Disarmament and Peace, 1978?
Associate Parliamentary Group on Women, Peace and Security
Association for International Understanding, 1925?
Association for the Peace Ballot of Great Britain, 1933
Association for World Peace 1951-, nu War on Want 1961-. del af Make Poverty History 2005?-
Atomic Scientists' Association
Authors World Peace Appeal, 1951?
Babies against the Bomb, London
Bare Witness 2007?- http://www.barewitness.org/
Bertrand Russell Peace Foundation, herunder International War Crimes Tribunal
Birmingham and Midlands Labour and Socialist No-Conscription Council, 1915-?
Birmingham Peace Auxiliary 1827-?
Birmingham Peace Centre
Bolton Peace Society
Bolton Ladies Olive Leaf Society
Bombing Restriction Committee, 1941-1945
British American Security Information Council - http://www.basicint.org/
British Anti-War Movement
British Campaign for Peace in Vietnam, 1971-?
British Committee for European Security and Cooperation
British Commonwealth Peace Federation
British Council for Peace in Vietnam 1965, senere British Campaign for Peace in Vietnam eller National Vietnam Campaign Committee.
British Nuclear Test Ban Coalition, 1997-1998?
The British Nuclear Test Veterans Association
British Peace Award 1924-?
British Peace Committee 1949-?
British Universities League of Nations Society, 1927-1937?
British Withdrawal from Northern Ireland Campaign
British Women's Temperance Association, Peace Section
British Youth Peace Assembly, 1935?-1939
Bristol Peace and Arbitration Association
Campaign Against Arms Trade http://www.caat.org.uk/
Campaign Against Taxation for Nuclear Armaments, 1965?
The Campaign for Nuclear Disarmament, herunder National Youth Campaign for Nuclear Disarmament
Campaign for the Accountability of American Bases
Cambridge University Anti-War Committee, 1936?-?
Cambridge University War and Peace Society
Cambridge Scientists' Anti-War Group
Cambridge University War and Peace Society, 1912-1913
Catholic Peace Society, 1943?
Central Board for Conscientious Objectors, 1939-1943?
Children of Peace Charity - http://www.childrenofpeace.org.uk/
Children's League of Peace and Goodwill
Christian Campaign for Nuclear Disarmament
Clergy Against Nuclear Arms
Chingford Peace Group, 1939
Christian Pacifist Forestry and Land Units, 1940-?
Christian Union for Promoting International Concord, 1889-1890
Church of England Peace League, 1913-1914
Church of Scotland Ministers' Peace Society, 1936
Church of Scotland Peace Society
Colleges and Universities Campaign for Nuclear Disarmament, 1961
Combined Universities Campaign for Nuclear Disarmament, 1958
Commission of the Churches for International Friendship and Social Responsibility, 1949?
The Committee of 100, 1960-1968
The Committee of the Society for the Promotion of Permanent and Universal Peace senere London Peace Society
Committee on Poverty and the Arms Trade 1978?
Community Service Committee, 1937-?
Community of the Peace People, Belfast
Community Relations Council, Belfast, 1992-1994
Conciliation Resources 2004-. http://www.c-r.org/index.php
Conference of Independent, non-Aligned Organizations Working for Nuclear and General Disarmament [see International Confederation for Disarmament and Peace
Conflict, Development and Peace Network
Cooperative War Resisters' Association
Council for Education in World Citizenship
Council of Action for Peace and Reconstruction, 1935-.
Council of Christian Pacifist Groups 1936-1941
Council on Christian Approaches to Defence and Disarmament, British Group, 1977?
Crusade for World Government, 1950-?
Crusade to Abolish War and Armaments by World Law, 1979-?
Disarmament Group, 1919 -?
Doncaster Auxiliary of the London Peace Society, 1845-1851 - Researching Yorkshire Quaker history: A guide to sources. Compiled by Helen E Roberts for the Yorkshire Quaker Heritage Project, The University of Hull Brynmor Jones Library, 2003.
The Drones Campaign Network, Peace House, Paradise Street, Oxford
- http://www.dronecampaignnetwork.org.uk/
Ealing Peace Council, herunder Ealing Teachers' League of Peace, 1936-?
East Timor Ploughshares Seeds of Hope – East Timor Ploughshares, 1996
Edinburgh Council for Prevention of War, 1924-?
Embassies of Goodwill and Fellowship, 1936-?
Embassies of Reconciliation, 1936-1941?
Exeter Peace Auxiliary 1823-?
European Nuclear Disarmament 1980-?
European Proliferation Information Centre, 1986-?
Ex-Service Men's Anti-War Group, 1951 -?
Factory for Peace, 1963-?
Families against the Bomb
Faslane Peace Camp 1982-.
Federal Union
Fellowship of Conscientious Objectors, 1940-?
Free Church Council Campaign for a Warless World
Friends' Emergency and War Victims Relief Committee
Friends of India , London. See also Indiens Venner
Friends Peace Committee
Gandhi Foundation
Gandhi Mission Society
Garton Foundation,
Generals for Peace and Disarmament
Give Peace a Chance Trust
Glasgow Peace Federation
Gloucestershire Weapons Inspectors
Greenham Common Trust
Huddersfield and District No- Conscription Council 1916-?
Huddersfield No-Conscription Council 1935-?
Independent Nuclear Disarmament Election Committee, 1962?
Indian Conciliation Group eller India Conciliation Group, 1932-1950
International Alert
International Arbitration and Peace Association of Great Britain and Ireland, 1882-1917
International Arbitration League, 1882?-1917
International Confederation for Disarmament and Peace 1963-?
International Eastern Question Association, 1904-?
International Free Trade League
International Harmony Service
International Liaison Committee of Organisations for Peace
International Network of Peace Museums, 1998-
International Pacifist Association, 1939-?
International Peace League of Mothers and Educators
International Union for Voluntary Disarmament on a Reciprocity Basis
Iraq Body Count
Jewish Peace Society
Joint Commission on the Problems of the International Settlement
Joseph Rowntree Charitable Trust
Journalists Against Nuclear Extermination
Labour Action for Peace, 1973-?
Labour Against the War
Labour CND 1979-.
Labour Pacifist Fellowship, 1942-1950
Labour Peace Fellowship, 1953-1970
Lansbury House Trust Fund, 1968-. http://lansburyhouse.org/
Landmine Action
Lawyers for Nuclear Disarmament
League for the Federation of Mankind 1944?
League of Liberals Against Aggression and Militarism
League for Peace and Liberty
League of Peace
League of Peace and Freedom, 1915-?
Leicester Peace Council
Leeds Peace Association, 1842-?
Liaison Committee for Women's Peace Groups 1964?
Liaison Committee of Organization in Favour of World Government
Liverpool Peace Society, 1897-1915
London Committee of 100, 1963
London Council for Prevention of War, 1924-?
London Friends' Local Conscription Committee, 1940-?
London Pax Players
London Peace Society eller the Society for the Promotion of Universal and Permanent Peace senere International Peace Society 1816-1948?
Manchester Olive Leaf Society,1851
Mariam Appeal, 1998-2010 - http://wayback.archive.org/web/*/http://www.mariamappeal.com
Medical Aid Committee for Vietnam
Medical Action for Global Security
Medical Association for the Prevention of War, herunder the Conference on the Pathogenesis of War 1951 nu Medact 1992-.
Medical Campaign Against Nuclear Weapons
Medical Peace Campaign, the British section of the International Medical Association for the Prevention of War 1936-1938?
Methodist Peace Fellowship 1944-?
Military Families Against the War
Mines Advisory Group
Mothers for peace
Movement for the Abolition of War (MAW) http://www.abolishwar.org.uk/
Movement for a Pacifist Church of Christ, 1943-?
Musicians Against Nuclear Arms - http://www.mana.org.uk/
National Council Against Conscription, 1916-?
National Council for the Abolition of Nuclear Weapons Tests, 1957-?
National Council for Civil Liberties, 1916-1919
National Council for Prevention of War
National Peace Congress of Great Britain and Ireland, 1905-1912
National Peace Council
Network for Peace 2005-. http://www.networkforpeace.org.uk/
No Conscription Council, 1945-1946?
No Conscription Fellowship 1914-1919
No Conscription League 1939-1940?
North London Women for Peace
Northern Direct Action Committee, Leeds
Northern Ireland Peace Forum, Belfast, 1993-1995
Norwich Peace Camp & Peace Cycle, 2006-.
Operation Desert Rescue
Operation Gandhi, herunder the Non-violence Commission 1952
Our World Our Say
Oxford Research Group
Oxford Women for Justice and Peace
Pacifist Council of the Christian Church, 1937-1944
Pacifist Fortnight Campaign 1961?
Pacifist Research Bureau 1938?
Pacifist Service Corps, 1938-1939
Parliament Square Peace Campaign, 2001-. se også Brian Haw - http://www.brianhaw.tv/index.php
Parliamentary Pacifist Group, 1937 -?
Parliamentary Peace Aims Group, 1943-?
Pax Christi League
Pax Society, fra 1971 del af Pax Christi Society 1936-.,
Peace Academy, 1939-?
Peace Army, 1932-1940
Peace Association of Christian Scientists
Peace Ballot, 1935
Peace Book Society
Peace Builders
Peace Direct, 2003-. - http://www.peacedirect.org/
Peace Exchange
Peace House, Scotland, 1996-?
Peace Literature Society, 1913-1914
Peace Negrotiations Committee
Peace One Day
Peace Pledge Union (PPU) 1934-.
Peace Tax Campaign
Peace Through Parliament, 1985-?
Peace Union
Peace With China Council, 1951-?
Peacemakers, 1962-?
Peacemakers Group, 1937-1939
Peacemakers' Pilgrimage 1926-?
Peacenik, 2006-.
People for a Non-Nuclear World, 1977-?
People's Peace Camp, Molesworth
Phoenix Group, 1948-?
Prisoners of War Relief Agency
Quaker Peace & Service
Reclaim the Bases
Rhythms of Resistance
Save Europe Now
School Peace League
School Students Against War 2003-.
Science for Peace
Scientists Against Nuclear Arms
Scotland's for Peace -http://www.scotland4peace.org/current_proj_edu.htm
Scottish Campaign for Nuclear Disarmament 1958-.
Scottish Lawyers for Nuclear Disarmament
Scottish Peace Council
Sellafield Women's Peace Encampment, Leeds
South African Conciliation Committee, 1889-1900
Spies for peace
Standing Joint Pacifist Committee
Stockport and District Peace Association
Stop the Arms Fair, herunder East London Against Arms Fairs 2011-. - Stop the Arms Fair, formed in January 2011, is a coalition of groups and individuals campaigning to end government support for Defence and Security Equipment International 2011 and all future arms fairs, and to put a stop to them. - http://www.stopthearmsfair.org.uk/about-us/
'Stop the Olympic Missiles' Campaign - 2012 - www.stoptheolympicmissiles.org
Stop the War Coalition, 2003-., herunder Stop the War Coalition protest against attacks on Libya
Students Against Nuclear Energy, London
Students against the War
Students for Democracy and Peace
Swansea and Neath Peace Society
Teachers for Peace
The Tim Parry Johnathan Ball Foundation for Peace 1995-.
To Conquer Hate, 1937-1938
Trident Ploughshares 2000-. http://www.tridentploughshares.org/
Troops Out Movement, 1975-?
Union of Democratic Control 1914-1966
Vietnam Vigil to End the War
Voices in the Wilderness UK
Wanstead and Woodford Women for Peace Group
Waging Peace 2004-.
Welsh Congregational Peace Society
West of Scotland Peace and Arbitration Society, Glasgow, 1903-1904
Weston-Super-Mare Peace Society
Wisbech Local Peace Association 1879-1931.
Women Against the Bomb, 1964-?
Women for Life on Earth, Wales [Greenham Common]
Women for World Disarmament
Women in Black UK
Women to Women for Peace
Women's International Crusade Against War
Women's International Peace Crusade 1937?
Women's International League for Peace and Freedom, 1915-.
Women's Network for Peace and Freedom
Women's Nuclear Test Ban Network, 1993-
Women's Peace Alliance
The Women's Peace Crusade eller Women's Stop War Movement, Glasgow 1916-1917
Women's Peace Network
Workers' Anti-Militarist Committee, London 1913-?
The Workmen's Peace Committee
World Campaign to End War
World Disarmament Campaign (UK) 19
World Message of the Children of Wales, 1925-?
World Peace Union, 1926?
World Union
York International Forum to End the Arms Race and For World Disarmament, 1976-?
Young Anti-Militarists
Se også: Commonweal Collection ; European Federation Against Nuclear Arms ; First General Peace Convention , London, 1843 ; Housmans Peace Resource Project, Housmans World Peace Database ; Irland: fredsbevægelser. PaxCat Project Gallery - http://www.tinyurl.com/paxcatexhib ; Storbritannien: politiske partier, religion ; undervisning, universiteter.
Terp, Holger: Peace in Print
Terp, Holger: Goliath vs David, 2010.


---

Building Coalitions against War (2009).
http://www.archive.org/details/NOWconference2009 Campbell, Duncan: Secret Society I, BBC 1987.
http://www.archive.org/details/SecretSociety-Part1SecretConstitution
ABC of Air Disarmament. London: London: Air Disarmament Committee, 1935.
Disarm the Air! London: London: Air Disarmament Committee, 1935
The Air Menace and How to End It. Air Disarmament Committee, London, 1938.

---

Send kommentar, email eller søg i Fredsakademiet.dk