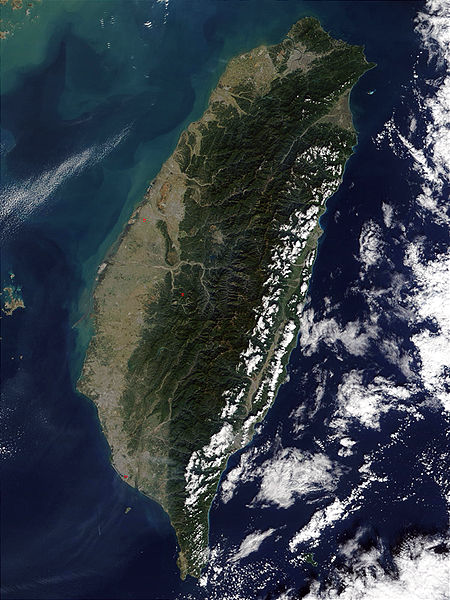 Geografi ; natur ; demografi ; historie ; kultur ; musik ; politik ; forsvar ; fredsbevægelser ; religion ; sociale forhold ; uddannelse ; økonomi.
Geography; nature; demographics; history, culture, music, politics, defense, peace movements, religion, social issues, education, economy.
Géographie, la nature, la démographie, histoire, la culture, la politique, la défense, les mouvements pacifistes, la religion, les questions sociales, l'éducation, économie.
Geografía, naturaleza, demografía, historia, cultura, política, defensa, movimientos por la paz, la religión, las cuestiones sociales, la educación, la economía.
Geographie, Natur, Demographie, Geschichte, Kultur, Politik, Verteidigung, Friedensbewegungen, Religion, Soziales, Bildung, Wirtschaft.
Geografi: Østasiatisk republik, by- og østat i Det gule hav nær ved Kina.
Natur, klima. Fauna og flora: Fisk. Fugle. Koralrev. Vådområder.
Flora and fauna: Fish. Birds. Coral reefs. Wetlands
Flore et faune: Poissons. Oiseaux. Les récifs coralliens. Les zones humides.
Flora y fauna: Fish. Pájaros. Los arrecifes de coral. Los humedales.
Flora und Fauna: Fisch. Vögeln. Korallenriffe. Feuchtgebiet, Feuchtbiotop.

Naturhistorie: General index to the flora of Formosa as recorded in all literature up to the publication of Icones plantarum Formosanarum VI = Taiwan shokubutsu somokuroku (1917).
- http://www.archive.org/details/generalindextofl00haya

Geologi: Bjerge, vulkaner, jordskælv og ørkenområder:
Geology: Mountains, volcanoes, earthquakes and desert areas
Géologie: Montagnes, volcans, tremblements de terre et les zones désertiques
Geología: Montañas, volcanes, terremotos y zonas desérticas
Geologie: Berge, Vulkane, Erdbeben und Wüstengebiete
Demografi: The International Bank for Reconstruction and Development / The World Bank: Migration and Remittances Factbook 2011.

Indvandring: Amerikanere, kinesere, tibetanere.
Minoritetsgrupper

Report on the control of the aborigines in Formosa (1911).
http://www.archive.org/details/cu31924023511185
Historie: Oldtiden. Helleristninger / petroglyph.
Taiwan har været koloniseret af Holland (1662-), Spanien, Kina og Japan. Taiwan Documents Project
http://www.taiwandocuments.org/index.htm
Formosa Under the Dutch: Described from Contemporary Records, with Explanatory Notes and a ... (1903).
http://www.archive.org/details/formosaunderdut00campgoog
The Island of Formosa, Past and Present: History, People, Resources, and Commercial Prospects ... (1903).
http://www.archive.org/details/islandformosapa01davigoog
Gedenkwaerdig bedryf der Nederlandsche Oost-Indische maetschappye, op de kuste en in het keizerrijk van Taising of Sina: behelzende het tweede gezandschap aen den onder-koning Singlamong en veldheer Taising Lipoui; door Jan van Kampen en Konstantyn Nobel. Vervolgt met een verhael van het voorgevallen des jaers zestien hondert drie ein vier en zestig, op de kust van Sina, en ontrent d'eilanden Tayowan, Formosa, Ay en Quemuy, onder 't gezag van Balthasar Bort: en het derde gezandschap aen Konchy, Tartarsche keizer van Sina en Oost-Tartarye: onder beleit van Zijne Ed. Pieter van Hoorn. Beneffens een beschryving van geheel Sina. Verciert doorgaens met verscheide kopere platen (1670).
http://www.archive.org/details/gedenkwaerdigbed00dapp
Deltagelse i krige / Participation in wars / Participation à des guerres / La participación en las guerras / Beteiligung an Kriegen
Edward Howard House: The Japanese Expedition to Formosa (1875).
http://www.archive.org/details/japaneseexpedit02housgoog
Kultur: Bibliography of Contemporary Art in China, Taiwan, and the Chinese Diaspora (includes titles on Maoist-era China), 2006.
- http://academic.reed.edu/art/courses/art397/PDFs/Art395bibliography.pdf
Tekst:
TV
Tekst:
Aviser / Newspapers / journaux / Prensa / Tageszeitungen
Tidsskrifter, periodica / Journals, periodicals / Revues spécialisées, périodiques / Revistas, publicaciones periódicas / Zeitschriften, Periodika
Kunst / Art
Film:
Musikhistorie ; Aktuelle og historiske musikorganisationer ; Pladeselskaber ; Komponister ; Musikgrupper - og solister ; Country & Western ; Folkemusik ; Jazz ; Klassisk musik ; Opera ; Pop ; Rock ; Arkiver ; Litteratur
Music history; Current and historical music organizations; Record companies; Composers; Music groups - and soloists; Country & Western; Folk music; Jazz; Classical music; Opera; Pop; Rock; Archives; Literature
Musikundervisning og pædagogik / Music Education and Pedagogy:
Aktuelle og historiske musikorganisationer
Historiske pladeselskaber:
Tekst:
Aktuelle pladeselskaber:
Tekst:
Folkemusik, spillemandsmusik og -viser.
Musikeksempler
Aktuelle og historiske politiske partier / Current and historical political parties
Taiwan er medlem af FN,
Forsvar / militær: SIPRI: Militærudgifter / Military expenditure of Taiwan.
Værnepligt: WRI: Country report and updates: Taiwan.
Sociale bevægelser, herunder miljøorganisationer:
Økonomi: Den Internationale Bank for Genopbygning og Udvikling, Verdensbanken /
International Bank for Reconstruction and Development: Country at a Glance, 2011.
- http://go.worldbank.org/YB2ATM3HY0

Landbrug: .
Naturresourcer: Guld, kul olie.
Våbenfabrikker, våbenhandel og våbentransporter: Import af store våbensystemer fra Frankrig og USA.
Kan, Shirley A:: Taiwan: Major U.S. Arms Sales Since 1990. CRS, 2011. - 72 s.
---
Send kommentar, email eller søg i Fredsakademiet.dk