Geografi ; natur ; demografi ; historie ; kultur ; politik ; forsvar ; fredsbevægelser ; religion ; sociale forhold ; uddannelse ; økonomi.
Geography; nature; demographics; history, culture, politics, defense, peace movements, religion, social issues, education, economy.
Géographie, la nature, la démographie, histoire, la culture, la politique, la défense, les mouvements pacifistes, la religion, les questions sociales, l'éducation, économie.
Geografía, naturaleza, demografía, historia, cultura, política, defensa, movimientos por la paz, la religión, las cuestiones sociales, la educación, la economía.
Geographie, Natur, Demographie, Geschichte, Kultur, Politik, Verteidigung, Friedensbewegungen, Religion, Soziales, Bildung, Wirtschaft.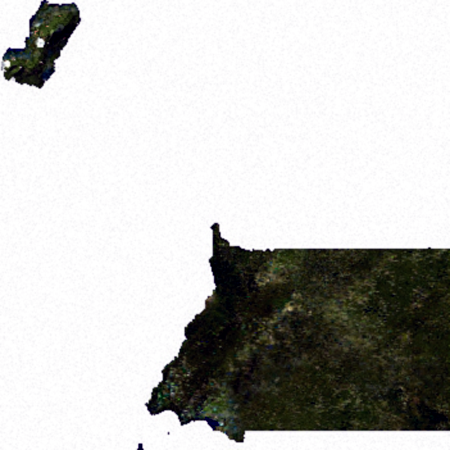 Natur: World Heritage in the Congo Basin. / Conrad Aveling. UNESCO. 2010. - 64 s. World Database on Protected Areas: Beskyttede områder og nationalparker.
Demografi: The International Bank for Reconstruction and Development / The World Bank: Migration and Remittances Factbook 2011.

Indvandring: Nigerianere.
Udvandring: Cameroun, Gabon, Spanien.
Minoritetsgrupper
Historie: Ækvatorial-Guinea var delvist koloniseret af Portugal 1472-1778 og Spanien til 1968, sidst som De spanske territorier i Guineabugten eller Spansk Guinea.
Militærkup: 1979.
Deltagelse i krige / Participation in wars / Participation à des guerres / La participación en las guerras / Beteiligung an Kriegen
Tekst:
TV
Tekst:
Aviser / Newspapers / journaux / Prensa / Tageszeitungen
Tidsskrifter, periodica / Journals, periodicals / Revues spécialisées, périodiques / Revistas, publicaciones periódicas / Zeitschriften, Periodika
Kunst / Art
Film:
Musikundervisning og pædagogik:
Musikhistorie:
Aktuelle og historiske musikorganisationer
Historiske pladeselskaber:
Tekst:
Aktuelle pladeselskaber:
Musikgrupper - og solister
Country & Western
Tekst:
Folkemusik, spillemandsmusik og -viser
Musikeksempler
Pop
Aktuelle og historiske politiske partier / Current and historical political parties
Ækvatorial Guinea er medlem af FN, Forum for gaseksporterende lande / Gas Exporting Countries Forum, Sydatlantens freds- og samarbejdszone / South Atlantic Peace and Cooperation Zone.
Forsvar / militær: SIPRI: Militærudgifter / Military expenditure of Equatorial Guinea. Værnepligt: WRI: Country report and updates: Equatorial Guinea .
Sociale bevægelser, herunder miljøorganisationer:
Økonomi: Den Internationale Bank for Genopbygning og Udvikling, Verdensbanken /
International Bank for Reconstruction and Development: Country at a Glance, 2011.
- http://go.worldbank.org/YB2ATM3HY0

Naturresourcer og energi: Olie og naturgas, Uran.
CRS: Europe's Energy Security: Options and Challenges to Natural Gas Supply Diversification. / Michael Ratner et al. 2012. - 32 s.
Bottom of the Barrel: Africa's Oil Boom and the Poor / Ian Gary, Strategic Issues Advisor - Africa, Catholic Relief Services Terry Lynn Karl, Professor of Political Science and Senior Fellow, Institute for International Studies, Stanford University. Catholic Relief Services, June 2003. - 110 s.
- http://crs.org/publications/showpdf.cfm?pdf_id=183
Våbenfabrikker, våbenhandel og våbentransporter: Israeli arms transfers to sub-Saharan Africa. / Siemon T. Wezeman.
SIPRI Background Paper, 2011. - 16 s. - http://books.sipri.org/files/misc/SIPRIBP1110.pdf
---
Send kommentar, email eller søg i Fredsakademiet.dk