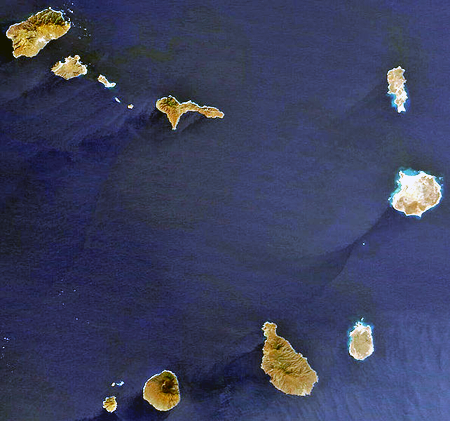 Geografi ; natur ; demografi ; historie ; kultur ; musik ; politik ; forsvar ; fredsbevægelser ; religion ; sociale forhold ; uddannelse ; økonomi.
Geography; nature; demographics; history, culture, music, politics, defense, peace movements, religion, social issues, education, economy.
Géographie, la nature, la démographie, histoire, la culture, la politique, la défense, les mouvements pacifistes, la religion, les questions sociales, l'éducation, économie.
Geografía, naturaleza, demografía, historia, cultura, política, defensa, movimientos por la paz, la religión, las cuestiones sociales, la educación, la economía.
Geografia; natureza; demografia, história, cultura, política, defesa, movimentos de paz, religião, problemas sociais, educação, economia.
Geographie, Natur, Demographie, Geschichte, Kultur, Politik, Verteidigung, Friedensbewegungen, Religion, Soziales, Bildung, Wirtschaft.
Geografi: Vestafrikansk østat og republik beliggende i Atlanterhavet nær ved Gambia og Senegal.
Demografi: The International Bank for Reconstruction and Development / The World Bank: Migration and Remittances Factbook 2011.

Indvandring: Amerikanere - specielt i forbindelse med Vietnamkrigen, britter, brasilianere, franskmænd, hollændere, italienere, jøder, kinesere, portugesere, spanioler.
Udvandring: Angola, Brasilien, Canada, Frankrig, Guinea-Bissau, Holland, Italien, Portugal, Sao Tomé & Principe, Senegal og USA.
Minoritetsgrupper

Hewett, J. F. Napier: European settlements on the west coast of Africa (1862).
http://www.archive.org/details/europeansettlem01hewegoog
Historie: Kap Verde var koloniseret af Portugal 1456-1975.
Great Britain. Foreign Office. Historical Section: Cape Verde Islands (1920).
http://www.archive.org/details/capeverdeislands00grearich
Deltagelse i krige / Participation in wars / Participation à des guerres / La participación en las guerras / Beteiligung an Kriegen
Storbritannien (1585)
Storbritannien (1592)
Holland (1598)
Holland (1625)
Cassard ekspeditionen, Frankrig (1712)
Den spansk-amerikanske krig (1898)
Anden verdenskrig
Tekst:
TV
Tekst:
Aviser / Newspapers / journaux / Prensa / Tageszeitungen
Tidsskrifter, periodica / Journals, periodicals / Revues spécialisées, périodiques / Revistas, publicaciones periódicas / Zeitschriften, Periodika
Kunst / Art
Film:
Musikhistorie ; Aktuelle og historiske musikorganisationer ; Pladeselskaber ; Komponister ; Musikgrupper - og solister ; Country & Western ; Folkemusik ; Jazz ; Klassisk musik ; Opera ; Pop ; Rock ; Arkiver ; Litteratur
Music history; Current and historical music organizations; Record companies; Composers; Music groups - and soloists; Folk music; Jazz; Classical music; Opera; Pop; Rock; Archives; Literature
Musikundervisning og pædagogik / Music Education and Pedagogy:
Aktuelle og historiske musikorganisationer
Historiske pladeselskaber:
Tekst:
Aktuelle pladeselskaber:
Tekst:
Folkemusik, spillemandsmusik og -viser.
Musikeksempler
Aktuelle og historiske politiske partier / Current and historical political parties / Actuelles et historiques des partis politiques / Los partidos políticos actuales e históricos / Aktuelle und historische politische Parteien
Kap Verde er medlem af Alliancen af Små Østater, De vestafrikanske staters økonomiske fællesskab / the Economic Community Of West African States ECOWAS, FN, Fællesskabet for portugisisktalende lande, Sydatlantens freds- og samarbejdszone / South Atlantic Peace and Cooperation Zone.
Forsvar / militær: SIPRI: Militærudgifter / Military expenditure of Cape Verde.
Værnepligt: WRI: Country report and updates: Cape Verde.
Sociale bevægelser, herunder miljøorganisatione / Social movements, including environmental organizationsr:
Økonomi: Den Internationale Bank for Genopbygning og Udvikling, Verdensbanken /
International Bank for Reconstruction and Development: Country at a Glance, 2011.
- http://go.worldbank.org/YB2ATM3HY0

Naturresserver:
Våbenfabrikker, våbenhandel og våbentransporter / Weapon Factories, arms trade and -transport / Fábricas de armas, comércio de armas e-transporte:
Armed and Aimless: Armed Groups, Guns, and Human Security in the ECOWAS Region. / : Edited by Nicolas Florquin and Eric G. Berman. A Small Arms Survey Publication, May 2005. - 410 s.
- http://www.smallarmssurvey.org/publications/by-type/book-series/armed-and-aimless.html
---
Send kommentar, email eller søg i Fredsakademiet.dk


© The Danish Peace Academy