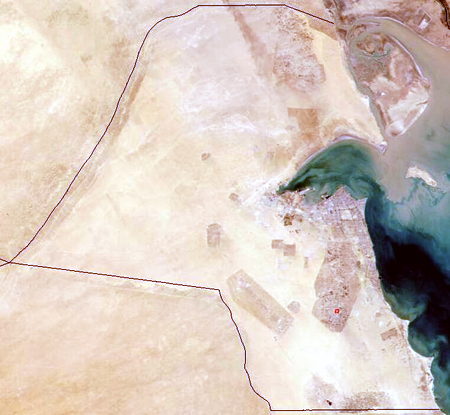 Geografi ; natur ; demografi ; historie ; kultur ; musik ; politik ; forsvar ; fredsbevægelser ; religion ; sociale forhold ; uddannelse ; økonomi.
Geography; nature; demographics; history, culture, music, politics, defense, peace movements, religion, social issues, education, economy.
Géographie, la nature, la démographie, histoire, la culture, la politique, la défense, les mouvements pacifistes, la religion, les questions sociales, l'éducation, économie.
Geografía, naturaleza, demografía, historia, cultura, política, defensa, movimientos por la paz, la religión, las cuestiones sociales, la educación, la economía.
Geographie, Natur, Demographie, Geschichte, Kultur, Politik, Verteidigung, Friedensbewegungen, Religion, Soziales, Bildung, Wirtschaft.
Geografi: Mellemøstligt, arabisk emirat med grænser til Irak og Saudi Arabien.
Natur, klima. Fauna og flora: Fisk. Fugle. Koralrev. Vådområder.
Flora and fauna: Fish. Birds. Coral reefs. Wetlands
Flore et faune: Poissons. Oiseaux. Les récifs coralliens. Les zones humides.
Flora y fauna: Fish. Pájaros. Los arrecifes de coral. Los humedales.
Flora und Fauna: Fisch. Vögeln. Korallenriffe. Feuchtgebiet, Feuchtbiotop.

Birds of Kuwait: A Comprehensive Guide (Pope & Zogaris (Eds), 2012.
- http://www.kufpec.com/m/bok-new/kufpec-birdsofkuwait.pdf

Geologi: Bjerge, vulkaner, jordskælv og ørkenområder:
Geology: Mountains, volcanoes, earthquakes and desert areas
Géologie: Montagnes, volcans, tremblements de terre et les zones désertiques
Geología: Montañas, volcanes, terremotos y zonas desérticas
Geologie: Berge, Vulkane, Erdbeben und Wüstengebiete
Demografi: The International Bank for Reconstruction and Development / The World Bank: Migration and Remittances Factbook 2011.

Indvandring: Egyptere, indere, iranere, pakistanere, palæstinensere, syrere.
Udvandring: Omkring 450.000 palæstinensere blev udvist fra Kuwait i marts 1991 pga PLOs støtte til Saddam Hussein under Iraks inwasion aff Kuwait.
Minoritetsgrupper: Iranere.
Deltagelse i krige / Participation in wars / Participation à des guerres / La participación en las guerras / Beteiligung an Kriegen
Tekst:
TV
Tekst:
Aviser / Newspapers / journaux / Prensa / Tageszeitungen
Tidsskrifter, periodica / Journals, periodicals / Revues spécialisées, périodiques / Revistas, publicaciones periódicas / Zeitschriften, Periodika
Kunst / Art
Film:
Musikhistorie ; Aktuelle og historiske musikorganisationer ; Pladeselskaber ; Komponister ; Musikgrupper - og solister ; Country & Western ; Folkemusik ; Jazz ; Klassisk musik ; Opera ; Pop ; Rock ; Arkiver ; Litteratur
Music history; Current and historical music organizations; Record companies; Composers; Music groups - and soloists; Folk music; Jazz; Classical music; Opera; Pop; Rock; Archives; Literature
Musikundervisning og pædagogik / Music Education and Pedagogy:
Aktuelle og historiske musikorganisationer
Historiske pladeselskaber:
Tekst:
Aktuelle pladeselskaber:
Tekst:
Folkemusik, spillemandsmusik og -viser.
Musikeksempler
Politiske partier: Nej.
Forsvar / militær: SIPRI: Militærudgifter / Military expenditure of Kuwait.
Værnepligt: WRI: Country report and updates: Kuwait.
Formaliseret militært samarbejde med USA / Defense Cooperative Agreements og USCENTCOM, 1991.
Kenneth Katzman: Bahrain: Key Issues for U.S. Policy, 2005
http://www.au.af.mil/au/awc/awcgate/crs/95-1013.pdf
Sociale bevægelser, herunder miljøorganisationer:
Sociale forhold:: Nasra M Shah: Recent labour immigration policies in the oil-rich gulf: How effective are they likely to be?
- ILO Regional Office for Asia and the Pacific, 2008. 40 p.
http://www.ilo.org/asia/whatwedo/publications/lang--en/docName--WCMS_099165/index.htm
Økonomi: Den Internationale Bank for Genopbygning og Udvikling, Verdensbanken /
International Bank for Reconstruction and Development: Country at a Glance, 2011.
- http://go.worldbank.org/YB2ATM3HY0

Naturresourcer og energi: Olie og naturgas.
---
Send kommentar, email eller søg i Fredsakademiet.dk


© The Danish Peace Academy