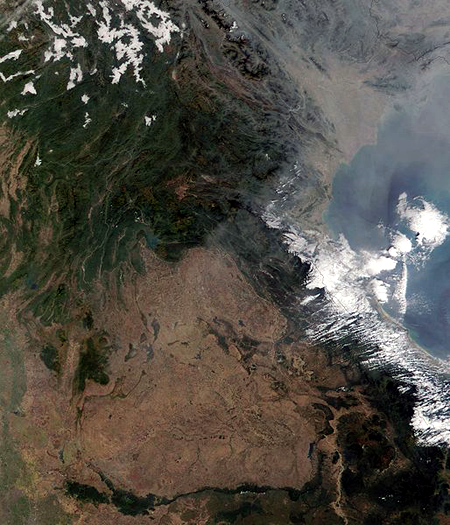 Geografi ; natur ; demografi ; historie ; kultur ; musik ; politik ; forsvar ; fredsbevægelser ; religion ; sociale forhold ; uddannelse ; økonomi.
Geography; nature; demographics; history, culture, music, politics, defense, peace movements, religion, social issues, education, economy.
Géographie, la nature, la démographie, histoire, la culture, la politique, la défense, les mouvements pacifistes, la religion, les questions sociales, l'éducation, économie.
Geografía, naturaleza, demografía, historia, cultura, política, defensa, movimientos por la paz, la religión, las cuestiones sociales, la educación, la economía.
Geographie, Natur, Demographie, Geschichte, Kultur, Politik, Verteidigung, Friedensbewegungen, Religion, Soziales, Bildung, Wirtschaft.
Geografi: Sydøstasiatisk republik med grænser til Cambodia, Kina, Myanmar eller Burma, Thailand og Vietnam.
Geography: Southeast Asian republic with borders to Cambodia, China, Myanmar, or Burma, Thailand and Vietnam.
Demografi: The International Bank for Reconstruction and Development / The World Bank: Migration and Remittances Factbook 2011.

Indvandring: Kinesere.
Minoritetsgrupper: Akha folket.
Historie: Hindustan. Laos var koloniseret af Frankrig. De Oost-Indische Compagnie in Cambodja en Laos; verzameling van bescheiden van 1636 tot 1670 (1917).
http://www.archive.org/details/deoostindischeco00mull
Militærkup 1958, 1959, 1960.
Deltagelse i krige / Participation in wars / Participation à des guerres / La participación en las guerras / Beteiligung an Kriegen
Laos har modtaget bistand via den amerikanske Mutual Defense Assistance Act / den gensidige forsvarsbistandslov under Den kolde krig.
Kultur::
Tekst:
TV
Tekst:
Aviser / Newspapers / journaux / Prensa / Tageszeitungen
Tidsskrifter, periodica / Journals, periodicals / Revues spécialisées, périodiques / Revistas, publicaciones periódicas / Zeitschriften, Periodika
Kunst / Art
Film:
Musikhistorie ; Aktuelle og historiske musikorganisationer ; Pladeselskaber ; Komponister ; Musikgrupper - og solister ; Country & Western ; Folkemusik ; Jazz ; Klassisk musik ; Opera ; Pop ; Rock ; Arkiver ; Litteratur
Music history; Current and historical music organizations; Record companies; Composers; Music groups - and soloists; Folk music; Jazz; Classical music; Opera; Pop; Rock; Archives; Literature
Musikundervisning og pædagogik / Music Education and Pedagogy:
Aktuelle og historiske musikorganisationer
Historiske pladeselskaber:
Tekst:
Aktuelle pladeselskaber:
Tekst:
Folkemusik, spillemandsmusik og -viser.
Musikeksempler
Aktuelle og historiske politiske partier / Current and historical political parties
Laos er medlem af The Association of Southeast Asian Nations (ASEAN), FN.
Forsvar / militær: SIPRI: Militærudgifter / Military expenditure of Laos.
Værnepligt: WRI: Country report and updates: Laos.
Sociale bevægelser, herunder miljøorganisationer:
Sociale forhold: Compilation of National Reports for the Review of the Implementation of the Brussels Programme of Action for the Decade 2001–2010. - New York: The United Nations Office of the High Representative for the Least Developed Countries, Landlocked Developing Countries and the Small Island Developing States, 2010. - 316 s.
Økonomi: Den Internationale Bank for Genopbygning og Udvikling, Verdensbanken /
International Bank for Reconstruction and Development: Country at a Glance, 2011.
- http://go.worldbank.org/YB2ATM3HY0

Fiskeri:
Naturresourcer:
---
Send kommentar, email eller søg i Fredsakademiet.dk