Geografi ; natur ; demografi ; historie ; kultur ; politik ; forsvar ; fredsbevægelser ; religion ; sociale forhold ; uddannelse ; økonomi.
Geography; nature; demographics; history, culture, politics, defense, peace movements, religion, social issues, education, economy.
Géographie, la nature, la démographie, histoire, la culture, la politique, la défense, les mouvements pacifistes, la religion, les questions sociales, l'éducation, économie.
Geografía, naturaleza, demografía, historia, cultura, política, defensa, movimientos por la paz, la religión, las cuestiones sociales, la educación, la economía.
Geographie, Natur, Demographie, Geschichte, Kultur, Politik, Verteidigung, Friedensbewegungen, Religion, Soziales, Bildung, Wirtschaft.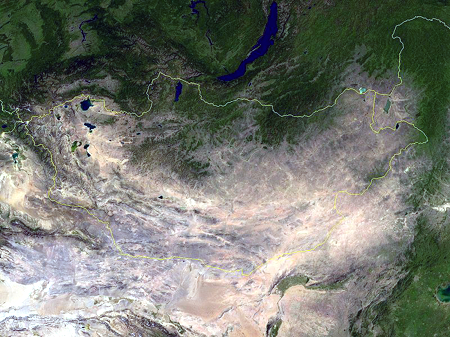 Demografi: The International Bank for Reconstruction and Development / The World Bank: Migration and Remittances Factbook 2011.

United States. Immigration and Naturalization Service: Manifest of passengers arriving in the St. Albans, VT District through Canadian Pacific, and Atlantic Ports, 1895-1954 [microfilm] 19--?]
http://www.archive.org/details/manifestofpassen0026unit
Marusca Perazzi: State of the World's Minorities and Indigenous Peoples 2009 - Mongolia.

Historie: Oldtiden. Helleristninger / petroglyph.
Det mongolske kejserdømme 1206-1366. Det Mongolske imperium 1206-1405.
Mongoliet var besat af Kina 1691-1911 og 1919-1921. Den mongolske folkerepublik 1924-1990.
The Mongolian Names and Terms in the History of the Nation of the Archers by Grigor of Akanc'.
- http://www.archive.org/details/TheMongolianNamesAndTermsInTheHistoryOfTheNationOfTheArchersBy
Carnegie Endowment for International Peace. Division of International Law: Outer Mongolia, treaties and agreements 1921.
- http://www.archive.org/details/outermongoliatr00carnuoft
Deltagelse i krige
Kina 1205-1209
Tibet 1207
Sibirien 1207
Persien 1218–1220
Georgien 1220-1223
Kaukasus: Aserbajdsjan, Georgien, Rusland 1220-1223 - Fragments de geographes et d'historiens Arabes et Persans inedit, relatifs aux anciens peuples du Caucase et de la Russie meridionale.
- http://archive.org/details/FragmentsDeGeographesEtDhistoriensArabesEtPersansIneditRelatifsAux
'This study by the noted philologist Charles-Francois Defremery 1822-1888 was serialized in Journal Asiatique, 4th series Paris, 1849-1851, in volumes 13, 14, 16, and 17. It includes French translations of Arabic and Persian historical works and geographies describing the peoples, tribes, and states of the Caucasus and south Russia. Contents include extracts from: Abu al-Bekri on the Pechenegs, Khazars, Borthas, Bulgars of the Volga and the Danube; from Ibn al-Athir and Ibn Khaldun describing conflicts involving the Armenians, Georgians, and other peoples of the Caucasus during the Turco-Mongol invasions of the Saljuqs, Khwarazmians, Mongols, Qipchaqs and others 11-13th centuries; extracts from the travels of Ibn Battuta; from Khondemir and Mirkhond about the Qipchaqs and Shirvanshahs.'
Storbulgarien eller Volga Bulgarien 1223–1236
Burma 1277
Korea 1231–1259
Kina 1232
Rus 1237–1242
Italien 1241
Polen 1241
Ungarn 1241
Kroatien 1241–1242
Anatolien, Tyrkiet 1241-1244
Bulgarien 1242
Serbien 1242
Persien 1251-1259
Mesopotamien, Irak 1251-1259
Syrien 1251-1260
Vietnam 1257
Litauen 1258-1259
Polen 1258-1259
Borgerkrig 1260-1264
Bulgarien 1264-1265
Syrien 1271
Bulgarien 1274
Japan 1274
Litauen 1275,
Litauen 1277
Burma 1277
Kina 1279
Japan 1281
Syrien 1281
Burma 1283
Vietnam 1284
Ungarn 1284-1285
Bulgarien 1285
Vietnam 1287
Burma 1287
Polen 1287-1288
Java, Indonesien 1293
Delhi Sultanatet, Indien 1297-1308
Syrien 1299
Indien 1222-1327
Burma 1300
Syrien 1300
Syrien 1303
Gilan, Iran 1307
Syrien 1312
Kina 1356-1368
Kina, Ming dynastiets erobring af Yunnan 1381-1382
Borgerkrig 1400-1454
Deccan, Indien 1629-1635
Afghanistan 1637
Rusland 1641-1652
Deccan, 1666
Deccan, 1670-1672
Rusland 1672
Kina 1755-1760
Kina 1918
1920-1921, Interventionskrigen mod Sovijetunionen, hvidgardister i Mongoliet
Anden verdenskrig, 1938-1945, herunder sovjetisk-japanske grænsekrige 1938-1939 og
Sovjetunionens invasion af Manchuriet 1945
Japan 1945
Kina 1947-1948

Henthorn, William E.: Korea: The Mongol Invasions.
- Leiden : E.J. Brill, 1963. - 252 s.
- http://archive.org/details/koreamongolinvas00hent
Yamada, Nakaba: Ghenko, the Mongol invasion of Japan.
- London, Smith, Elder, 1916. - 366 s. - http://archive.org/details/ghenkomongolinva00yamarich
Kultur:: K. Grønbech: Sprog og skrift i Mongoliet. Foreløbig beretning om det sproglige arbejde paa Det Kgl. Danske Geografiske Selskabs Centralasiatiske Ekspedition 1938-39. I: Geografisk Tidsskrift, bind 43, 1940.
- http://img.kb.dk/tidsskriftdk/pdf/gto/gto_0043-PDF/gto_0043_69870.pdf

Biblioteksvæsen. Bogvæsen:
Tekst:
Aviser / Newspapers / journaux / Prensa / Tageszeitungen
Tidsskrifter, periodica / Journals, periodicals / Revues spécialisées, périodiques / Revistas, publicaciones periódicas / Zeitschriften, Periodika
Kunst / Art
Litteratur:
Musik:
Teater:
Aktuelle og historiske politiske partier / Current and historical political parties
Civil vilje-De grønne / Irgenii Zorig-Nogoon Nam 2012-.
Det mongolske demokratiske Nationalparti
Det mongolske revolutionære Folkeparti
Det nye mongolske revolutionære Folkeparti / Mongol Ardiin Khuvsgalt Nam
Republikanerne / Bügd Nairamdakh Nam
Mongoliet er medlem af FN.
Tekst.
Forsvar / militær: SIPRI: Militærudgifter / Military expenditure of Mongolia.
Værnepligt: WRI: Country report and updates: Mongolia.
Sociale bevægelser, herunder miljøorganisationer:
Universiteter: Institute for Strategic Studies, Ulan Bator.
Økonomi: Den Internationale Bank for Genopbygning og Udvikling, Verdensbanken /
International Bank for Reconstruction and Development: Country at a Glance, 2011.
- http://go.worldbank.org/YB2ATM3HY0
Økonomiske kriser:
Naturresourcer:
Erhverv, handel og industri: Atomkraftværker.
---
Send kommentar, email eller søg i Fredsakademiet.dk