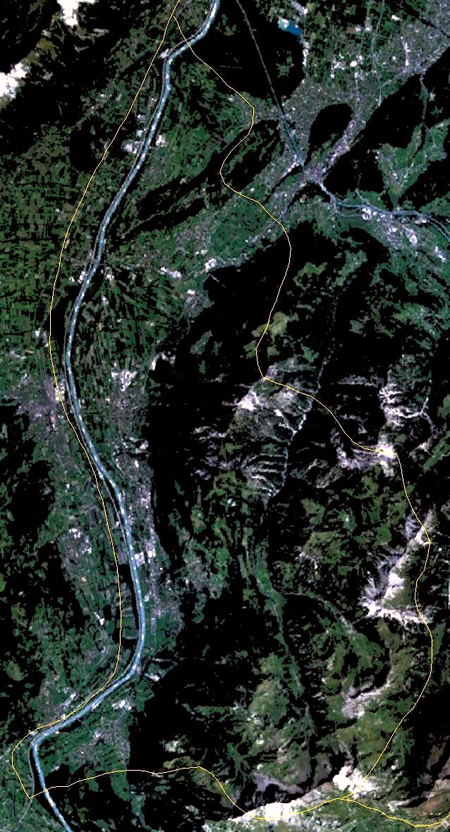 Geografi ; natur ; demografi ; historie ; kultur ; politik ; forsvar ; fredsbevægelser ; religion ; sociale forhold ; uddannelse ; økonomi.
Geography; nature; demographics; history, culture, politics, defense, peace movements, religion, social issues, education, economy.
Géographie, la nature, la démographie, histoire, la culture, la politique, la défense, les mouvements pacifistes, la religion, les questions sociales, l'éducation, économie.
Geografía, naturaleza, demografía, historia, cultura, política, defensa, movimientos por la paz, la religión, las cuestiones sociales, la educación, la economía.
Geographie, Natur, Demographie, Geschichte, Kultur, Politik, Verteidigung, Friedensbewegungen, Religion, Soziales, Bildung, Wirtschaft.
Natur, klima. Fauna og flora: Fisk. Fugle. Koralrev. Vådområder.
Flora and fauna: Fish. Birds. Coral reefs. Wetlands
Flore et faune: Poissons. Oiseaux. Les récifs coralliens. Les zones humides.
Flora y fauna: Fish. Pájaros. Los arrecifes de coral. Los humedales.
Flora und Fauna: Fisch. Vögeln. Korallenriffe. Feuchtgebiet, Feuchtbiotop.

Geologi: Bjerge, vulkaner, jordskælv og ørkenområder:
Geology: Mountains, volcanoes, earthquakes and desert areas
Géologie: Montagnes, volcans, tremblements de terre et les zones désertiques
Geología: Montañas, volcanes, terremotos y zonas desérticas
Geologie: Berge, Vulkane, Erdbeben und Wüstengebiete
Demografi: The International Bank for Reconstruction and Development / The World Bank: Migration and Remittances Factbook 2011.

Indvandring
Minoritetsgrupper
Historie: Oldtiden. Middelalderen. Geschichte des fürstlichen hauses Liectenstein (1868).
- http://www.archive.org/details/geschichtedesfr01falkgoog
Deltagelse i krige / Participation in wars / Participation à des guerres / La participación en las guerras / Beteiligung an Kriegen
Kultur: Compendium
- http://www.culturalpolicies.net/web/compendium.php og
- http://www.culturalpolicies.net/web/profiles-download.php?pcid=1010
Tekst:
TV
The German Speaking Countries of Europe: A Selective Bibliography.
Library of Congress, Washington, D.C., 1989.
- https://archive.org/details/ERIC_ED315374
'This bibliography was compiled to provide researchers and students with a current guide to sources on the German-speaking countries of Europe: Austria, the Federal Republic of Germany, the German Democratic Republic, Liechtenstein, and Switzerland. The following subject areas are included under each country: (1) bibliographies and reference works; (2) description and travel; (3) economy; (4) education; (5) history; (6) intellectual and cultural life; (7) literature; (8) military policy; (9) politics and government; (10) religion; and (11) society. The bibliography emphasizes publications from the 1980s and relies on 1970s publications only when no more recent title on the same subject is available. It also focuses on the broad nature of the material's appeal within its subject area, and its availability to the reading public. All items cited can be found in the collections of the Library of Congress. Preference has been given to English-language sources. Special attention has been given to the interaction between these countries and the United States. The sources selected attempt to highlight the uniqueness of the relationsihp of each country with the United States. A total of 1,485 items are listed, with full bibliographic data.'
Aviser / Newspapers / journaux / Prensa / Tageszeitungen
Tidsskrifter, periodica / Journals, periodicals / Revues spécialisées, périodiques / Revistas, publicaciones periódicas / Zeitschriften, Periodika
Kunst / Art
Film:
Musikhistorie ; Aktuelle og historiske musikorganisationer ; Pladeselskaber ; Komponister ; Musikgrupper - og solister ; Country & Western ; Folkemusik ; Jazz ; Klassisk musik ; Opera ; Pop ; Rock ; Arkiver ; Litteratur
Music history; Current and historical music organizations; Record companies; Composers; Music groups - and soloists; Country & Western; Folk music; Jazz; Classical music; Opera; Pop; Rock; Archives; Literature
Musikundervisning og pædagogik / Music Education and Pedagogy:
Aktuelle og historiske musikorganisationer
Historiske pladeselskaber:
Tekst:
Aktuelle pladeselskaber:
Tekst:
Folkemusik, spillemandsmusik og -viser.
Musikeksempler
Aktuelle og historiske politiske partier / Current and historical political parties
Liechtenstein er medlem af ...
Forsvar / militær: SIPRI: Militærudgifter / Military expenditure of Liechtenstein.
Værnepligt: Nej. Intet militær siden 1921. WRI: Country report and updates: Liechtenstein .
Sociale bevægelser, herunder miljøorganisationer:
Økonomi: Den Internationale Bank for Genopbygning og Udvikling, Verdensbanken /
International Bank for Reconstruction and Development: Country at a Glance, 2011.
- http://go.worldbank.org/YB2ATM3HY0
Landet beskrives aktuelt af den amerikanske kongres forskningstjeneste som værende et skattely.
/ The country is currently described by the U.S. Congress Research Service as a tax haven.
/ Le pays est actuellement décrit par le Service de recherche du Congrès américain comme un paradis fiscal.
/ El país está descrito por los EE.UU. Servicio de Investigación del Congreso como un paraíso fiscal.
/ Das Land wird derzeit von der US-Kongress Forschungsdienst als Steueroase beschrieben.

Landbrug: FAO Country Profiles. Ingen oplysninger.
Naturresourcer:
Våbenfabrikker, våbenhandel og våbentransporter / Weapon Factories, arms trade and -transport:
---
Send kommentar, email eller søg i Fredsakademiet.dk