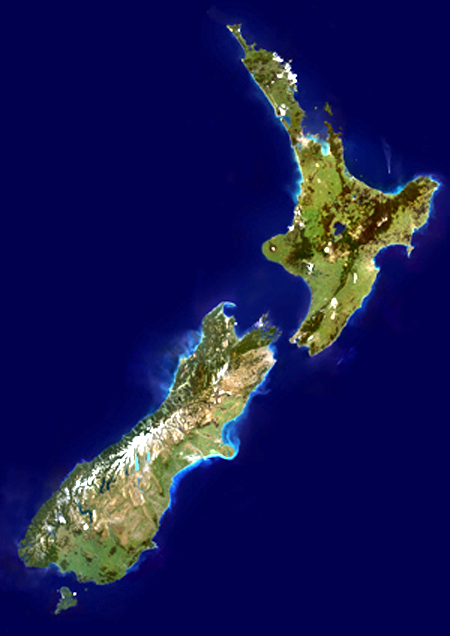 Geografi ; natur ; demografi ; historie ; krige ; kultur ; musik ; politik ; forsvar ; fredsbevægelser ; religion ; sociale forhold ; uddannelse ; økonomi.
Geography; nature; demographics; history, culture, music, politics, defense, peace movements, religion, social issues, education, economy.
Géographie, la nature, la démographie, histoire, la culture, la politique, la défense, les mouvements pacifistes, la religion, les questions sociales, l'éducation, économie.
Geografía, naturaleza, demografía, historia, cultura, política, defensa, movimientos por la paz, la religión, las cuestiones sociales, la educación, la economía.
Geographie, Natur, Demographie, Geschichte, Kultur, Politik, Verteidigung, Friedensbewegungen, Religion, Soziales, Bildung, Wirtschaft.
Geografi og geologi: New Zealand er en østat og republik i Oceanien, Stillehavet. Niue. Tokelau. Naboer: Australien og Antarktis. / Geography and geology: New Zealand is an Island state and Republic in Oceania, in the Pacific. Niue. Tokelau. Neighbors: Australia and Antarctica
Tasmantis eller New Zealand kontinentet Zealandia. Nutidens New Zealand synes ikke at være et kontinent, men blot en gruppe af øer i det sydlige Stillehav. Men meget af New Zealands område findes under de kystnære farvande. Dette er Zealandia - New Zealand kontinent, et stort fragment af den tidligere super-kontinent Gondwana.
/ Tasmantis or the New Zealand continent of Zealandia.Present day New Zealand does not appear to be a continent, but simply a group of islands in the South Pacific Ocean. However, much of New Zealand's area exists beneath its coastal waters. This is Zealandia - the New Zealand continent, a large fragment of the former super-continent of Gondwana.
New Zealand's Continental Shelf and UNCLOS Article 76. / : Ray Wood et al. Institute of Geological and Nuclear Sciences series 56; NIWA technical report 123. Wellington, New Zealand: Institute of Geological and Nuclear Sciences Limited; National Institute of Water and Atmospheric Research. 2003. - 8 s.
Natur, klima. Fauna og flora: Fisk. Fugle. Koralrev. Vådområder.
Flora and fauna: Fish. Birds. Coral reefs. Wetlands
Flore et faune: Poissons. Oiseaux. Les récifs coralliens. Les zones humides.
Flora y fauna: Fish. Pájaros. Los arrecifes de coral. Los humedales.
Flora und Fauna: Fisch. Vögeln. Korallenriffe. Feuchtgebiet, Feuchtbiotop.

Forskning: Landcare Research 1992-.
Handbook of Australian, New Zealand and Antarctic Birds (HANZAB) I-VII.
- http://www.birdsaustralia.com.au/
Fauna of New Zealand 1982-. [Online]
Flora of New Zealand 1986-. [Delvist online]
Lord Howe Island. / : Jakob Damgaard. Dansk Naturhistorisk Forenings Årsskrift nr. 19 og 20. - 2008/2009 og 2009/2010

Tempererede regnskove: Skovene ved vestkysten af Sydøen på New Zealand.

Geologi: Bjerge, vulkaner, jordskælv og ørkenområder:
Geology: Mountains, volcanoes, earthquakes and desert areas
Géologie: Montagnes, volcans, tremblements de terre et les zones désertiques
Geología: Montañas, volcanes, terremotos y zonas desérticas
Geologie: Berge, Vulkane, Erdbeben und Wüstengebiete
Demografi: The International Bank for Reconstruction and Development / The World Bank: Migration and Remittances Factbook 2011. Dictionary of New Zealand Biography.
- http://www.teara.govt.nz/en/biographies

Indvandring: Argentinere, Britter, bruneiere, danskere, franskmænd, finner, hollændere, indere - herunder tvangsudviste indiske emigranter fra Uganda 1972 ff, iranere, israelere, japanere, kinesere, maltesere nordmænd, pakistanere, srilankanere, svenskere, tonganere og vietnamesere.
Minoritetsgrupper

Environmental Change and Forced Migration Scenarios: Specific Targeted Project Tuvallu and New Zealland, 2009. - 32 s.
Links With The Past - Scandinavians in New Zealand.
http://www.archive.org/details/LinksWithThePast-ScandinaviansInNewZealand
Historie: New Zealand var koloniseret af Storbritannien.
Operation Satanique - bombningen af Greenpeace-skibet Rainbow Warrior, 1985.
Deltagelse i krige / Participation in wars / Participation à des guerres / La participación en las guerras / Beteiligung an Kriegen
Vietnam War Bibliography: Australia and New Zealand
- http://www.clemson.edu/caah/history/FacultyPages/EdMoise/internat.html#australia
Holland, Henry Edmond: Armageddon or Calvary : the conscientious objectors of New Zealand and "the process of their conversion" . - Brooklyn : H.E. Holland, 1919. - 183 pp.
- http://www.archive.org/details/armageddonorcalv00holliala
An Account of Samoan History up to 1918: The Native Department under New Zealand Administration.
- http://www.nzetc.org/tm/scholarly/tei-TuvAcco-t1-body1-d50-d2.html
The Samoa (N.Z.) Expeditionary Force 1914–1915.
- http://www.nzetc.org/tm/scholarly/tei-WH1-Samo.html
Tekst:
TV
Tekst:
Aviser / Newspapers / journaux / Prensa / Tageszeitungen
Tidsskrifter, periodica / Journals, periodicals / Revues spécialisées, périodiques / Revistas, publicaciones periódicas / Zeitschriften, Periodika
Kunst / Art
Film:
Musikhistorie ; Aktuelle og historiske musikorganisationer ; Pladeselskaber ; Komponister ; Musikgrupper - og solister ; Country & Western ; Folkemusik ; Jazz ; Klassisk musik ; Opera ; Pop ; Rock ; Arkiver ; Litteratur
Music history; Current and historical music organizations; Record companies; Composers; Music groups - and soloists; Country & Western; Folk music; Jazz; Classical music; Opera; Pop; Rock; Archives; Literature
Musikundervisning og pædagogik / Music Education and Pedagogy:
Aktuelle og historiske musikorganisationer
Historiske pladeselskaber:
Tekst:
Aktuelle pladeselskaber:
Tekst:
Folkemusik, spillemandsmusik og -viser.
Musikeksempler
Politik: Nuclear Testing: New Zealand and France in the International Court of Justice. / : Don MacKay. Fordham International Law Journal, Volume 19, Issue 5 1995 Article 3.
New Zealand erklæres for en atomvåbenfri zone med the New Zealand Nuclear Free Zone, Disarmament, and Arms Control Act, 1987.
- http://www.legislation.govt.nz/act/public/1987/0086/latest/DLM115116.html
Aktuelle og historiske politiske partier / Current and historical political parties: New Zealand Parliament: MPs, parties and electorates: Parliamentary parties
- http://www.parliament.nz/en-NZ/MPP/Parties/
ACT New Zealand
Arbejderpartiet / Labour Party
Green Party of Aotearoa/NZ
Mana Party
Maori Party
Menneskerettighedspartiet / the Human Rights Party
National Party
New Zealand First
New Zealands Piratparti / Pirate Party of New Zealand
United Future
New Zealand var sammen med Australien medlem af ANZUS og SEATO under Den kolde krig og er medlem af Antarktis traktatsystemet / Antarctic Treaty System, the Association of Southeast Asian Nations (ASEAN), FN, det internationale energiagentur, the Pacific Islands Forum.
Regering: Westminster regerings systemet.
Forsvar / militær: SIPRI: Militærudgifter / Military expenditure of New Zealand.
Værnepligt: WRI: Country report and updates: New Zealand.
Efterretningstjenester: Government Communications Security Bureau, herunder GCSB Waihopai, Security Intelligence Service.
Fredsbevægelser:

Abolition 2000
Anti-Bases Campaign
Anti-Conscription Campaign
Aotearoa Lawyers for Peace
Aotearoa New Zealand Cluster Munition Coalition
Aotearoa New Zealand Peace and Conflict Studies Centre Trust / Te Whare O Rongo - The Peace Foundation was established in Auckland in 1975 - http://www.peacetrust.org.nz/
ANZAC ploughshares
Auckland Harbour Peace Squadron - 1984?
Campaign Against Foreign Control of Aotearoa
Campaign Against Land Mines
Campaign for Nuclear Disarmament (NZ)
Caritas Aotearoa New Zealand, Wellington
Corso
Disarmament and Security Centre
Engineers for Social Responsibility
Global Peace and Justice Auckland
Greenpeace Aotearoa New Zealand
JustPeace Campaign
National Consultative Committee on Disarmament
Network Opposed to Weapons and Related Production
New Zealand Esperanto Association
New Zealand Nuclear-Free Peacemaking Association
Parliamentarians for Nuclear Non-proliferation and Disarmament
Peace Action Wellington
Peace Council of Aotearoa/New Zealand
The Peace Foundation
Peace Movement Aotearoa
Wellington Peace & Environment Centre
Women's International League for Peace and Freedom
Women's Peace Network
World Conference on Religion and Peace
Sociale bevægelser, herunder miljøorganisationer / Social movements, including environmental organizations:
New Zealand Burma Support Group
The Anglican Pacifist Fellowship Aotearoa New Zealand
Christian Pacifist Society of NZ
Christadelphians / Kristadelfianere.

Militærnægtere under første og anden verdenskrig.
Pax Christi Aotearoa/NZ
Quaker Peace and Service Aotearoa/New Zealand

The illustrated history of Methodism. Australia: 1812-1855. New South Wales and Polynesia: 1856 to 1902. With special chapters on the discovery and settlement of Australia, the missions to the South Sea Islands, New Zealand and the aborigines, and a review of the movement leading up to Methodist union. Compiled from official records and other sources (1904).
- http://www.archive.org/details/illustratedhisto00colw
Universiteter:

Aotearoa New Zealand Peace and Conflict Studies Centre
University of Auckland, Centre for Peace Studies
University of Otago, Dunedin, National Centre for Peace and Conflict Studies 2005-. - http://www.otago.ac.nz/ncpacs/
Økonomi: Den Internationale Bank for Genopbygning og Udvikling, Verdensbanken /
International Bank for Reconstruction and Development: Country at a Glance, 2011.
- http://go.worldbank.org/YB2ATM3HY0

Naturresserver: Aluminium.
Erhverv, handel og industri: Atomkraftværker.
Våbenfabrikker, våbenhandel og våbentransporter / Weapon Factories, arms trade and -transport:
---
Send kommentar, email eller søg i Fredsakademiet.dk