Geografi ; natur ; demografi ; historie ; kultur ; politik ; forsvar ; fredsbevægelser ; religion ; sociale forhold ; uddannelse ; økonomi.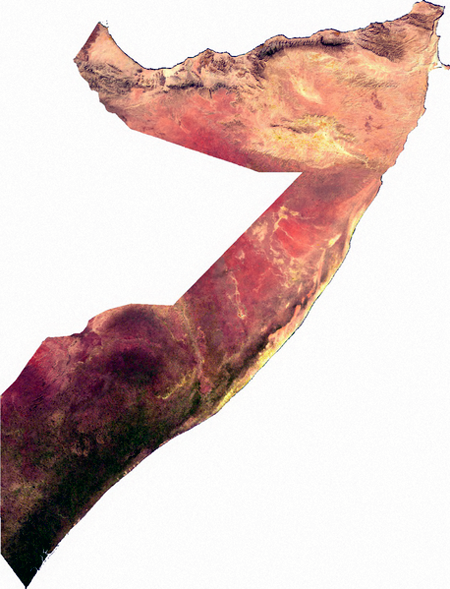 Geography; nature; demographics; history, culture, politics, defense, peace movements, religion, social issues, education, economy.
Géographie, la nature, la démographie, histoire, la culture, la politique, la défense, les mouvements pacifistes, la religion, les questions sociales, l'éducation, économie.
Geografía, naturaleza, demografía, historia, cultura, política, defensa, movimientos por la paz, la religión, las cuestiones sociales, la educación, la economía.
Geographie, Natur, Demographie, Geschichte, Kultur, Politik, Verteidigung, Friedensbewegungen, Religion, Soziales, Bildung, Wirtschaft.
Geografi: Afrikansk republik beliggende på Det afrikanske horn med grænser til Djibouti, Etiopien og Kenya og med kystlinjer til Adenbugten og Det indiske ocean. Geografihistoriske frem-stillinger: Gustav Adolf Haggenmacher: G. A. Haggenmacher's Reise Im Somali-lande, 1874 (1876).
- http://archive.org/details/gahaggenmachers00hagggoog
Natur: Koral rev. World Atlas of Coral Reefs / Mark Spalding, Corinna Ravilious, Edmund Peter Green. University of California Press, 2001 - 432 s.
- http://archive.org/details/worldatlasofcora01spal
Through unknown African countries; the first expedition from Somaliland to Lake Lamu (1897).
- http://archive.org/details/throughunknowna00smit
'Appendices: A. Report on a collection of fishes made by Dr. A. Donaldson Smith during his expedition to Lake Rudolf. By Dr. Albert Günther.--B. Order Araneæ. By Eugène Simon.--C. Solifugæ, Scorpiones, Chilopoda, and Diplopoda. By R. I. Pocock.--D. List of Lepidoptera Heterocera collected by Dr. A. Donaldson Smith. By W. J. Holland.--E. Note on Dr. Donaldson Smith's geological collection. By. J. W. Gregory.--F. On the fossil Cephalopoda from Somaliland collected by Dr. Donaldson Smith. By G. C. Crick.--G. Catalogue of ethnographical objects from Somaliland and the Galla country collected by Dr. A. Donaldson Smith, in Museum of science and art, University of Pennsylvania. By Stewart Culin.--H. Lists of a few words spoken by the Konso, Dume, and Arbore (Amar) tribes.--I. Coleoptera. By Dr. Karl Jordan.--J. Emperor Menelek's letter. (French translation)'. World Database on Protected Areas: Beskyttede områder og national-parker.
Demografi: The International Bank for Reconstruction and Development / The World Bank: Migration and Remittances Factbook 2011. Hungersnød 2011.
Food Price Watch. Poverty reduction and equity group : poverty reduction and economic management network, the world bank, february 2011.
Al Jazeera : Somalia famine has killed '29,000 children' : Claim by US officials follows declaration of three new famine zones by UN and warning that more areas are vulnerable.
Nielsen, Jørgen Steen: Maden findes, men prisen er dødbringende. I: Information, 08/16/2011.
Nielsen, Jørgen Steen: Lyse tider for fødevarespekulanterne. U-sikkerheden på aktie- og valutamarkedet gør det på ny tillokkende for investorer at spekulere i ris, hvede, sojabønner, majs ... Om det betyder en ny prisboble med rekordpriser, vil verdens fattige få at mærke. I: Information, 08/16/2011.
Indvandring: Ethiopere, indere.
Udvandring: Australien, Canada, Danmark, De forenede arabiske Emirater, Holland, Norge, Storbritannien, Sverige og USA.
Minoritetsgrupper: Field Research Project on Minorities in Somalia. / Abdi Abby. Oxford House October 2005 - 65 s.
- http://www.oxfordhouse.org.uk/download/Minorities_report.PDF
Report on minority groups in Somalia. / Joint British, Danish and Dutch fact-finding mission to Nairobi, Kenya 17 to 24 September, 2001. - 237 s. Online.
Historie: Punt. Hobyo sultanatet. Ajuuraan sultanatet. Dervish staten 1896-1920.
Somalia har været koloniseret af Egypten, Italien 1940-1941og Storbritannien - Somaliland Protectorate - 1894-1960.
Finkelstein, Lawrence S.: Somaliland under Italian administration: a case study in United Nations trusteeship (1955).
- http://archive.org/details/somalilandunderi00fink
'On November 21, 1949, the United Nations General Assembly decided that the former Italian colony of Somaliland, then under military administration by Great Britain, should be placed under the United Nations trusteeship system, with Italy as the Administering Authority, for a ten year period, at which time the territory should become independent. It also provided that the Administering Authority should have the assistance and advice of an Advisory Council composed of representatives of Colombia, Egypt, and the Philippines.'
Deltagelse i krige / Participation in wars / Participation à des guerres / La participación en las guerras / Beteiligung an Kriegen
Storbritannien (18981-1904)
Ethiopien (1900)
Ogadenkrigen mod Etopien (1977-1978)
Den somaliaske borgerkrig (1991-), herunder United Nations Operation in Somalia (UNOSOM), 1993–94
World Bank: Conflict in Somalia: Drivers and Dynamics. January 2005. - 61 s.
- http://siteresources.worldbank.org/INTSOMALIA/Resources/conflictinsomalia.pdf
Recent developments in Somalia : hearing before the Subcommittee on Africa of the Committee on Foreign Affairs, House of Representatives, One Hundred Third Congress, first session, July 29, 1993 (1994).
- http://www.archive.org/details/recentdevelopmens1994unit
U.S. policy in Somalia : hearing before the Committee on Foreign Relations, United States Senate, One Hundred Third Congress, first session, July 29, 1993 (1994).
- http://www.archive.org/details/uspolicyinsomali00unit
Authorizing the use of United States Armed Forces in Somalia : markup before the Subcommittee on International Security, International Organizations, and Human Rights of the Committee on Foreign Affairs, House of Representatives, One Hundred Third Congress, first session on S.J. Res. 45, April 27, 1993 (1995).
- http://www.archive.org/details/authorizinguseof00unit
Withdrawal of U.S. forces from somalia : markup before the Committee on Foreign Affairs, House of Representatives, One Hundred Third Congress, first session, on H. Con Res. 170 ... November 3, 1993 (1994).
- http://www.archive.org/details/withdrawalofusfo00unit
Great Britain. War Office. General Staff: Official history of the operations in Somaliland, 1901-04 I-II (1907) - 371+347 s.
- http://archive.org/details/officialhistory00stafgoog , og
- http://archive.org/details/officialhistory03stafgoog
Kultur::
Tekst:
TV
Tekst:
Aviser / Newspapers / journaux / Prensa / Tageszeitungen
Tidsskrifter, periodica / Journals, periodicals / Revues spécialisées, périodiques / Revistas, publicaciones periódicas / Zeitschriften, Periodika
Kunst / Art
Film:
Musikundervisning og pædagogik:
Musikhistorie:
Aktuelle og historiske musikorganisationer
Historiske pladeselskaber:
Tekst:
Aktuelle pladeselskaber:
Musikgrupper - og solister
Country & Western
Tekst:
Folkemusik, spillemandsmusik og -viser
Musikeksempler
Pop
Politik: African Elections Database : Elections in Somalia.
- http://africanelections.tripod.com/so.html
Aktuelle og historiske politiske partier / Current and historical political parties
Hizbia Digil and Mirifle
Liberal Somali Youth Party
Marehan Union
National United Front
Popular Movement for Democratic Action
Revolutionary Socialist Workers' Party
Somali People's Movement Party
Somali National Solidarity Party
Somali Socialist Party
Somali African National Union
Somali Democratic Movement
Somali Democratic Union
Somali Independent Constitutional Party
Somali National Congress
Somali National League
Somali Revolutionary Socialist Party,
Somali Youth League 1943-.
United Somali Party.
Somalia er medlem af Den arabiske liga, FN.
Efterretningstjenester: Somali National Security Agency, 1970-.
Fredsbevægelser: GREEN LEAF FOR DEMOCRACYGLED - Somalia, Mogadishu
Sociale bevægelser, herunder miljøorganisationer:
Sociale forhold: UN General Assembly, Sixty-sixth session: Children and armed conflict: Report of the Secretary-General. 2012. - 51 s.

Uddannelse: Somali Fund for Education.
Økonomi: Den Internationale Bank for Genopbygning og Udvikling, Verdensbanken /
International Bank for Reconstruction and Development: Country at a Glance, 2011.
- http://go.worldbank.org/YB2ATM3HY0

Naturressourcer:
Våbenfabrikker, våbenhandel og våbentransporter: UN Somalia Eritrea Monitoring Group 2002-.. Import af våben fra Sydafrika og USA.
UN Somalia Eritrea Monitoring Group: Letter dated 27 June 2012 from the members of the Monitoring Group on Somalia and Eritrea addressed to the Chairman of the Security Council Committee pursuant to resolutions 751 (1992) and 1907 (2009) concerning Somalia and Eritrea. 2012. - 198 s.
- http://www.fas.org/man/eprint/semg.pdf
Arms export and transfers from Sub-Saharan Africa to Sub-Saharan Africa. / Study realized by Africa Europe Faith and Justice Network, December 2010. - 11 s.

---
Send kommentar, email eller søg i Fredsakademiet.dk