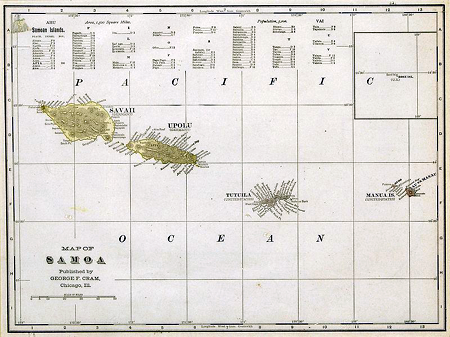 Geografi ; natur ; demografi ; historie ; kultur ; musik ; politik ; forsvar ; fredsbevægelser ; religion ; sociale forhold ; uddannelse ; økonomi.
Geography; nature; demographics; history, culture, music, politics, defense, peace movements, religion, social issues, education, economy.
Géographie, la nature, la démographie, histoire, la culture, la politique, la défense, les mouvements pacifistes, la religion, les questions sociales, l'éducation, économie.
Geografía, naturaleza, demografía, historia, cultura, política, defensa, movimientos por la paz, la religión, las cuestiones sociales, la educación, la economía.
Geographie, Natur, Demographie, Geschichte, Kultur, Politik, Verteidigung, Friedensbewegungen, Religion, Soziales, Bildung, Wirtschaft.
Geografi: Østat og monarki i Polynesien i Stillehavet mellem den amerikanske delstat Hawaii og New Zealand. Nabo til Amerikansk Samoa.
Natur, klima. Fauna og flora: Fisk. Fugle. Koralrev. Vådområder.
Flora and fauna: Fish. Birds. Coral reefs. Wetlands
Flore et faune: Poissons. Oiseaux. Les récifs coralliens. Les zones humides.
Flora y fauna: Fish. Pájaros. Los arrecifes de coral. Los humedales.
Flora und Fauna: Fisch. Vögeln. Korallenriffe. Feuchtgebiet, Feuchtbiotop.

Geologi: Bjerge, vulkaner, jordskælv og ørkenområder:
Geology: Mountains, volcanoes, earthquakes and desert areas
Géologie: Montagnes, volcans, tremblements de terre et les zones désertiques
Geología: Montañas, volcanes, terremotos y zonas desérticas
Geologie: Berge, Vulkane, Erdbeben und Wüstengebiete
Demografi: The International Bank for Reconstruction and Development / The World Bank: Migration and Remittances Factbook 2011.

Macpherson Cluny: Some social and Economic Consequences of Migration : a Curriculum Paper for Samoa. Prepared for UNESCO Social Science Programme, Department of Sociology, University of Auckland, 2000. - 87 s.
Historie: Den første europæer, der opdagede øerne var en hollænder, Jacob Roggeveen, i 1722. Senere kaldte den franske opdagelsesrejsende Louis Antoine de Bougainville Samoa øerne for Navigator Øerne.
Samoa har været koloniseret af Tonga imperiet, Tyskland og USA (Amerikansk Østsamoa). Vestsamoa var New Zealandsk mandat-område under Folkeforbundet 1920-1946 og senere under FN mandatområde frem til 1962.
I juni 2002 sagde New Zealands premierminister Helen Clark formelt undskyldt til Samoa for tre foranstaltninger iværksat af New Zealand administration mellem 1918 og 1929: tilladelsen til skibet Talune, der transporterede passagerer med influenza, til at anløbe Apia, hvilket resulterede i dødsfald af hver femte samoaner; nedskydningen ikkevoldelige demonstranter i december 1929 og bandlysningen af samoanske ledere og fratagelsen af deres titler.
Library of Congress : A List of Books (with References to Periodicals) on Samoa and Guam (1901).
http://www.archive.org/details/alistbookswithr00grifgoog
American Samoa. Naval governor, 1910-1913 (William M. Crose):American Samoa, a general report (1913).
http://www.archive.org/details/cu31924028690976
Codification of the regulations and orders for the government of American Samoa (1917).
http://www.archive.org/details/cu31924017647912
Watson, Robert Mackenzie: History of Samoa (1918).
http://www.archive.org/details/historyofsamoa00watsrich
Hawaii, Ostmikronesien und Samoa; meine zweite Südseereise (1897-1899) zum Studium der Atolle und ihrer Bewohner (1906).
http://www.archive.org/details/hawaiiostmikrone00kram
Ferdinand Wohltmann, Deutsche Kolonialgesellschaft Kolonialwirtschaftliches Komitee: Pflanzung und Siedlung auf Samoa: Erkundungsbericht an das Kolonial ... (1904).
http://www.archive.org/details/pflanzungundsie00komigoog
Deltagelse i krige / Participation in wars / Participation à des guerres / La participación en las guerras / Beteiligung an Kriegen
Første samoanske borgerkrig mod Tyskland (1886-1894)
Storbritannien og USA mod Tyskland (1887)
Anden samoanske borgerkrig Storbritannien og USA mod Tyskland (1898-1889)
Første verdenskrig - New Zealands besættelse (1914)

Stevenson, Robert Louis: A Footnote to History: Eight Years of Trouble in Samoa (1892).
http://www.archive.org/details/afootnotetohist02stevgoog
An Account of Samoan History up to 1918: The Native Department under New Zealand Administration.
http://www.nzetc.org/tm/scholarly/tei-TuvAcco-t1-body1-d50-d2.html
The Samoa (N.Z.) Expeditionary Force 1914–1915.
http://www.nzetc.org/tm/scholarly/tei-WH1-Samo.html
Tekst:
TV
Tekst:
Aviser / Newspapers / journaux / Prensa / Tageszeitungen
Tidsskrifter, periodica / Journals, periodicals / Revues spécialisées, périodiques / Revistas, publicaciones periódicas / Zeitschriften, Periodika
Kunst / Art
Film:
Musikhistorie ; Aktuelle og historiske musikorganisationer ; Pladeselskaber ; Komponister ; Musikgrupper - og solister ; Country & Western ; Folkemusik ; Jazz ; Klassisk musik ; Opera ; Pop ; Rock ; Arkiver ; Litteratur
Music history; Current and historical music organizations; Record companies; Composers; Music groups - and soloists; Country & Western; Folk music; Jazz; Classical music; Opera; Pop; Rock; Archives; Literature
Musikundervisning og pædagogik / Music Education and Pedagogy:
Aktuelle og historiske musikorganisationer
Historiske pladeselskaber:
Tekst:
Aktuelle pladeselskaber:
Tekst:
Folkemusik, spillemandsmusik og -viser.
Musikeksempler
Aktuelle og historiske politiske partier / Current and historical political parties
Samoa er medlem af Alliancen af Små Østater, FN, the Pacific Islands Forum.
Forsvar / militær: SIPRI: Militærudgifter / Military expenditure of Samoa.
Værnepligt: WRI: Country report and updates: Samoa.
Sociale bevægelser, herunder miljøorganisationer:
Økonomi: Den Internationale Bank for Genopbygning og Udvikling, Verdensbanken /
International Bank for Reconstruction and Development: Country at a Glance, 2011.
- http://go.worldbank.org/YB2ATM3HY0
Landet beskrives aktuelt af den amerikanske kongres forskningstjeneste som værende et skattely.
/ The country is currently described by the U.S. Congress Research Service as a tax haven.
/ Le pays est actuellement décrit par le Service de recherche du Congrès américain comme un paradis fiscal.
/ El país está descrito por los EE.UU. Servicio de Investigación del Congreso como un paraíso fiscal.
/ Das Land wird derzeit von der US-Kongress Forschungsdienst als Steueroase beschrieben.

Naturresourcer:
Våbenfabrikker, våbenhandel og våbentransporter / Weapon Factories, arms trade and -transport:
---
Send kommentar, email eller søg i Fredsakademiet.dk