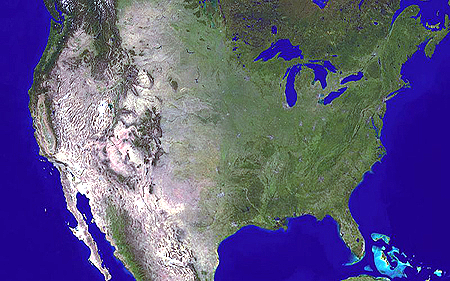 ⚔

☢

⚓

Historiske og aktuelle
amerikanske militære baser i udlandet
Historiske og aktuelle amerikanske militære baser i udlandet samt enkelte vigtige baser i selve USA
Historical and current U.S. military bases abroad and some important bases in the U.S.
Historiques et actuelles des bases militaires américaines à l'étranger et quelques bases importantes aux États-Unis
Históricas y actuales bases militares de Estados Unidos en el extranjero y algunas bases importantes en los EE.UU.
Historische und aktuelle US-Militärbasen im Ausland und einige wichtige Basen in den USA
UK Sites (USA Occupation) - Amerikanske baser i Storbritannien under den kolde krig.
Ain Al-Asad - Irak
Iranske missiler rammer luftbase i Irak : En base i Irak med danske og amerikanske soldater er ramt af missiler. »Irans hævn er begyndt«, skriver det iranske nyhedsbureau Fars. Information 8. januar 2020.
Al Dhafra AB UAE
al-Faw Palace, del af the Victory Base Complex, headquarters of the United States Forces - Iraq, Baghdad
Al Musnana AB OM
Al Udeid AB QA
Ali Al Salem Air Base - Kuwait
Andersen AFB
Ankara AS
Araxos - Grækenland
Aruba - Caribien
Aviano AB
Bangor, nær ved Seattle - Trident atomubåde
Bellows AFS, HI
Bitburg AB
Burgas AP
Büchel - Tyskland
Camp Adder, eller Ali Air Base og Tallil Air Base, Nasiriyah - Irak
Camp Arifjan - Kuwait
Camp Ashraf, Khalis - Irak
Camp Banzai, Kadhimiya eller Camp Justice - Irak
Camp Bucca, Umm Qasr - Irak
Camp Buehring - Kuwait
Camp Carroll - South Korea - Christine Ahn and Gwyn Kirk, "Agent Orange in Korea " (Washington, DC: Foreign Policy In Focus, July 7, 2011)
Camp Cropper, del af the Victory Base Complex, Baghdad, - Irak
Camp Drake - Japan, Koreakrigen - Tessa Morris-Suzuki, "Post-War Warriors: Japanese Combatants in the Korean War," The Asia-Pacific Journal, Vol 10, Issue 31, No. 1, July 30, 2012.
Camp Dreamland, Fallujah, eller Camp Baharia - Irak
Camp Fallujah, Fallujah - Irak
Camp Leatherneck - Afghanistan
Camp Lemonnier - Djibouti
Camp Liberty, del af the Victory Base Complex, Baghdad - Irak
Camp Mirage - De forenede arabiske emirater - Canadisk
Camp Nama, Baghdad - Irak
Camp Rustamiyah, Baghdad, eller Camp Cuervo - Irak
Camp Slayer, del af the Victory Base Complex, Baghdad - Irak
Camp Simba - Kenya
Camp Striker, part of the Victory Base Complex, Baghdad - Irak
Camp Taji, Taji - Irak
Camp Victory, Baghdad - Irak
Camp Virginia - Kuwait
Cheong Ju (Chongju) AB, ROK
Former Clark AB, Philippines
Holding the United States Accountable for Environmental Damages Caused by the U.S. Military in the Philippines: A Plan for the Future Asian-Pacific Law & Policy Journal; Vol. 4, Issue 2 (Summer 2003).
Seeking Fairness and Justice: Toxic Wastes Left Behind at the former US Military Installations in Clark and Subic, Philippines, 2011?
- https://globaldale.files.wordpress.com/2011/11/toxic_wastes_facts-figures-nov-12-2011.pdf
COB Speicher, Tikrit - Irak
COP Shocker, Zurbatiyah - Irak
Comalapa Cooperative Security Location 2000 - El Salvador
- http://sansalvador.usembassy.gov/ambassador/speeches/2009/0202.html
Curaçao - Caribien
Decimomannu AB
Dhahran AB SA
Diego Garcia - Det indiske ocean - Diego Garcia archives shed light on fate of deported Chagos islanders. Foreign Office told its officials in 1970 to describe islanders as 'contract labourers' engaged to work on coconut plantations. / Richard Norton-Taylor. The Guardian, Wednesday 18 April 2012 - http://www.guardian.co.uk/uk/2012/apr/18/archives-diego-garcia?intcmp=239
Se også: Cocos Islands military base. The Sydney Morning Herald - March 28, 2012.
United States military aircraft, including drones undertaking surveillance operations over the South China Sea, could be based on Australia's Cocos and Keeling Islands in the Indian Ocean. As part of enhanced US-Australian military co-operation announced in November by Julia Gillard and the US President, Barack Obama, the islands would replace the US's present Indian Ocean base of Diego Garcia, which the US leases from the British and is due to be mothballed in 2016
Doha IAP QA
Eloy Alfaro Air Base - Ecuador. - U.S. military base contract in Ecuador not to be renewed after 2009.
- www.chinaview.cn
QUITO, March 19 2008 (Xinhua) -- The U.S. military's contract for renting the Manta base in Ecuador will not be renewed after it expires in 2009. Ecuador's constituent assembly voted Wednesday to outlaw the installation of foreign military bases in Ecuador four days after President Rafael Correa announced that he will not allow such bases on Ecuadorian soil as of 2009.
Flugplatz Bitburg eller Air Base Bitburg - Vesttyskland - 1952-.
FOB Abu Ghraib, Baghdad - Irak
FOB Caldwell, Kir Kush - Irak
FOB Carpenter, Salman Pak - Irak
FOB Echo, ad-Diwaniyah - Irak
FOB Falcon, Baghdad - Irak
FOB Grizzly, Al Khalis, eller FOB Spartan, FOB Red Lion, og FOB Barbarian - Irak
FOB Hammer, Besmaya, eller FOB Shakoosh - Irak,
FOB Iskandariyah - Irak
FOB Kalsu, Iskandariya - Irak
FOB Loyalty, Baghdad - Irak
FOB Marez, Mosul - Irak
FOB MacKenzie, Samarra, eller FOB Pacesetter - Irak
FOB Prosperity, as-Salam in Baghdad - Irak
FOB Q-West, Mosu - Irakl
FOB Sykes, Tall'Afar - Irak
Fort Black Jack, Fort Blackjack eller Camp Blackjack - Vesttyskland
Eielson AFB, AK
Einsiedlerhof AS
Elmendorf AFB, AK
Eskan Village SA
Fujairah IAP UAE
Fuji - Japan
Fylingdales - Storbritannien
Galena Airport
Geilenkirchen AB - Tyskland
Ghedi AB
Greenham Common - Storbritannien
Guantánamo Bay Naval Station - Cuba - 1903-.
CRS: Naval Station Guantanamo Bay: History and Legal Issues Regarding Its Lease Agreements . / : Jennifer K. Elsea ; Daniel H. Else, 2015.
Inter-American relations; collection of documents, legislation, descriptions of inter-American organizations, and other material pertaining to inter-American affairs. / Compiled by Barry Sklar and Virginia M. Hagen. - Washington: U.S. Govt. Print. Off., 1972.
Hahn AB
Hellenkion AB
Hickam AFB, HI
Incirlik - Irak
Iraklion AS
Izmir AS
Jeddah AB SA
Joint Army and Air Force Base Lewis-McChord, Tacoma, Washington
Kadena AB, JP
Keflavik NAS - Island
US Army Kettershausen - Vesttyskland - Pershing II Combat Alert Site
Khamis Mushayt AB SA
Khobar Towers SA
Kimhae (Gimhae) AB, ROK
King Khalid Military City SA
Camp Kinser - Okinawa
Kleine Brogel - Belgien
Kommandobunker Börfink - Vesttyskland - 1964-?
Kunsan AB, ROK
Kuwait Naval Base - Kuwait
Kwangju (Gwangju) AB, ROK
Lajes Field, AZR - U.S. Reduces Staffing, Operations at Lajes Field. / : Jim Garamone, American Forces Press Service. Dec. 13, 2012. The United States has had a presence in Lajes since World War II, when Portugal allowed the U.S. and Great Britain to combat the Nazi submarine menace. The field was also a stopover for European-bound aircraft at a time when aircraft range was considerably smaller.
Lindsey AS
Long Binh Post - South Vietnam 1965?-1971
Masirah OM
USAF Menwith Hill National Security Agency Station - Storbritannien
Misawa AB, Japan
Morón Air Base (1958-2007?) - US Air Force Strategic Air Command - Spanien
Mostar AB
Muharraq BH
Narsarsuaq Lufthavn / Bluie West One (BW-1) 1941-1958 Grønland
Okinawa AB- Japan, herunder Kadena Air Base - Operation Red Hat, 1971 - Mitchell, Jon: US Military Defoliants on Okinawa: Agent Orange. I: Asia-Pacific Journal: Japan Focus , 09/12/2011 - http://japanfocus.org/-Jon-Mitchell/3601
Okuma, Japan
Osan AB, ROK
Paya Lebar AB, SG
Prüm Air Station - Tyskland - Radar
Prince Sultan AB SA
Pusan (Busan) AB, ROK
Ramstein AB - Tyskland
Rhein-Main Air Base - Vesttyskland - 1945-2005
Riyadh AB SA
Sachon AB, ROK
San Gottardo Signal Site, Vicenza, Italy
San Vito del Normanni AS
Seeb AB OM
Seitz, Baghdad - Irak
Sembach AB
Sembawang - Singapore
Shaheed Mwaffaq AB JO
Shaikh Isa AB BH
Naval Air Station Sigonella, Catania, Sicilien, 1959-.
Soesterberg AB
Soto Cano Air Base - Honduras
Spangdahlem AB
Stavanger AB
Suwon AB, ROK
Tabuk AB SA
Taegu (Daegu) AB, ROK
Taif AB SA
Taszar AB
Thumrait AB OM
Thule - 1951-.
Torrejón Air Base (1953-1994) - US Air Force Strategic Air Command - Spanien
Tuzla AB
Utapao AB, TH
Vestberlin (1945-1990) - Vesttyskland
Victory Base Complex - Irak
Vieques - Puerto Rico - In May 2003 the Navy withdrew from Vieques, and much of the island was designated a National Wildlife Refuge under the control of the United States Fish and Wildlife Service. Closure of Roosevelt Roads Naval Station followed in 2004. - New Battle on Vieques, Over Navy's Cleanup of Munitions. / : Mireya Navarro. New York Times August 6, 2009.
- http://www.nytimes.com/2009/08/07/science/earth/07vieques.html?_r=2
Site Management Plan Fiscal Year 2008-2009: Former Naval Facilities Vieques, Puerto Rico. / Prepared for Department of the Navy Naval Facilities Engineering Command Atlantic. CH2M HILL. Undated.
- http://www.epa.gov/Region2/vieques/sitemanagementplan.pdf
Wallace AS, PL
Wheelus Air Base (1943-1969) - US Air Force Strategic Air Command - Libyen
Yechon (Yecheon) AB - ROK
Yokota AB - Japan
Zaragoza Air Base (1957-1994) - US Air Force Strategic Air Command - Spain
Zweibrucken AB - Belgien
Se også: Combat Alert Sites ; Cooperative Security Location ; Forward Operating Site ; Global Posture ; Main Operating Base ; USA: historie ; USA: militær ; perklorater forurening.
Camp Evans?: US Army Air Force, USMC, and Royal Canadian Air Force RADAR Units by Command, Theater, or Region 1940 – 1946. - 67 s.
- http://www.campevans.org/_CE/docs/theater-deployment-2009-06-01.pdf
Commission on Review of Overseas Military Facility Structure of the United States: Report to the President and the U.S. Congress.
- Arlington, VA, 2005. - 262 s. - http://www.fas.org/irp/agency/dod/obc.pdf
US Bases in Australia: the social and environmental risks./ : Kim Stewart, Robin Taubenfeld.
Friends of the Earth Australia ; the Independent and Peaceful Australian Network, [2013].
The report "US Bases in Australia: the social and environmental risks" lists the numerous locations that the US military will increasingly use on Australian soil.
---
Send kommentar, email eller søg i Fredsakademiet.dk