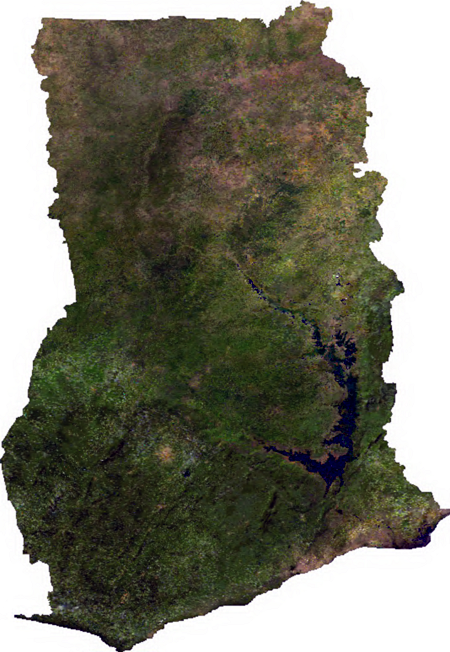 Geografi ; natur ; demografi ; historie ; krige ; kultur ; musik ; politik ; forsvar ; fredsbevægelser ; religion ; sociale forhold ; uddannelse ; økonomi.
Geography; nature; demographics; history, culture, music, politics, defense, peace movements, religion, social issues, education, economy.
Géographie, la nature, la démographie, histoire, la culture, la politique, la défense, les mouvements pacifistes, la religion, les questions sociales, l'éducation, économie.
Geografía, naturaleza, demografía, historia, cultura, política, defensa, movimientos por la paz, la religión, las cuestiones sociales, la educación, la economía.
Geographie, Natur, Demographie, Geschichte, Kultur, Politik, Verteidigung, Friedensbewegungen, Religion, Soziales, Bildung, Wirtschaft.
Geografi: Vestafrikansk republik med grænser til Burkina Faso, Elfenbenskysten og Togo og med kystlinje til Atlanterhavet.
Natur, klima. Fauna og flora: Fisk. Fugle. Koralrev. Vådområder.
Flora and fauna: Fish. Birds. Coral reefs. Wetlands
Flore et faune: Poissons. Oiseaux. Les récifs coralliens. Les zones humides.
Flora y fauna: Fish. Pájaros. Los arrecifes de coral. Los humedales.
Flora und Fauna: Fisch. Vögeln. Korallenriffe. Feuchtgebiet, Feuchtbiotop.

Vådområder: Voltafloden.
Geologi: Bjerge, vulkaner, jordskælv og ørkenområder:
Geology: Mountains, volcanoes, earthquakes and desert areas
Géologie: Montagnes, volcans, tremblements de terre et les zones désertiques
Geología: Montañas, volcanes, terremotos y zonas desérticas
Geologie: Berge, Vulkane, Erdbeben und Wüstengebiete
Demografi: The International Bank for Reconstruction and Development / The World Bank: Migration and Remittances Factbook 2011.

Indvandring: Kinesere, libanesere, togolesere.
Udvandring: Belgien, Botswana, Canada, Elfenbenskysten, Gambia, Holland, Sierra Leone, Spanien, Storbritannien, Tyskland og USA.
Minoritetsgrupper: Asantefolket, Anlo-Ewe folket.

Migration from and to Ghana: A Background Paper.
John Anarfi and Stephen Kwankye with Ofuso-Mensah Ababio and Richmond Tiemoko, December 2003.
http://www.migrationdrc.org/publications/working_papers/WP-C4.pdf
Historie: Ashanti Imperiet 1670–1902.. Ghana har under navnet Guldkysten været koloniseret af Danmark 1661-1850, Holland, Portugal, Storbritannien, Sverige og Tyskland.
A selected bibliography on Accra, Ghana, a West African colonial city (1877 to 1960) (1971).
http://www.archive.org/details/selectedbibliogr242bran
A history of the Gold Coast and Ashanti from the earliest times to the commencement of the twentieth century (1915).
http://www.archive.org/details/cu31924088423466
Ordinances of the Gold Coast Colony in Force June, 1898: With an Appendix ... (1898.
http://www.archive.org/details/ordinancesgoldc01grifgoog
Militærkup 1966, 1979, 1981.
Deltagelse i krige / Participation in wars / Participation à des guerres / La participación en las guerras / Beteiligung an Kriegen
Ashanti-Fante krigen (1806-1807)
Ga–Fante stammekrigen mod Holland (1811)
Første Anglo-Ashanti krig (1823-1831)
Anden Anglo-Ashanti krig (1863-1864)
Tredie Anglo-Ashanti krig (1873-1874)
Fjerde Anglo-Ashanti krig (1894-1896)
Oprør (1900)
Borgerkrigen i Sierra Leone (1991-2002)
Somalia (2006)

With Wolseley to Kumasi : a tale of the first Ashanti war (c1907).
http://www.archive.org/details/withwolseleytoku00brerrich
The Ashanti Campaign of 1900 (1901).
http://www.archive.org/details/ashanticampaign00montgoog
By sheer pluck : a tale of the Ashanti War (1884).
http://www.archive.org/details/bysheerpluckata00unkngoog
Narrative of the Ashantee War : with a view of the present state of the colony of Sierra Leone (1831).
http://www.archive.org/details/narrativeofashan00rick
Kultur: The relief of Kumasi. With 16 illustrations and plans and a map (1901)
- http://www.archive.org/details/reliefofkumasiwi00bissiala
Tekst:
TV
Tekst:
Aviser / Newspapers / journaux / Prensa / Tageszeitungen
Tidsskrifter, periodica / Journals, periodicals / Revues spécialisées, périodiques / Revistas, publicaciones periódicas / Zeitschriften, Periodika
Kunst / Art
Film:
Musikhistorie ; Aktuelle og historiske musikorganisationer ; Pladeselskaber ; Komponister ; Musikgrupper - og solister ; Folkemusik ; Jazz ; Klassisk musik ; Opera ; Pop ; Rock ; Arkiver ; Litteratur
Music history; Current and historical music organizations; Record companies; Composers; Music groups - and soloists; Folk music; Jazz; Classical music; Opera; Pop; Rock; Archives; Literature
Musikundervisning og pædagogik / Music Education and Pedagogy:
Aktuelle og historiske musikorganisationer
Historiske pladeselskaber:
Tekst:
Aktuelle pladeselskaber:
Country & Western
Tekst:
Folkemusik, spillemandsmusik og -viser.
Musikeksempler
Aktuelle og historiske politiske partier / Current and historical political parties: The electoral commission of Ghana
- http://www.ec.gov.gh/index.php
Ghana er medlem af De vestafrikanske staters økonomiske fællesskab / the Economic Community Of West African States ECOWAS, FN.
Forsvar / militær: SIPRI: Militærudgifter / Military expenditure of Ghana .
Værnepligt: WRI: Country report and updates: Ghana .
Paramilitære styrker: Armed and Aimless: Armed Groups, Guns, and Human Security in the ECOWAS Region / Edited by Nicolas Florquin and Eric G. Berman. A Small Arms Survey Publication, May 2005. - 410 s.
- http://www.smallarmssurvey.org/publications/by-type/book-series/armed-and-aimless.html
Hope For Justice, Accra
The Women Peace and Security Network Africa (WIPSEN-Africa)
The Young Peace Brigades
World Association for Peace and Development, Accra
Sociale bevægelser, herunder miljøorganisationer
The Commission on the Impact of Drug-Trafficking on Governance, Security and Development in West Africa
Religion: Hinduisme, Islam, Kristendom.
African Centre for Peace Building (AFCOPB)
Salvation Peace Foundation, Accra
Økonomi: Den Internationale Bank for Genopbygning og Udvikling, Verdensbanken /
International Bank for Reconstruction and Development: Country at a Glance, 2011.
- http://go.worldbank.org/YB2ATM3HY0

Landbrug: FAO Country Profiles. Bomuld, kaffe.
Våbenfabrikker, våbenhandel og våbentransporter: Import af våben fra Sydafrika.
Arms export and transfers from Sub-Saharan Africa to Sub-Saharan Africa. / Study realized by Africa Europe Faith and Justice Network, December 2010. - 11 s.

---
Send kommentar, email eller søg i Fredsakademiet.dk