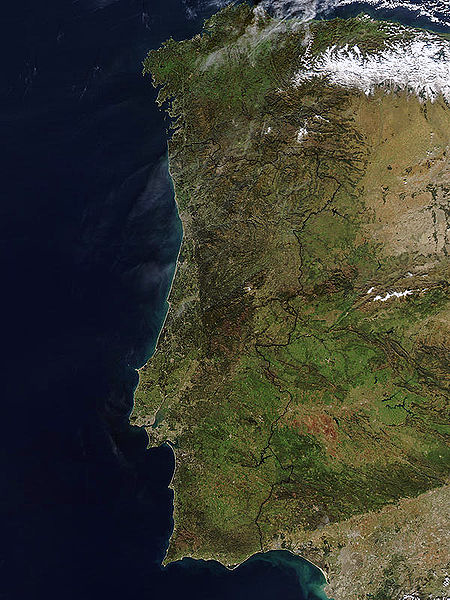 Geografi ; natur ; demografi ; historie ; krige ; kultur ; musik ; politik ; forsvar ; fredsbevægelser ; religion ; sociale forhold ; uddannelse ; økonomi.
Geography; nature; demographics; history, culture, music, politics, defense, peace movements, religion, social issues, education, economy.
Géographie, la nature, la démographie, histoire, la culture, la politique, la défense, les mouvements pacifistes, la religion, les questions sociales, l'éducation, économie.
Geografía, naturaleza, demografía, historia, cultura, política, defensa, movimientos por la paz, la religión, las cuestiones sociales, la educación, la economía.
Geografia; natureza; demografia, história, cultura, política, defesa, movimentos de paz, religião, problemas sociais, educação, economia.
Geographie, Natur, Demographie, Geschichte, Kultur, Politik, Verteidigung, Friedensbewegungen, Religion, Soziales, Bildung, Wirtschaft.
Natur, klima. Fauna og flora: Fisk. Fugle. Koralrev. Vådområder.
Flora and fauna: Fish. Birds. Coral reefs. Wetlands
Flore et faune: Poissons. Oiseaux. Les récifs coralliens. Les zones humides.
Flora y fauna: Fish. Pájaros. Los arrecifes de coral. Los humedales.
Flora und Fauna: Fisch. Vögeln. Korallenriffe. Feuchtgebiet, Feuchtbiotop.

Geologi: Bjerge, vulkaner, jordskælv og ørkenområder:
Geology: Mountains, volcanoes, earthquakes and desert areas
Géologie: Montagnes, volcans, tremblements de terre et les zones désertiques
Geología: Montañas, volcanes, terremotos y zonas desérticas
Geologie: Berge, Vulkane, Erdbeben und Wüstengebiete
Demografi: The International Bank for Reconstruction and Development / The World Bank: Migration and Remittances Factbook 2011.

Indvandring: Angolesere, cogolesere, kinesere, mocambiquere, pakistanere, syrere.
Udvandring: Andorra, Antigua & Barbuda, Argentina, Australien, Haiti, Kap Verde, Luxembourg, Mozambique, São Tomé & Principe, Spanien, Tyskland.
Minoritetsgrupper
Historie: Oldtiden. Helleristninger / petroglyph. Kelterne eller gallerne / Celts, i bronce- og jernalderen. Det galliske imperium (Imperium Galliarum), 260-274. Middelalderen. The history of the Portuguese, during the reign of Emmanuel : containing all their discoveries, from the coast of Africk to the farthest parts of China; their battles by sea and land, their sieges, and other memorable exploits: with a description of those countries, and a particular account of the religion, government, and customs of the natives; including also, their discovery of the Brazils, and their wars with the Moors (1752).
http://www.archive.org/details/historyofportugu01os
og http://www.archive.org/details/historyofportugu02os
Tordesillas traktaten – 22. april 1529.
Fredrich Charles Danvers: The Portuguese In India Being A History Of The Rise And Decline Of Their Eastern Empire (1894).
- http://archive.org/details/portugueseinindi015750mbp
Portuguese Nyassaland; an account of the discovery, native population, agricultural and mineral resources, and present administration of the territory of the Nyassa Company, with a review of the Portuguese rule on the east coast of Africa (1969).
- http://www.archive.org/details/portuguesenyass00edgcgoog
Deltagelse i krige / Participation in wars / Participation à des guerres / La participación en las guerras / Beteiligung an Kriegen
Andet korstog mod Seljuk Sultanatet (1145-1149)
Hundredårskrigen (1337-1453)
Spanien (1476)
Marokko (1488)
Marokko (1502)
Marokko (1505)
Malawi (1505)
Marokko (1506)
Malakaha, Indonesien (1511)
Maldiverne (1519)
Kina (1521)
Kina (1522)
Maldiverne (1525)
Adalkrigen (1529-1943)
Anden portugesisk-ottomanske krig (1538–1557)
Maldiverne(1540)
Etiopien (1541-1543)
Maldiverne (1545)
Maldiverne (1557-1558)
Maldiverne (1573)
Holland, herunder søslaget ved Cape Rachado - Indonesien, (1605-1606)
Malaka (1629)
Maldiverne (1631-1632?)
Holland 1641)
Maldiverne (1660)
Kongeriget Congo (1665)
Den preussiske syvårskrig, Syvårskrigen (1756-1763)
Napoleonskrigene, herunder Spanien (1801)
Den portugisisk borgerkrig (1828-1834)
Spanien, herunder Den første Carlist-krig (1833-1839), (1826-1840)
National Security Archive Publishes Digitized Set of 2,100 Henry Kissinger "Memcons" Recounting the Secret Diplomacy of the Nixon-Ford Era. National Security Archive Electronic Briefing Book No. 192, 2006
- http://www.gwu.edu/~nsarchiv/NSAEBB/NSAEBB193/index.htm
The wars of succession of Portugal and Spain, from 1826 to 1840: with résumé of the political history of Portugal and Spain to the present time (1870).
- http://www.archive.org/details/warsofsuccession01boll
The Portuguese expedition to Abyssinia in 1541-1543 as narrated by Castanhoso (1902).
- http://www.archive.org/details/portugueseexpedi00whitrich
Edital. : Ao desembargo do paco baixou o decreto do theor seguinte: havendo o Imperador dos Francezes invadido os meus estados de Portugal de huma maneira a mais aleivosa, e contra os tratados subsistentes entre as duas coroas, principiando assim sem a menor provocacão as suas hostilidades, e declaracão de guerra contra a minha coroa: convem á dignidade della, e á ordem, que occupo entre as potencias declarar. (1808).
- http://archive.org/details/editalaodesembar00port
Portugal har modtaget bistand via den amerikanske Mutual Defense Assistance Act / den gensidige forsvarsbistandslov under Den kolde krig.
Tekst:
TV
Bibliotheca hispano-americana : A catalogue of Spanish books printed in Mexico, Guatemala, Honduras, the Antilles, Venezuela, Columbia, Ecuador, Peru, Chili, Uruguay, and the Argentine Republic, and of Portuguese books printed in Brazil : followed by a collection of works on the aboriginal languages of America (1870).

Tekst:
Aviser / Newspapers / journaux / Prensa / Tageszeitungen
Tidsskrifter, periodica / Journals, periodicals / Revues spécialisées, périodiques / Revistas, publicaciones periódicas / Zeitschriften, Periodika
Film: Cinemateca Portuguesa - Museu do Cinema (Lisboa)
- www.cinemateca.pt
Musikhistorie ; Aktuelle og historiske musikorganisationer ; Pladeselskaber ; Komponister ; Musikgrupper - og solister ; Country & Western ; Folkemusik ; Jazz ; Klassisk musik ; Opera ; Pop ; Rock ; Arkiver ; Litteratur
Music history; Current and historical music organizations; Record companies; Composers; Music groups - and soloists; Country & Western; Folk music; Jazz; Classical music; Opera; Pop; Rock; Archives; Literature
Musikundervisning og pædagogik / Music Education and Pedagogy:
Aktuelle og historiske musikorganisationer
Historiske pladeselskaber:
Movieplay Portuguesa
- http://www.discogs.com/label/39123-Movieplay-Portuguesa
Movieplay
- http://www.discogs.com/label/109672-Movieplay-3
Movieplay Gold
- http://www.discogs.com/label/37620-Movieplay-Gold
Aktuelle pladeselskaber:
Tekst:
Folkemusik, spillemandsmusik og -viser: Fado.
Musikeksempler
Aktuelle og historiske politiske partier / Current and historical political parties / Actuelles et historiques des partis politiques / Los partidos políticos actuales e históricos / Aktuelle und historische politische Parteien
Politiske partier skal, ifølge forfatningen, godkendes af Tribunal Constitucional.
Acção Social Democrata Independente
Aliança Operário-Camponesa
Det portugesiske arbejderparti / Partido Trabalhista Português, 2009-.
Bloco de Esquerda, 1999
CDS - Partido Popular, 1975-.
Det demokratiske folkeparti
Força de Unidade Popular
Frente Eleitoral Comunista
Frente Socialista Popular
Grupos Dinamizadores da Unidade Popular
Humanistpartiet / Partido Humanista, 1999-.
Liga Comunista Internacionalista
Liga Socialista dos Trabalhadores
Movimento Democrático Português
Movimento Esperança Portugal, 2008-.
Movimento de Esquerda Socialista
Movimento Independente para a Reconstrução Nacional
Movimento Nacional-Sindicalista
Movimento para a Unidade dos Trabalhadores
Ny demokrati / Nova Democracia, 2003-.
Organização Comunista Marxista Leninista Portuguesa
Partido Comunista Português (Marxista Leninista)
Partido Comunista Reconstruído
Partido Democrático do Atlântico, 1979-.
Partido da Democracia Cristã
Partido Ecologista "Os Verdes", 1982-.
Det liberal-demokratiske parti / Partido Liberal Democrata, 2008
Partido Nacional Renovador, 1985-.
Partido Operário de Unidade Socialista, 1979-.
Partido Popular Monárquico, 1975-.
Partido Português das Regiões
Partido Renovador Democrático
Partido da Terra, 1993-.
Partido pelos Animais e pela Natureza, 2011-.
Portugal pro Vida, 2009-.
Portugals kommunistiske arbejderparti / Partido Comunista dos Trabalhadores Portugueses, 1975-.
Portugals kommunistiske parti / Partido Comunista Português, 1974-.
Portugals Piratparti / Partido Pirata Português
Portugals Socialdemokrati / Partido Social Democrata, 1975-.
Portugals socialistiske parti / Partido Socialista, 1975-.
União da Esquerda para a Democracia Socialista

Centro de Estudos do Pensamento Político.: Partidos e Movimentos Portugueses.
- http://www.iscsp.utl.pt/~cepp/xbrowser/indexpar_n.php3
Portugal er medlem af EU, Europarådet, FN, Fællesskabet for portugisisktalende lande, det internationale energiagentur, det internationale havundersøgelsesråd ICES, NATO, OSCE.
Forsvar / militær: SIPRI: Militærudgifter / Military expenditure of Portugal.
Værnepligt: Nej. Ikke siden 2004. WRI: Country report and updates: Portugal.
Sydeuropa har stadig råd til våben : I flere sydeuropæiske lande modsvares de store nedskæringer på sociale ydelser ikke af tilsvarende besparelser på forsvarsbudgetterne. / Mads Frese. Lagt på information.dk 17. januar 2012. Bragt i den trykte udgave 18. januar 2012 på side 8 i 1. sektion.
Sociale bevægelser, herunder miljøorganisationer / Social movements, including environmental organizations: Liberal Social Movement / Movimento Liberal Social, 2005-.
Universiteter: Instituto de Estudos Estratégicos e Internacionais, Lisbon.
Økonomi: Den Internationale Bank for Genopbygning og Udvikling, Verdensbanken /
International Bank for Reconstruction and Development: Country at a Glance, 2011.
- http://go.worldbank.org/YB2ATM3HY0
Økonomiske kriser: Gældskrisen 2010-.
Naturresourcer:
Våbenfabrikker, våbenhandel og våbentransporter / Weapon Factories, arms trade and -transport / Fábricas de armas, comércio de armas e-transporte: Import af store våbensystemer fra: Danmark, USA.
Expal - Maxam.- - http://www.maxam-corp.com/en/expal
Implementation of the U.S. arms embargo (against Portugal and South Africa, and related issues). Hearings, Ninety-third Congress, first session (1973).
- http://www.archive.org/details/implementationof00unit
---
Send kommentar, email eller søg i Fredsakademiet.dk