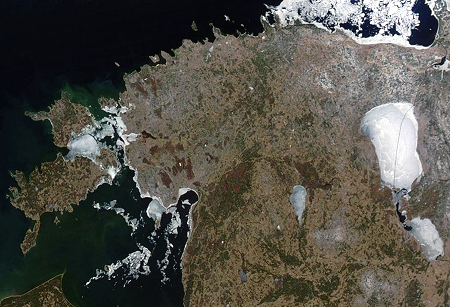 Geografi ; natur ; demografi ; historie ; krige ; kultur ; musik ; politik ; forsvar ; fredsbevægelser ; religion ; sociale forhold ; uddannelse ; økonomi.
Geography; nature; demographics; history, culture, music, politics, defense, peace movements, religion, social issues, education, economy.
Géographie, la nature, la démographie, histoire, la culture, la politique, la défense, les mouvements pacifistes, la religion, les questions sociales, l'éducation, économie.
Geografía, naturaleza, demografía, historia, cultura, política, defensa, movimientos por la paz, la religión, las cuestiones sociales, la educación, la economía.
Geographie, Natur, Demographie, Geschichte, Kultur, Politik, Verteidigung, Friedensbewegungen, Religion, Soziales, Bildung, Wirtschaft.
Natur, klima. Fauna og flora: Fisk. Fugle. Koralrev. Vådområder.
Flora and fauna: Fish. Birds. Coral reefs. Wetlands
Flore et faune: Poissons. Oiseaux. Les récifs coralliens. Les zones humides.
Flora y fauna: Fish. Pájaros. Los arrecifes de coral. Los humedales.
Flora und Fauna: Fisch. Vögeln. Korallenriffe. Feuchtgebiet, Feuchtbiotop.

Geologi: Bjerge, vulkaner, jordskælv og ørkenområder:
Geology: Mountains, volcanoes, earthquakes and desert areas
Géologie: Montagnes, volcans, tremblements de terre et les zones désertiques
Geología: Montañas, volcanes, terremotos y zonas desérticas
Geologie: Berge, Vulkane, Erdbeben und Wüstengebiete
Demografi: The International Bank for Reconstruction and Development / The World Bank: Migration and Remittances Factbook 2011.

Russian emigré recollections: life in Russia and California : oral history transcript / 1979-1983 (c1986)
- http://www.archive.org/details/russianemigre00pierrich
Historie: Oldtiden. Middelalderen. Estland har været koloniseret af Danmark, Sverige, Rusland og var en del af Sovietunionen, først som Den estiske socialistiske sovjetrepublik 1939-1941. Militærkup: 1934. Molotov-Ribbentrop pagten eller Den tysk-sovietiske ikkeangrebspagt 1939.
Grimsted, Patricia Kennedy: Archives and manuscript repositories in the USSR, Estonia, Latvia, Lithuania, and Belorussia (1981).
http://www.archive.org/details/hearingwithrefe00vreegoog
Helge Almquist: Sverge och Ryssland 1595-1611 : tvisten om Estland, förbundet mot Polen, de ryska gränslandens eröfring och den stora dynastiska planen, 1907.
http://www.archive.org/details/svergeochryssla00almqgoog
Deltagelse i krige / Participation in wars / Participation à des guerres / La participación en las guerras / Beteiligung an Kriegen
Danmark (1197)
Danmark, Øsel (1206)
Danmark (1219)
Den store nordiske krig (1701-1720)
Interventionskrigen mod Sovietunionen (1918-1922)
Anden verdenskrig - hvorunder Den estiske socialistiske sovjetrepublik var besat af Tyskland (som en del af Reichskommissariat Ostland eller Reichskommissariat Baltenland 1941-1945).
Kultur: Compendium
- http://www.culturalpolicies.net/web/compendium.php og
- http://www.culturalpolicies.net/web/profiles-download.php?pcid=1010
Hein, Morten: De estiske matricer. Hein Information Tools, 2008. - 3 s.
Tekst:
TV
Tekst:
Aviser / Newspapers / journaux / Prensa / Tageszeitungen
Tidsskrifter, periodica / Journals, periodicals / Revues spécialisées, périodiques / Revistas, publicaciones periódicas / Zeitschriften, Periodika
Kunst / Art
Film: Eesti Filmiarhiiv (Tallinn) 1935 ff
- www.filmi.arhiiv.ee
Musikhistorie ; Aktuelle og historiske musikorganisationer ; Pladeselskaber ; Komponister ; Musikgrupper - og solister ; Folkemusik ; Jazz ; Klassisk musik ; Opera ; Pop ; Rock ; Arkiver ; Litteratur
Music history; Current and historical music organizations; Record companies; Composers; Music groups - and soloists; Folk music; Jazz; Classical music; Opera; Pop; Rock; Archives; Literature
Musikundervisning og pædagogik / Music Education and Pedagogy:
Aktuelle og historiske musikorganisationer
Historiske pladeselskaber:
Tekst:
Aktuelle pladeselskaber:
Country & Western
Tekst:
Folkemusik, spillemandsmusik og -viser.
Musikeksempler
Handbuch der russischen und sowjetischen Oper. / : Sigrid Neef, Hermann Neef.
- DDR Berlin : Henschelverlag Kunst und Gesellschaft, 1985 ; 1988.
Også publiceret af Baerenreiter-Verlag, 1993.

Aktuelle og historiske politiske partier / Current and historical political parties
Estland var medlem af Folkeforbundet og er medlem af EU, Europarådet, det internationale havundersøgelsesråd ICES, FN, NATO, Nordisk Råd (samarbejdsaftale), OSCE.
Forsvar / militær: SIPRI: Militærudgifter / Military expenditure of Estonia.
Værnepligt: WRI: Country report and updates: Estonia.
Sociale bevægelser, herunder miljøorganisationer:
Økonomi: Den Internationale Bank for Genopbygning og Udvikling, Verdensbanken /
International Bank for Reconstruction and Development: Country at a Glance, 2011.
- http://go.worldbank.org/YB2ATM3HY0

Naturresourcer:
---
Send kommentar, email eller søg i Fredsakademiet.dk