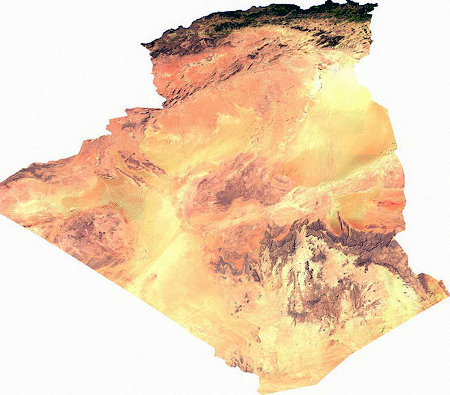 Geografi ; natur ; demografi ; historie ; krige ; kultur ; musik ; politik ; forsvar ; fredsbevægelser ; religion ; sociale forhold ; uddannelse ; økonomi.
Geography; nature; demographics; history, culture, music, politics, defense, peace movements, religion, social issues, education, economy.
Géographie, la nature, la démographie, histoire, la culture, la politique, la défense, les mouvements pacifistes, la religion, les questions sociales, l'éducation, économie.
Geografía, naturaleza, demografía, historia, cultura, política, defensa, movimientos por la paz, la religión, las cuestiones sociales, la educación, la economía
Geographie, Natur, Demographie, Geschichte, Kultur, Politik, Verteidigung, Friedensbewegungen, Religion, Soziales, Bildung, Wirtschaft.
Geografi: Nordafrikansk arabisk, Maghreb republik i Sahelregionen med grænser til Libyen, Mali, Marokko, Mauretanien, Niger og Tunesien og med kystlinje til Middelhavet. Geografihistoriske fremstillinger: Tabula Peutingeriana
- http://www.euratlas.net/cartogra/peutinger/index.html
Demografi: The International Bank for Reconstruction and Development / The World Bank: Migration and Remittances Factbook 2011.

Indvandring: Japanere, franskmænd.
Minoritetsgrupper: Berberne, Tuaregfolket.

Les violences faites aux femmes pendant leur voyage clandestin: Algérie, France, Espagne, Maroc. / Smaïn Laacher. UNHCR. 2010. - 65 s. ; New issues in Refugee Research, Research Paper No. 188.)
Historie: Helleristninger / petroglyph. Hippo Regius. Vandalerne. Algeriet var koloniseret af Romeriget og af Frankrig 1827-1962.
Militærkup: 1961, 1965, 1992.
57 franske atmosfæriske og underjordiske kernevåbenforsøg i Reggane og Hoggar Massif i Algeriet 1957-1966. Efterfølgende flyttes de franske atomvåbenforsøg til fransk Polynesien i Stillehavet.
Radiological conditions at the former French nuclear test sites in Algeria : preliminary assessment and recommendations.
— Vienna : International Atomic Energy Agency, 2005. - 71 s. ; Radiological assessment reports series, ISSN 1020-6566)
- http://www-pub.iaea.org/MTCD/publications/PDF/Pub1215_web_new.pdf
Deltagelse i krige / Participation in wars / Participation à des guerres / La participación en las guerras / Beteiligung an Kriegen
Songhai Imperiet 1591, herunder slaget ved Tondibi
Maliimperiet, slaget ved Jenné 1599
Dansk flådeekspedition (1745)
Dansk flådeekspedition (1770-1771)
Tunesien (1807-1812)
Den Algeriske borgerkrig (1991-2002)

Oberst Emil Madsen: De vigtigste af danske foretagne Rejser og Forskninger i Afrika. Geografisk Tidsskrift, Bind 22 (1913 - 1914).
- http://www.tidsskrift.dk/visning.jsp?markup=&print=no&id=68724
Algiers: being a complete picture of the Barbary states; their government, laws, religion, and natural productions; and containing a sketch of their various revolutions, a description of the domestic manners and customs of the Moors, Arabs, and Turks; an account of the four great capitals of Algiers, Tripoli, Tunis, and Morocco, and a narrative of the various attacks upon Algiers, by the European states; including a faithful detail of the late glorious victory of Lord Exmouth (1817).
- http://www.archive.org/details/algiersbeingcomp00jack
Compendium. Country Profile: Algeria. / : Prepared and updated by Mr. Ammar Kessab & Mr. Makhlouf Boukrouh.
- http://www.artsinafrica.com/uploads/2011/08/Algeria.pdf
Tekst:
TV
Tekst:
Aviser / Newspapers / journaux / Prensa / Tageszeitungen
Tidsskrifter, periodica / Journals, periodicals / Revues spécialisées, périodiques / Revistas, publicaciones periódicas / Zeitschriften, Periodika
Kunst / Art
Film:
Aktuelle og historiske politiske partier / Current and historical political parties
Algeriet er medlem af Den arabiske liga, FN, Forum for gaseksporterende lande / Gas Exporting Countries Forum, OPEC og deltager i det amerikanske udenrigsministrielle, U.S. Africa Command (AFRICOM): Trans Sahara Counter-Terrorism Partnership 2005-., tidligere the Pan Sahel Initiative.
Forsvar / militær: SIPRI: Militærudgifter / Military expenditure of Algeria.
Værnepligt: WRI: Country report and updates: Algeria.
Sociale bevægelser, herunder miljøorganisationer / Social movements, including environmental organizations:
Victimes des essais nucléaires de Reggane, L'Algérie / Algerian Veterans Association of Nuclear Test
Økonomi: Den Internationale Bank for Genopbygning og Udvikling, Verdensbanken /
International Bank for Reconstruction and Development: Country at a Glance, 2011.
- http://go.worldbank.org/YB2ATM3HY0

Naturresourcer: Naturgas ; Uran.
CRS: Europe's Energy Security: Options and Challenges to Natural Gas Supply Diversification. / Michael Ratner et al. 2012. - 32 s.
Våbenfabrikker, våbenhandel og våbentransporter / Weapon Factories, arms trade and -transport / Les fabriques d'armes, le commerce des armes et de transport: Import af våben fra Sydafrika, USA.
Arms export and transfers from Sub-Saharan Africa to Sub-Saharan Africa. / Study realized by Africa Europe Faith and Justice Network, December 2010. - 11 s.
U.S. Arms Exports and Military Assistance in the "Global War on Terror" : 25 Country Profiles. / Project Director: Rachel Stohl, Senior Analyst Contributing Authors: Sarah Chankin-Gould et al. Center for Defense Information at the World Security Institute, 2007. - 149 s. Online.

---
Send kommentar, email eller søg i Fredsakademiet.dk