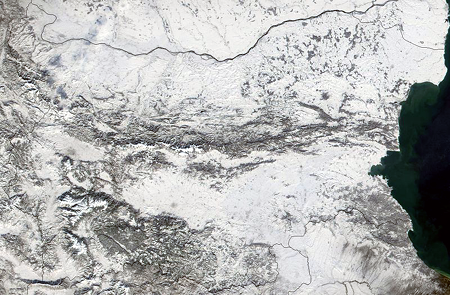 Geografi ; natur ; demografi ; historie ; kultur ; musik ; politik ; forsvar ; fredsbevægelser ; religion ; sociale forhold ; uddannelse ; økonomi.
Geography; nature; demographics; history, culture, music, politics, defense, peace movements, religion, social issues, education, economy.
Géographie, la nature, la démographie, histoire, la culture, la politique, la défense, les mouvements pacifistes, la religion, les questions sociales, l'éducation, économie.
Geografía, naturaleza, demografía, historia, cultura, política, defensa, movimientos por la paz, la religión, las cuestiones sociales, la educación, la economía.
Geographie, Natur, Demographie, Geschichte, Kultur, Politik, Verteidigung, Friedensbewegungen, Religion, Soziales, Bildung, Wirtschaft.
Geografi: Sydøsteuropæisk republik beliggende på Balkan med grænser til Grækenland, Makedonien, Rumænien, Serbien og Tyrkiet og med kystlinje til Sortehavet. Geografihistoriske fremstillinger: Tabula Peutingeriana
- http://www.euratlas.net/cartogra/peutinger/index.html
Natur, klima. Fauna og flora: Fisk. Fugle. Koralrev. Vådområder.
Flora and fauna: Fish. Birds. Coral reefs. Wetlands
Flore et faune: Poissons. Oiseaux. Les récifs coralliens. Les zones humides.
Flora y fauna: Fish. Pájaros. Los arrecifes de coral. Los humedales.
Flora und Fauna: Fisch. Vögeln. Korallenriffe. Feuchtgebiet, Feuchtbiotop.

Vådområder: Dunaufloden. Donaukonventionen, Donaus miljøforum. Den Internationale Kommission for Beskyttelse af Donau. Konventionen om samarbejde om beskyttelse og bæredygtig udnyttelse af Donau. Parisersøretsdeklarationen af 1856. Litteratur: Meddelelse fra EU Kommissionen - Miljøsamarbejde i Donau-Sortehavsregionen, 2001.
Historia naturalis bulgarica, vol 1-15 (1989).
- http://www.archive.org/details/historianaturali01bulg
Geologi: Bjerge, vulkaner, jordskælv og ørkenområder:
Geology: Mountains, volcanoes, earthquakes and desert areas
Géologie: Montagnes, volcans, tremblements de terre et les zones désertiques
Geología: Montañas, volcanes, terremotos y zonas desérticas
Geologie: Berge, Vulkane, Erdbeben und Wüstengebiete
Balkanbjergene.
Demografi: The International Bank for Reconstruction and Development / The World Bank: Migration and Remittances Factbook 2011.

Indvandring: Afghanere, albanere, arabere, armeniere, irakere, iranere, kinesere, russere - herunder Adyghefolket, syrere, tyrkere, ukrainere og vietnamesere.
Udvandring: Argentina, Cypern, Danmark, Grækenland, Italien, Makedonien, Moldovien, Rusland, Spanien, Storbritannien, Tyrkiet, Tyskland og USA.
Minoritetsgrupper: Armenere, jøder, makedonere, romaer, russere, tyrkere, ukrainere.
Historie: Oldtiden. Middelalderen. Katakomber.
Det autonome fyrstedømme Bulgarien 1878-1908.
Østrumelien eller den »autonome provins« Østrumelien / Rumelien / romerlandet eller [tyrkisk] Balkan og Anatolien.
Kongeriget Bulgariens uafhængighedserklæring 1908.

Militærkup: 1923, 1934, 1944.
Deltagelse i krige / Participation in wars / Participation à des guerres / La participación en las guerras / Beteiligung an Kriegen
Den byzantinske erobring af Bulgarien (968-1018)
Mongoliet mod Storbulgarien eller Volga Bulgarien 1223–1236
Mongoliet 1242
Mongoliet 1264-1265
Mongoliet 1274
Mongoliet1285
Det ottomanske rige (1364)
Ungarn (1365)
Det ottomanske rige (1372)
Serbien (1865)
Den russisk-tyrkisk krig (1877-1878)
Første balkankrig (1912)
Anden balkankrig (1913)
Anden verdenskrig 1941-1945

De sidste Kampe i Bulgarien. Historisk Arkiv, 1886.

Kultur: Compendium
- http://www.culturalpolicies.net/web/compendium.php og
- http://www.culturalpolicies.net/web/profiles-download.php?pcid=1010
Tekst:
TV
Tekst:
Aviser / Newspapers / journaux / Prensa / Tageszeitungen
Tidsskrifter, periodica / Journals, periodicals / Revues spécialisées, périodiques / Revistas, publicaciones periódicas / Zeitschriften, Periodika
Kunst / Art
Film:
Musikhistorie ; Aktuelle og historiske musikorganisationer ; Pladeselskaber ; Komponister ; Musikgrupper - og solister ; Folkemusik ; Jazz ; Klassisk musik ; Opera ; Pop ; Rock ; Arkiver ; Litteratur
Music history; Current and historical music organizations; Record companies; Composers; Music groups - and soloists; Folk music; Jazz; Classical music; Opera; Pop; Rock; Archives; Literature
Musikundervisning og pædagogik / Music Education and Pedagogy:
Music in the Balkans. / : Jim Samson. Brill, 2013.
Aktuelle og historiske musikorganisationer
The Union of Bulgarian Composers 1933-.
Historiske pladeselskaber:
Tekst:
Aktuelle pladeselskaber:
Balkanton
Short History of Balkanton Records
'Gramophone records have been made in Bulgaria since 1934. In the next decade, only a few recordings were released on several small labels using poor equipment. In 1947 Lipha Records, Simonvia, Harp and Micherphone were merged into a mutual enterprise called "Bulgaria". In 1951 a separate building was constructed and equipped with six semi-automatic pressing machines for shellac gramophone records. In 1952 the annual production was 150,000 discs offering two sides of about four minutes each.
The first state company for the manufacture of long-playing records was established in 1952 under the name "Balkanton". The factory was equipped for all aspects of record manufacturing from recording and pressing to printing the cover - all under the name "Balkanton". 1958 saw the first long-playing record manufactured: 25 centimeters in diameter with four recordings totaling 12 minutes per side.'
- http://www.ucis.pitt.edu/opera/OFB/misc/balkantn.htm
- http://www.discogs.com/label/25738-%D0%91%D0%B0%D0%BB%D0%BA%D0%B0%D0%BD%D1%82%D0%BE%D0%BD
Country & Western
Tekst:
Folkemusik, spillemandsmusik og -viser: UNESCO Collection of Traditional Music of the World.
Folkklore Discography: Bulgaria
- http://www.folklorediscography.org/Bulgaria.htm
Musikeksempler
Aktuelle og historiske politiske partier / Current and historical political parties
Ataka
Bevægelsen for Retfærdighed og Frihed eller Bevægelsen for frihed og Menneskerettigheder (for det tyrkiske mindretal)
Den Blå Koalition
Bondeunionen
Borgere for en europæisk udvikling i Bulgarien
Bulgariens Handelsblok
Bulgariens Kommunistiske Parti 1996-?
Det Bulgarske Folks Bonde Union
Det Bulgarske Kommunist Parti 1919-, herunder Georgi Dimitrov
Det Bulgarske Socialdemokrati 1891-.
Det bulgarske Socialistparti,
Demokratisk Venstre
Den Forenede Makedonske Organisation (UMO Ilinden)
Den Forenede Makedonske Organisation (UMO Ilinden – PIRIN)
Fædrelandsfronten, Anden verdenskrig
Miljøpartiet
Den nationale bevægelse Simeon II
Koalitionen Euro-Venstre
Kommunistpartiet
Orden, Lov og Retfærdighedspartiet
Piratpartiet / Piratska Partia
Unionen af Demokratiske Kræfter 1989-.
Unionen for Monark
Unionen for national Frelse

Nyt bulgarsk kommunistparti var forbudt med urette
Bulgarien må affinde sig med, at et politisk parti ikke uden videre kan forbydes blot fordi det kalder sig kommunistisk. Den Europæiske Menneskerettighedsdomstol fandt en krænkelse af foreningsfriheden ved det forbud, som Bulgariens Højesteret i for ti år siden havde nedlagt mod det nydannede Bulgariens Kommunistiske Parti, som en vis Anguel Tsonev Anguelov sammen med 49 andre søgte at få registreret som parti i 1996.
Case of Tsonev v. Bulgaria (Application no. 45963/99) Judgment, Strasbourg 13 April 2006
Fem års chikane af makedonsk organisation i Bulgarien krænkede forsamlingsfriheden
'Den Europæiske Menneskerettighedsdomstol har tilkendt to pro-makedonske organisationer i Bulgarien, Den Forenede Makedonske Organisation (UMO Ilinden) ved formanden Yordan Ivanov og Den Forenede Makedonske Organisation (UMO Ilinden – PIRIN) sammenlagt 12.000 euro (90.000 kr.) for den krænkelse af deres - og forsamlingsfrihed, som bulgarske myndigheder havde udsat dem for i perioden 1990-2003.' Case of the United Macedonian Organisation Ilinden – pirin and others v. Bulgaria (Application no. 59489/00) Judgment, Strasbourg 20 October 2005
Bulgarien var medlem af Folkeforbundet og senere af Warshawapagten under den kolde krig.
Hult, Berndt: Europas röda arméer. - Stockholm: Hörsta, 1953. - 180 s.
og er aktuelt medlem af Antarktis traktatsystemet / Antarctic Treaty System, EU, Europarådet, FN, NATO, OSCE. Bulgarien og tiltrædelsen af Den europæiske union. (3. reviderede udgave), 1999. - 18 s.
Forsvar / militær: SIPRI: Militærudgifter / Military expenditure of Bulgaria.
Værnepligt: Nej. WRI: Country report and updates: Bulgaria.
Negotiation and Conflict Resolution Foundation, Sofia
Sociale bevægelser, herunder miljøorganisationer:
Institute for Security and International Studies, Sofia
Bourgas Free University, UNESCO Chair on Culture of Peace and Human Rights
Økonomi: Den Internationale Bank for Genopbygning og Udvikling, Verdensbanken /
International Bank for Reconstruction and Development: Country at a Glance, 2011.
- http://go.worldbank.org/YB2ATM3HY0

Naturresourcer / Natural resources: Kul.
Erhverv, handel og industri: Atomkraftværker.
Våbenfabrikker, våbenhandel og våbentransporter / Weapon Factories, arms trade and -transport: Expal - Maxam.- http://www.maxam-corp.com/en/expal
Bulgarian arms sales in 2010 amounted to 259 million euros
novinite, July 20, Bulgaria's 2010 Arms Exports Amounted to EUR 260 M
A report produced by an inter-ministerial export control commission shows that the prime recipients for Bulgarian arms in 2010 were India, the United States, Egypt, and the Czech Republic. Three hundred and thirty-nine export permits were issued during 2010 and only two permits were refused. The report will be published by the Ministry of Economy, Energy, and Tourism after it is presented to Parliament. The figure of 259 million euros represents a large decline in exports from the 1980s, when a peak of $1 billion in annual sales was recorded. Human Rights Watch, Bulgaria: Money Talks - Arms Dealing with Human Rights Abusers, 1 April 1999, D1104, available at:
- http://www.unhcr.org/refworld/docid/3ae6a7f80.html [accessed 22 March 2012]
'Bulgaria has earned a reputation as an anything-goes weapons bazaar where Kalashnikov assault rifles, mortars, antitank mines, ammunition,explosives and other items are available for a price, no matter who the buyers are or how they might use the deadly wares. In the 1990s Bulgaria has been a weapons source for armed forces in Iraq, the former Yugoslavia, Angola, and Rwanda, among other countries.'
---
Send kommentar, email eller søg i Fredsakademiet.dk