Geografi ; natur ; demografi ; historie ; kultur ; politik ; forsvar ; fredsbevægelser ; religion ; sociale forhold ; uddannelse ; økonomi.
Geography; nature; demographics; history, culture, politics, defense, peace movements, religion, social issues, education, economy.
Géographie, la nature, la démographie, histoire, la culture, la politique, la défense, les mouvements pacifistes, la religion, les questions sociales, l'éducation, économie.
Geografía, naturaleza, demografía, historia, cultura, política, defensa, movimientos por la paz, la religión, las cuestiones sociales, la educación, la economía.
Geographie, Natur, Demographie, Geschichte, Kultur, Politik, Verteidigung, Friedensbewegungen, Religion, Soziales, Bildung, Wirtschaft.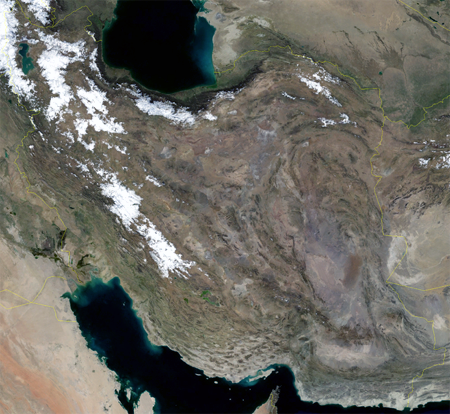 Geografi: Mellemøstlig, islamisk republik og teokrati med grænser til Afghanistan, Aserbajdsjan, Irak, Pakistan, Turkmenistan og Tyrkiet og med kystlinjer til Det kaspiske hav, Omanbugten og Den persiske bugt. Geografihistoriske primærkilder og fremstillinger: Tabula Peutingeriana
- http://www.euratlas.net/cartogra/peutinger/index.html
Carsten Niebuhr ekspeditionen. Stig T. Rasmussen [red]: Den arabiske rejse 1761-1767: En dansk ekspedition set i videnskabs­historisk perspektiv. Rosinante, 1990. Maps of Asia Minor, the Caucasus, and Neighboring Lands : The Atlas of Ancient and Classical Geography by Samuel Butler, Ernest Rhys, editor Suffolk, 1907, 1908.
Natur: Eufrat, Helmandfloden, Shatt al Arabfloden eller Arvand-floden og Tigris. Koral rev. World Atlas of Coral Reefs / Mark Spalding, Corinna Ravilious, Edmund Peter Green. University of California Press, 2001 - 432 s.
- http://archive.org/details/worldatlasofcora01spal
Vådområder. The Peace Palace Library: Bibliography on Water Resources and International Law. .
Demografi: The International Bank for Reconstruction and Development / The World Bank: Migration and Remittances Factbook 2011.

Indvandring: Afghanere, irakkere, kinesere, pakistanere, syrere,.
Udvandring: Armenien, Australien, Canada, Danmark, Frankrig, Holland, Israel, Japan, Kasakhstan, Kina, New Zealand, Oman, Storbritannien, Sverige, Thailand, Tyrkiet, Tyskland, USA og Østrig.
Historie: Achæmenide-dynastiet, Seljuk Sultanatet 1037-1194. Elamite imperiet, herunder Isfahan. Persien, Khorasan, Kurdistan.
Den anglo-russiske entente 1907.
Iran var besat af Sovietunionen og Storbritannien under anden verdenskrig: Abrahamian, Ervand: A history of modern iran.
Cambridge University Press, 2008. - 260 s. - Online.
Russia And The West In Iran (1918-1948) (1949).
Nationaliseringen af olieindustrien 1951. Britisk sagsanlæg mod Irans nationalisering af olieindustrien ved Den internationale domstol i Haag. Dommen, den 22 Juli 1952, tillader nationaliseringen, fordi domstolen ikke mente, at den havde kompetance til at dømme i sagen: The Anglo-Iranian Oil Company Case.
Sagsdfremstilling, elektroniske primærkilder : Other Documents Submitted to the Court, Part III.
Militærkuppet i 1953: Operation Ajax. CIA Clandestine Service History, "Overthrow of Premier Mossadeq of Iran, November 1952-August 1953," March 1954, by Dr. Donald Wilber.
Stephen R. Weissman: Why is US withholding old documents on covert ops in Congo, Iran? In: Christian Science Monitor, March 25, 2011.
Mohammad Mosaddeq and the 1953 Coup in Iran. Edited by Mark J. Gasiorowski and Malcolm Byrne : New Volume Reexamines a Seminal Event in Modern Middle Eastern History : A Joint U.S.-British Regime-Change Operation in 1953.
Rahimpour, Reza: Hadet til USA blev grundlagt i 1953 : For 50 år siden styrtede CIA et spirende demokrati i Iran for at bremse nationaliseringsbølgen i Mellemøsten. I stedet tog fanatiske religiøse kræfter over og hadet til USA voksede. I: Information, 08/15/2003. Shahen eller kongen af Iran, Mohammad Reza Pahlavi (1953-1979). I løbet af den enevældige fyrstes regeringsperiode foretog Iran omfattende indkøb af våben, specielt i USA. Anthony Sampson: Våbenhandel, 1978.
Efterretnings- og sikkerhedstjenesterne SAVAMA og SAVAK : Elektroniske primærkilder: National Security Archive: Iran: The Making of U.S. Policy, 1977-1980.
Den islamiske revolution 1979. De iranske studenters besættelse af den amerikanske ambassade i Teheran i 1979. Carterdoktrinen 1980.
Iran-Contraskandalen, 1985, 1986, 1987. Towerkommissionnen 1986. Danske skibes transporter af våben til Iran 1986.
Report of the congressional committees investigating the Iran- Contra Affair 1987, Vol. 1-36!
Brug: United States. Congress. House. Select Committee to Investigate Covert Arms Transactions with Iran, som søgeterm.
U.S. policy toward Iran : hearing before the Committee on International Relations, House of Representatives, One Hundred Fourth Congress, first session, November 9, 1995 (1996).
Ældre fremstillinger af Persien og Irans historie: Persia, from Xerxes to Alexander.
This study, which appeared as Chapter 1 in Volume 6 of the Cambridge Ancient History [Macedon 401-301 B.C.] (Cambridge, 1933), was written by the renowned Hellenist W. W. Tarn. Chapter 1 "Persia, from Xerxes to Alexander" includes: 1. Xerxes and His Successors; 2. The Enterprise of Cyrus; 3. The Battle of Cunaxa; 4. The Retreat of the Ten Thousand to Trapezus; 6. The Ten Thousand from Trapezus to Pergamum; 7. The Great King and the Satraps; 8. Artaxerxes III and the Reconquest of Egypt.
http://www.archive.org/details/PersiaFromXerxesToAlexander
Mesopotamia and Persia under the Mongols in the Fourteenth Century A.D. from the Nuzhat-al-Kulub of Hamd-Allah Mustawfi
This is a study (London, 1903) of relevant parts of a precious register made by the 14th century official Hamd-Allah Mustawfi of Qazvin (also known as Qazvini) by the Arabist and historical geographer Guy Le Strange (1854-1933). Qazvini provides priceless information about Iran, Azerbaijan, Mughan and Arran, Shirvan, Gurjistan (Georgia), Rum, Armenia, and Mesopotamia. District by district, city by city, the author usually explains what revenue had accrued from a given area both in his own day, and in past times as well, providing a vivid picture of the general decline of the Mongol Il-Khanid state in the 14th century. In addition, Qazvini comments on the ruined condition of numerous cities and towns, the relative size and the trade of surviving cities, their noted religious sanctuaries, the types of crops grown in the countryside, and much more
http://www.archive.org/details/MesopotamiaAndPersiaUnderTheMongolsInTheFourteenthCenturyA.d.from
Sykes, Percy Molesworth, Sir: A history of Persia (1915) I-II.
- http://www.archive.org/details/historyofpersia01sykeuoft , og
- http://www.archive.org/details/historyofpersia02sykeuoft
India Persian boundary commission (1870-172): Eastern Persia, 1876.
http://www.archive.org/details/easternpersia00unkngoog
Deltagelse i krige
Afghanistan (1709)
Rusland (1722-1723)
Det ottomanske rige (1722-1727)
Det ottomanske rige (1730-1736)
Besættelse af Oman (1736-1744)
Rusland (1796)
Rusland (1804-1813)
Afghanistan (1816)
Det ottomanske rige (1821-1822)
Rusland (1826-1828)
Afghanistan (1836-1838)
Storbritannien (1856-1857)
Afghanistan (1863)
Borgerkrig i Persien (1908-1909)
Russiske besættelse af Tabriz (1909)
Rusland (1911)
Sovjetiske besættelse af Gilan og etableringen af sovjetrepublikkken Gilan (1920)
Dhofar oprøret i Oman (1962-1975)
Irak (1980-1988)
Iraq Wars Bibliography.
- http://www.clemson.edu/caah/history/FacultyPages/EdMoise/iraqbib.html#iraniraq
Iran har modtaget bistand via den amerikanske Mutual Defense Assistance Act / den gensidige forsvarsbistandslov under Den kolde krig.
Kultur:: Encyclopædia Iranica - http://www.iranica.com/
Catalogue of Books on Iranian Literature published in Europe and India, 1900
- http://www.archive.org/details/CatalogueOfBooksOnIranianLiteraturePublishedInEuropeAndIndia
Politik: Vogternes Råd eller Rådet af Vogtere af Forfatningen eller Formynderskabsrådet .
Free Press. - http://www.freepress.net/search/luceneapi_node/iraq
Final Draft Iraqi Constitution.
http://portal.unesco.org/ci/en/files/20704/11332732681iraqi_constitution_en.pdf/iraqi_constitution_en.pdf
Biblioteksvæsen. Bogvæsen:
Tekst:
Aviser / Newspapers / journaux / Prensa / Tageszeitungen
Tidsskrifter, periodica / Journals, periodicals / Revues spécialisées, périodiques / Revistas, publicaciones periódicas / Zeitschriften, Periodika
Kunst / Art
Litteratur:
Musik:
Teater:
Aktuelle og historiske politiske partier / Current and historical political parties,
herunder nationale politiske og religiøse partier, emigrantpartier samt mindretalspartier. Der er omkring 70 politiske partier uden for Iran (de flygtede fra det islamistiske regime).
al-Ahwaz / Det Demokratiske Solidaritetsparti
Azad / Det Kurdiske Frihedsparti
Baluchi Folkeparti
Baluchistan Nationale Bevægelse - Iran
Baluchistans Iranske Forenede Front
Folkets Iranske Mojahedin 1965-. - http://www.mojahedin.org/pagesen/index.aspx

Den Forenede Front af progressive partier 1946-?
De grønne
Hezbe Ranjbarane Iran / Irans Arbejderpart
Hizb-I Hamraham / Kammeraternes parti 1942-1944
Irans Arbejderparti 1965-.
Irans Kommunistiske Parti 1920-1921.
Irans [kurdiske] Kommunistiske Parti 1984-.
Irans Kommunistiske Parti (marxistisk-leninistisk-maoistisk) 2001-.
Irans Socialistparti 1921-?
Irans Socialistparti 1944-1946
Det Iranske Folks Fedaian (flertals) Organisation 1971-.
Det iranske kurdiske Demokratiske Parti
Iransk Turkmenistans Nationale Bevægelse
Det islamske Arbejderparti
Det islamske republikanske parti 1979-1989
Komela Partiet-Iran
Det Muslimske Folkerepublikanske Parti 1979-1980
Den Nationale Front i Iran 1949-.
Det Ny iranske Parti 1964-1975
Organisationen for Forsvar af turkmenske folks rettigheder
Party of United Lurestan and Bakhtiari / Det Forenede Lurestan og Bakhtiari Parti, medlem af Congress of Nationalities for a Federal Iran
Peykar / Partiet for Frit Liv for Kurdistan 2004-2011?, medlem af of Kurdistan Democratic Confederation
Tudeh-partiet / Det iranske folkeparti 1941-
Den Turkmenske Nationale Demokratiske Bevægelse
Vækkelsespartiet 1920-1965

List of Political Parties in Iran Jul 20, 2005. - 1 s.
Political Party in Islamic Republic of Iran: A Review. / Hossein Asayesh, Adlina Ab. Halim, Jayum A. Jawan & Seyedeh Nosrat Shojaei. Department of Government and Civilization Studies, Faculty of Human Ecology, Universiti Putra Malaysia. I: Journal of Politics and Law Vol. 4, No. 1; March 2011.
Iran var medlem af Folkeforbundet og var senere medlem af CENTO under den kolde krig og er aktuelt medlem af FN, Forum for gaseksporterende lande / Gas Exporting Countries Forum, Den Islamiske konference organisation / Organization of the Islamic Conference, OPEC.
Forsvar / militær: SIPRI: Militærudgifter / Military expenditure of Iran.
Værnepligt: WRI: Country report and updates: Iran.
CRS Israel: Possible Military Strike Against Iran's Nuclear Facilities. / : Jim Zanotti et al. September 28, 2012. - 61 s.
CRS: Iran's Nuclear Program: Status. / : Paul K. Kerr. September 26, 2012. - 54 s.
CRS: Iran's Nuclear Program: Tehran's Compliance with International Obligations. / : Paul K. Kerr. September 18, 2012. - 21 s.

Efterretningstjenester: Heeger, Troels: Vestlige firmaer hjælper Syrien og Iran med overvågning: Diktatoriske regimer som Syrien og Iran anvender i stor stil vestlig overvågningsteknologi til at slå ned på de spirende demokratiske bevægelser. Den direkte konsekvens er henrettelse og tortur af pro-demokratiske demonstranter. Det er brud på menneskerettigheder, siger ekspert. Lagt på information.dk 10. november 2011 kl. 22:16. Bragt i den trykte udgave 11. november 2011 på side 8 i 1. sektion. Senest opdateret 10. november 2011 kl. 22:52
Fredsbevægelser: Peace Pioneers Organization.
Sociale bevægelser, herunder miljøorganisationer:
Coordinating Council of the Green Path of Hope
Religion: Overvejende Shiitisk islam samt baháíer, mandeanere, yarsaniere, zarathustrianisme eller parsisme, zoroastrianere, jøder og kristne.
Codices Hafnienses: forty-three Avestan and Pahlavi codices acquired by Rasmus Kristian Rask (1787-1832) in Bombay, India, and Niels Ludvig Westergaard (1815-1878) in Persia, all originally de­posited in the library of the University of Copenhagen but later transferred to the Royal Library. Se også: Codices Avestici et Pahlavici Bibliothecae Universitatis Hafniensis.
- http://www.iranicaonline.org/articles/codices-hafnienses
Anquetil du Perron: Avestastudiets pioner og hans danske efterfølgere. / Povl Meisner.
I: Fund og Forskning, Bind 19 (1972).
'Jeg fandt i Bombay en betydelig Del Parser (Ilddyrkere) og ved Eftersporgelse, samt utrolig Anstrængelse fik jeg tilsidst en mageløs Samling af zendiske og pehlviske Håndskrifter i Besiddelse, hvoraf det vil være let at opdage den tabte Kundskab om disse tvende gamle parsiske Sprog . . .". Dette er Rasmus Rasks egen karakteristik af den samling iranske håndskrifter, som han i maj 1823 hjembragte fra Indien, og som gjorde København til internationalt centrum for Avesta-forskningen. Rasks håndskrifter gik til Københavns Universitetsbibliotek, hvorfra de o. 1950 overførtes til Det kongelige Biblioteks orientalske afdeling. I et senere brev skriver Rask om håndskriftsamlingens betydning for arbejdet med de to iranske sprog, der "ere skjulte i det tykkeste Mørke, som hviler over noget virkelig tilværende Skriftsprog i Verden, og udgøre desuden et eller to af de allerbetydeligste Led i den hele Kæde af Tungemål, som tales af den Rase eller Menneskeæt, hvortil vi selv henhøre".'
Parsis of Iran, their past and present. / Ali Asghar Hekmat.
- Bombay: The Iran League, 1956. - 25 s. ; The Iran League, Iranian History Series No. 4)
- http://archive.org/details/ParsisOfIranTheirPastAndPresent
Avesta, the religious books of the Parsees : from Professor Spiegel's German translation of the original manuscripts I-III / , Arthur Henry Bleck. -: Hertford : Printed for Muncherjee Hormusjee Cama by S. Austin, 1864. - 544 s.
- http://archive.org/details/avestareligiousb00blec
Rask, Rasmus: Om Zendsprogets og Zendavestas Ælde og Ægthed.
Rask, Rasmus: Samlede Tildels forhen utrykte Afhandlinger I-III. 524+554+538 s.
- København, Trykt i det Poppske bogtrykkeri, J.G. Salomon, 1834-1838. - http://archive.org/details/samledetildelsf00raskgoog ,
- http://archive.org/details/samledetildelsf02raskgoog , og
- http://archive.org/details/samledetildelsf00petegoog
Universiteter: Shahid Beheshti University, UNESCO Chair for Human Rights, Peace and Democracy.
Økonomi: Den Internationale Bank for Genopbygning og Udvikling, Verdensbanken /
International Bank for Reconstruction and Development: Country at a Glance, 2011.
- http://go.worldbank.org/YB2ATM3HY0
Bankvæsen: Central Bank of Iran. Official Journal of the European Union: COUNCIL REGULATION (EU) No 56/2012 of 23 January 2012 amending Regulation (EU) No 961/2010 on restrictive measures against Iran.
Handel med Iran er underlagt visse begrænsninger afledt af de sanktioner, som De Forenede Nationers Sikkerhedsråd (UNSC) har vedtaget om Iran: Sikkerhedsrådets resolution 1737 af 23. december 2006 UNSCR 1747 af marts 2007, resolution 1803 af marts 2008 og UNSCR 1929 af juni 2010 . EU-handelsrestriktioner med Iran er reguleret ved Rådets forordning 423/2007, 618/2007 og 1110/2008, som indeholder en liste over produkter som er forbudt eksport til Iran.
European Union: Restrictive measures (sanctions) in force (measures adopted in the framework of the Common Foreign and Security Policy) This list has been updated on 6.3.2012.- 83 s. - http://www.eeas.europa.eu/cfsp/sanctions/docs/measures_en.pdf
BNP - FN data, landbrug, fiskeri, industri: EU: Iran - Trade Statistics, 2012. - 11 s.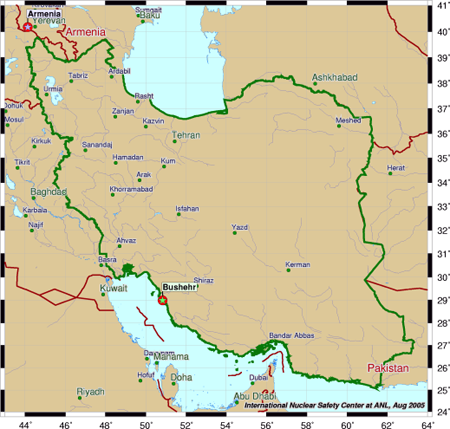 Naturressourcer: Aluminium, bly, jernmalm, kopper, kul, krom, mangan råolie og naturgas, svovl, uran og zink. National Iranian Oil Company 1948-. Olieeksport bl.a. til Indien, Italien, Japan, Kina og Sydkorea. U.S. Energy Information Administration: Country Analyses Briefs, Iran, 2012. - 13 s.
- http://www.eia.gov/emeu/cabs/Iran/pdf.pdf
'Iran holds the world's fourth-largest proven oil reserves and the world's secondlargest natural gas reserves'.
EU imposes Iran oil embargo : The European Union's oil boycott is part of a U.S.-led campaign of sanctions to pressure Iran to return to talks over its nuclear enrichment program. / Henry Chu and Paul Richter, Los Angeles Times, January 24, 2012.
'Reporting from London and Washington — Europe slapped a boy-cott on Iranian oil Monday, signaling that the Islamic Republic's second-largest market is likely to dry up as part of a U.S.-led sanctions campaign that has already inflicted serious damage on Iran's economy and sharply increased tensions'.
Udenrigsministeriet: Søvndal om styrkede Iran sanktioner: EU mener dét her alvorlig, 23.01.2012.
EU's udenrigsministre har i dag besluttet en markant stramning af EU's sanktioner over for Iran. De blev ligeledes enige om at skærpe sanktionerne overfor Syrien samt at lempe sanktionerne over for Burma, der igennem den seneste tid har gennemgået en positiv udvikling i retning af demokrati og national forsoning. EU's udenrigsministre mødtes i dag i Bruxelles. Her vedtog de bl.a. en markant stramning af sanktionerne over for Iran.'Dagens beslutning sker i lyset af den foruroligende udvikling i landets atomprogram.
De nye sanktioner medfører blandt andet et EU-forbud mod køb, import og transport af iransk olie, tiltag rettet mod den petrokemiske industri i Iran, samt stærke restriktioner over for den finansielle sektor i Iran. Det blev ligeledes besluttet at indefryse den iranske centralbanks midler i EU. Fra dansk side har man aktivt støttet udformningen af de nye sanktioner ud fra et ønske om at lægge pres på regimet i Iran. Fra dansk side støttes fortsat den såkaldte to-sporstilgang, hvor EU gennem sanktioner søger at få Iran tilbage til forhandlingsbordet.'
CRS: Europe's Energy Security: Options and Challenges to Natural Gas Supply Diversification. / Michael Ratner et al. 2012. - 32 s.
Die Bodenkultur in Persien und ihre Ausfuhrerzeugnisse von Hans Heinrich Beuek. Druck und Verlag von Äug, Redding, Hamburg 1919.
Erhverv, handel og industri: Atomkraftværker. Kendte atomkraft-værker i: Anarak, Arak, Ardakan, Bonab, Bushehr, Chalus, Darkovin, Fordow, Isfahan, Karaj, Lashkar Abad, Lavizan, Natanz, Parchin, Saghand, Tehran og i Yazd
Våbenfabrikker, våbenhandel og våbentransporter / Weapon Factories, arms trade and -transport:
Import af store våbensystemer og ammunition: Sverige
---
Send kommentar, email eller søg i Fredsakademiet.dk