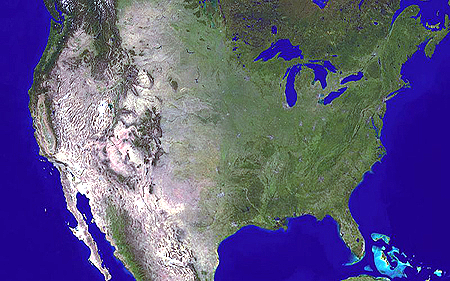 Geografi ; natur ; demografi ; historie ; ophørte fredsbevægelser ; ophørte politiske partier ; ophørte sociale bevægelser ; krige ; kultur ; biblioteker ; kunst ; film; musik ; musikorganisationer ; folkemusik ; jazz ; pop ; rock ; musiklitteratur ; politik: indenrigspolitik ; udenrigspolitik ; præsidenter ; regering ; lovgivende forsamling ; valg ; militær ; kernevåben ; efterretningstjenester ; aktuelle politiske partier 2010 ; aktuelle fredsbevægelser ; militærnægterorganisationer ; religion ; aktuelle sociale bevægelser ; sociale forhold ; uddannelse ; universiteter ; økonomi ; våbenhandel.
Klima i international lov / Climate in international law:
United States of America: United Nations Framework Convention on Climate Change: Submitted National Communication.
- http://unfccc.int/national_reports/annex_i_natcom/submitted_natcom/items/7742.php
U.S. Drought Monitor . U.S. Drought Monitor Map Archive
- http://droughtmonitor.unl.edu/MapsAndData/MapArchive.aspx
'The U.S. Drought Monitor, established in 1999, is a weekly map of drought conditions that is produced jointly by the National Oceanic and Atmospheric Administration, the U.S. Department of Agriculture, and the National Drought Mitigation Center (NDMC) at the University of Nebraska-Lincoln. The U.S. Drought Monitor website is hosted and maintained by the NDMC.'
CRS: Drought in the United States: Causes and Issues for Congress. /: Peter Folger et al. 2012. - 25 s.
'California's 2007-2009 drought exacerbated ongoing tensions among competing water uses. While drought is most common in California and the Southwest, drought also can exacerbate water tensions in other regions. For example, the 2007-2008 drought in the Southeast heightened a long-standing dispute in the Apalachicola-Chattahoochee-Flint River (ACF) basin. Both California and the ACF are again experiencing drought conditions, as are the Rio Grande and Upper Colorado River basins.'
Natural Resources Defense Council: Testing the Waters 2012. - 10 s.
- http://www.nrdc.org/water/oceans/ttw/ttw2012-ExecutiveOverview.pdf
'The Environmental Protection Agency (EPA) has estimated that up to 3.5 million people become ill from contact with raw sewage from sanitary sewer overflows each year'.
---
Send kommentar, email eller søg i Fredsakademiet.dk